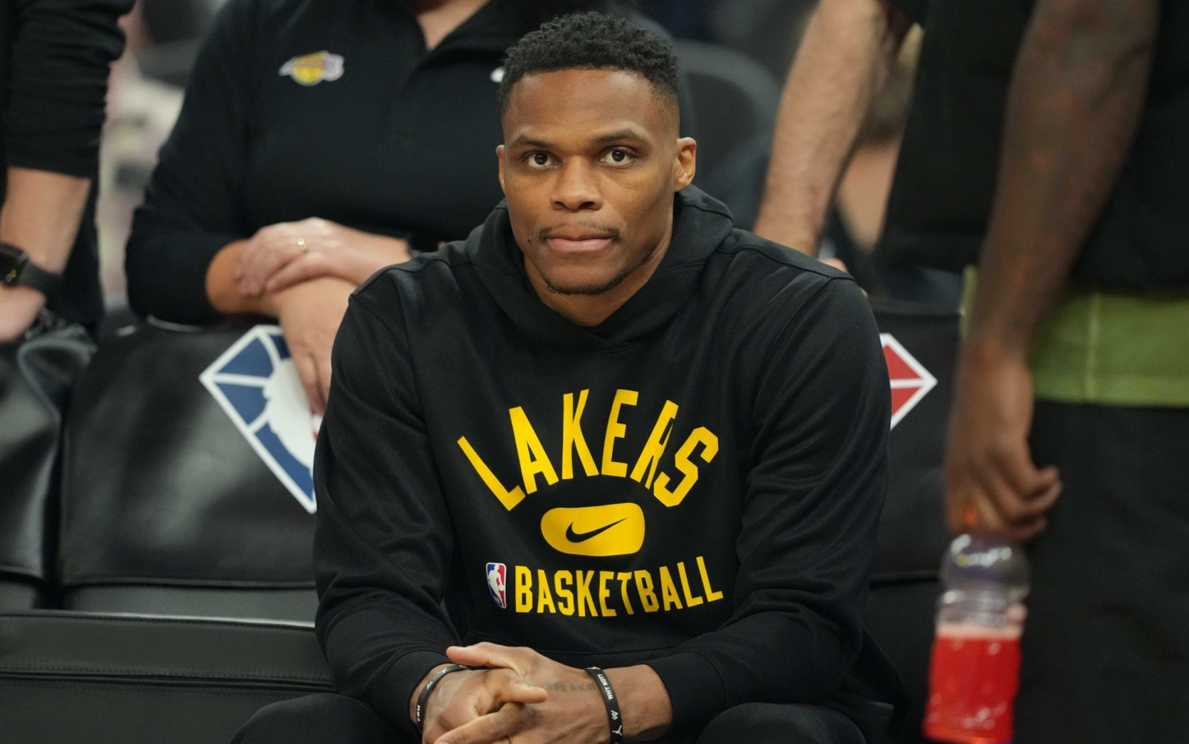 The NBA season is upon us in the next few months and it's time we start analyzing players that will have big seasons. Whether they're coming off a bad season or are ready to take the next step, these are some players that are worth buying stock in right now.
Russell Westbrook
Isn't it obvious? Maybe. Right now Westbrook's stocks are at an all-time low because of last season, so it's impossible to not be tempted by them. He's coming off what can be called the worst year of his career since basically his rookie season and he went from being considered the most dominant player in the league to being called washed in a couple of years. The problem is that he's Russell Westbrook, an MVP, 9 time All-NBA player, and a future Hall of Famer, I know he will be able to turn things around, either on the Lakers or not.
Keldon Johnson and Devin Vassell
The Spurs are going to be bad next season, we know that. After trading their star Dejounte Murray they made it clear that they're going to start the rebuild from scratch, and they will need to find a new leader for the team. The situation is different for the "other Spurs" who until now had Murray leading the team, but now he's gone. So the young rookies and sophomores will need someone else to step up, and that someone could be the brand-new young duo of Keldon Johnson and Devin Vassell. Both of them last year showed major improvements and will have to do so next season as well, and I think they can do so. 
Onyeka Okongwu
Okongwu keeps improving, nearly taking the starting role away from Clint Capela. In the two years of his career, he has shown his defensive potential and his value for the Hawks, so much that he made them consider trading Capela and giving him a spot in the starting lineup. It's tuff to decide who's better between the two: Okognwu is a better all-around defender and more versatile than Capela, but on the other side of the floor, his limits are clear. So for him to take the next step and become the player the Hawks hope he is, Onyeka will have to keep improving, but the potential is high. 
Ben Simmons
The Ben Simmons saga was the top topic in the league last season, but it looks like we may have finally reached the end of it. After sit-outs, fines, injuries, and millions of rumors, it seems like Simmons has found his home in Brooklyn. With the Nets, he can hopefully put the drama aside and focus exclusively on basketball. The situation is perfect for him: he has zero responsibilities on offense, having two great scorers around him in Durant and Irving, and got tons of shooters that can space the floor, allowing him to show his playmaking abilities. Now it's up to him to silence the haters and help the team to win a Championship.
John Wall
I'm all-in on John Wall: if he fails to meet my expectations, I'll be truly disappointed. He's coming off a rough period: in the last three years, he tore his Achilles, played 40 games for a tanking team, and then sat out an entire season. This summer he finally found a new team, the Clippers: just like Simmons, he's in a perfect situation for him.
After spending the majority of his career with Washington and not even reaching the Conference Finals, he is finally part of a true contending team with a good shot at the title. Plus, the fit is perfect: the Clippers were looking for a point guard who could play make but also score a little, and Wall is just the player they were looking for. Wall has averaged 9.1 assists during his career and even on a rebuilding team like the Rockets managed to serve 7 assists per game. He won't be able to rely on athleticism as much as he used to, but I can see him scoring 10-15 points per game easily, maybe even more.