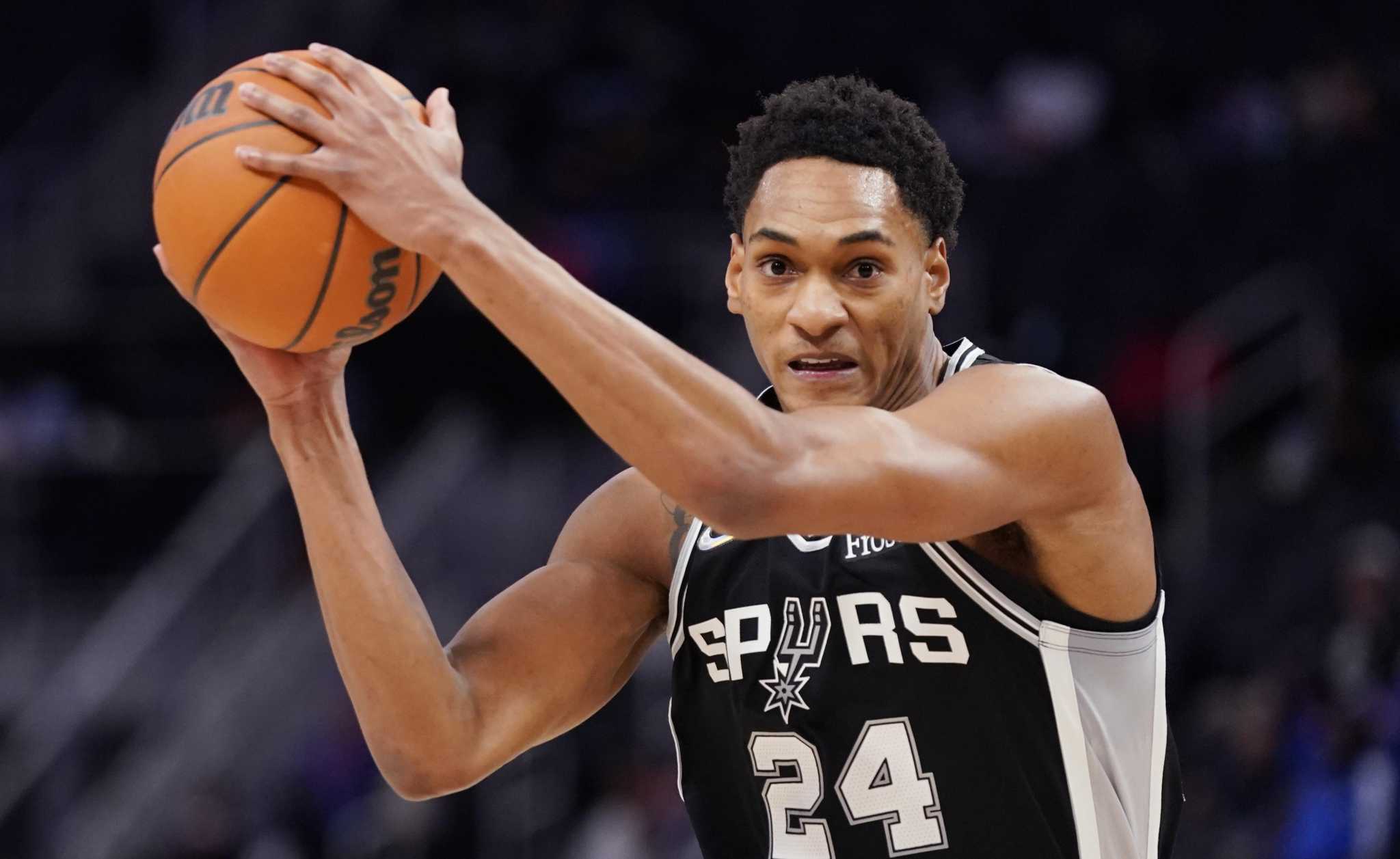 Around two years ago this time, I posted an article titled "5 players who will surprise you throughout the 2021 NBA season." The article included unknown players like at the time like Facundo Campazzo and P.J Dozier and predicted big jumps from Darius Garland and Dejounte Murray.
I also did the same article for the 2022 NBA season which included players like RJ Barrett, and predicted a near career year for Aaron Gordon. Here are 5 players who will surprise throughout the 2023 NBA season.
Kevin Porter Jr.
Porter, who has had a decent start to his NBA career will look to take the jump to stardom next season. Porter Jr. avenged 15.6 ppg, 4.4 rpg, and 6.2 apg but only shot 41.5% from the field. If the Rockets improve next year and Porter Jr. becomes more efficient, he could surprise many next season and be close to a 20 ppg scorer while being a pronounced playmaker.
Devin Vassell
The three point specialist out of Vanderbilt University really started to blossom late last season after the departures of Bryn Forbes and Derrick White. Vassell averaged 12.3 ppg and 4.3 rpg last year and was arguably the Spurs best player in their play in game vs. the Pelicans. With the departure of Dejounte Murray. Vassell will look to produce more in his probable increased role. Vassell showed he could be a strong two-way player last year for the Spurs. He could possibly take a big leap next year with increased playing time.
Jaden McDaniels
Another guy who may benefit from the departures of certain players. Malik Beasley and Jared Vanderbilt are off to Utah, which may allow McDaniels to slide into the starting lineup. Jaden showed length and athleticism last season. McDaniels only shot 31% from three last season, but showed flashes of streaky shooting alongside the ability to fly to the rim. McDaniels has the potential to be an elite defensive presence alongside a revamped Timberwolves team.
Jalen Smith
Smith quietly averaged 13.4 ppg and 7.6 rpg after getting traded from the Suns to the Pacers. While it was a struggle for him to find minutes at times last season due to a crowded Pacers bench, he managed to produce in just 24mpg. Smith signed a two year deal to return to the Pacers and should see an increased role. Even if he doesn't, as long as Smith continues to produce like he did last season, Rick Carlisle will have no choice but to find minutes for him.
Patrick Williams
The 20 year old may play a key role in determining the Bulls success next season. Williams is another player who could turn into a defensive machine due to a 7 foot wingspan and his ability to stay in front of opposing players. After missing most of the season last year, Williams showed flashes of brilliance in the playoffs with two 20 point games against the Bucks. He also had 5 steals in the first three games in that series. Williams has the potential to be a very strong 3 and D player that should only get better with more NBA reps.