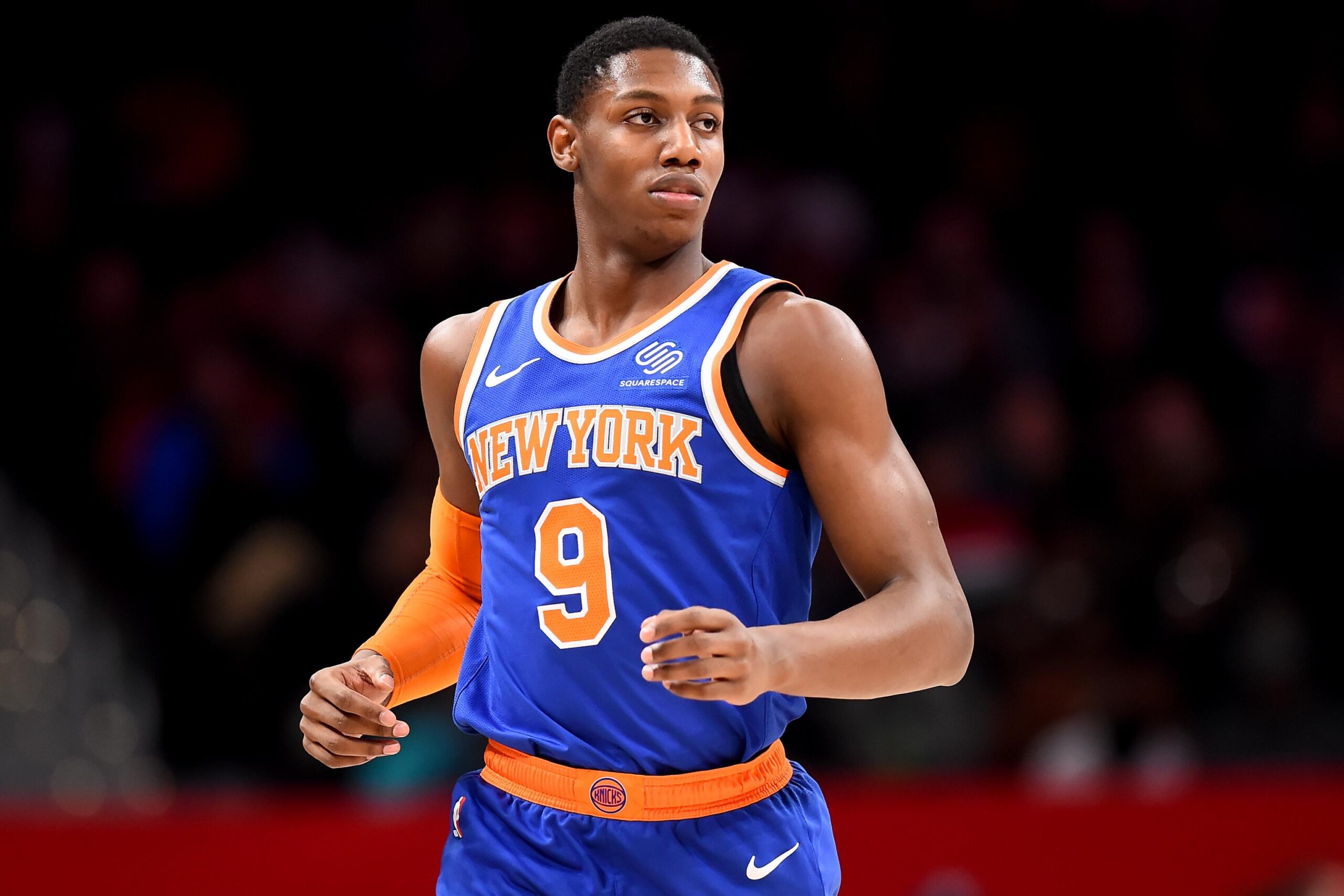 Around a year ago this time, I posted an article titled "5 players who will surprise you throughout the 2021 NBA season." The article included players like Facundo Campazzo and P.J Dozier and predicted big jumps from Darius Garland and Dejounte Murray. Here is the same article idea but just for the 2022 Season. Below are five players who will surprise you during this upcoming 2022 NBA season.
5. Isaiah Stewart
Steward will be entering his second year on a very mediocre Pistons team. With not a lot of veteran presence and no clear number one superstar, Stewart will see a lot of touches in Detroit. Last season he averaged 7.9ppg and 6.7rpg on 55.3% shooting in limited minutes. Stewart has been playing more in the preseason and has been a rebounding machine. Dwayne Casey and other members of the Pistons organization like Stewart. Don't be surprised if Stewart averaged 14ppg and 10rpg this season on solid shooting splits. He could establish himself as a top fifteen center in the NBA.
4. R.J Barrett 
Barrett quietly averaged 17.6ppg, 5.8rpg, and 3apg last season. Barrett's three ball, which was his weakness in the 2019-20 season, is starting to look a lot better. Last season he shot over 44% from three on 255 attempts. After a few seasons under his belt and an improved three point shot, Barrett could be primed for a 20+ppg year. As long as Knicks head coach Tom Thibodeau allows Barrett to play through some turnover issues, he should be a top two player on the Knicks this season. 
3. Patrick Williams 
Williams may be flying under the radar due to Chicago signing Lonzo Ball, Demar Derozan, and Alex Caruso in the offseason, but is still just a year removed from being the fourth overall pick in the 2020 NBA Draft. Coming off of a rookie season where he averaged 9.2ppg, 4.6rpg, and 1.4apg, Williams showed flashes during NBA Summer League, showing the Bulls why they drafted him at fourth overall in 2020. He may not be a top three or four option on an entertaining Bulls roster, but could still breakout and benefit from less attention being drawn his way.
2. Aaron Gordon 
Gordon is a player with loads of athleticism but has an undeveloped outside and mid range shot. According to him, he put a lot of time in the gym this offseason, trying to develop a confidant shot. Gordon also received great reviews from his teammates and coaches throughout training camp. He had just an okay preseason, but was clearly trying to be more aggressive. Even if Gordon's outside shot isn't great this year, he can make up for it by being more aggressive on the offensive end as he also has the athleticism to be one of the premier defensive forwards in the NBA. 
1. Tim Hardaway Jr. 
Last season, Hardaway Jr. averaged 16.6ppg while hitting 3 threes per game. He shot almost 40% from three and over 50% on two point shots. The Mavericks are looking for someone else to help Luka. Hardaway may surprise some people who aren't familiar with the Mavericks. He has the potential to score over 20ppg this upcoming season and be one of Luka's sidekicks. 

Must See
The NBA 22-23 season has kicked off with incredible momentum. Even though each team...

Finally the time! The 2023 draft is one of the best in league history...

Every single season there are a few players that crack through and become first...