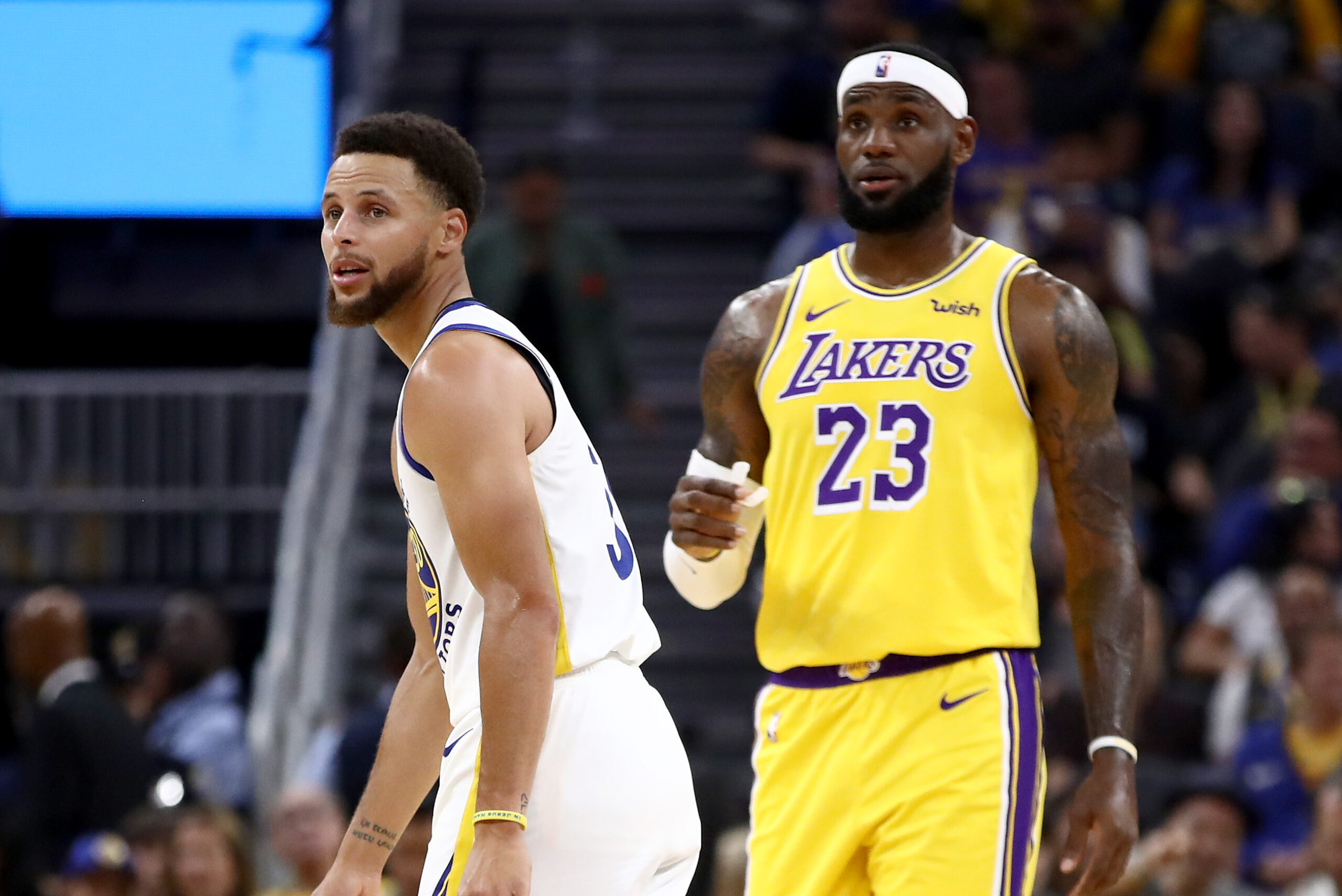 The 2021-2022 NBA season has just started with the Nets and Bucks facing off in Milwaukee, and the Warriors and Lakers battling at the STAPLES Center in Los Angeles. This season is set to be extremely exciting, with several teams revamped following a stirring offseason. Let's take a look at some of my pre-season award picks and analysis for this season.
Award Picks
MVP: Luka Dončić
Luka was my MVP pick last season, and he had a valid case last season finishing 6th in MVP voting. I think this will be the year that Dončić finally outplays the field and is able to win the award. Luka is coming off a season when he averaged 27.7 points, 8.0 rebounds, and 8.7 assists on career highs of 47.9% from the field and 35% from beyond the arc. If he can sustain, or slightly improve, those numbers and the Mavericks are more successful, he will again be among the MVP favorites. I won't be surprised if Giannis wins his 3rd MVP, especially after seeing his smooth jumper in the preseason.
DPOY: Anthony Davis
Anthony Davis will spend more time at center this season, following the Lakers offseason acquisition of Russell Westbrook. This will provide him with an opportunity to showcase his ability to protect the rim. Teams may try to play stretch bigs against Davis, which will also allow him to defend on the perimeter. I believe there will also be some voter bias against Rudy Gobert and Giannis Antetokounmpo, opening the door for Davis.
ROTY: Cade Cunningham
The #1 overall pick from Oklahoma State is ready for his first NBA season in the Motor City. Although Cunningham didn't play in the preseason due to a minor ankle injury, he looked impressive in the NBA Summer League. Cade is probably the most complete player in this year's draft, as he excels in nearly every aspect of the game. He is a great ball-handler, good shooter, very nice passer, above-average size, and strength should make him an excellent NBA player.
6MOY: Derrick Rose
Derrick Rose has been on the 6th Man of the Year Award list for several years. I believe that this year will finally be the year he wins the award. The Knicks acquired Kemba Walker this offseason and Rose will be the backup point guard for a New York team poised to compete for a playoff spot.
MIP: Jaren Jackson Jr.
Jaren Jackson Jr. is back this season, after only playing in 11 games last season. He has yet to play a full season, suffering injuries in each and only playing a high of 58 games in a single season. He has career averages of 15.4 points and 4.7 rebounds in only 26.9 minutes. If Jackson Jr. is able to stay healthy and even increase his minutes per game average, I believe he has a good chance at winning the Most Improved Player Award alongside up-and-coming star Ja Morant.
Other Predictions
Team That Will Disappoint: Los Angeles Clippers
I believe that the Clippers will truly struggle this season. A lot of people are pointing to the Clippers success in last years Playoffs as a measure of what this season may look like for LA without Kawhi Leonard. I think that is a bad measure, because that run was characterized by impressive performances by players who outplayed their potential. Terrance Mann play exceptional, Reggie Jackson play extremely well, and Paul George carried the team. In theory, that could happen again but I believe those performances are not sustainable over the entire NBA season. This could lead to a subpar overall performance for the Clippers.
Team That Will Surprise: Charlotte Hornets
I believe that the Hornets will have a season comparable to the Atlanta Hawks performance last season. They are a team of mostly young players, with a few veteran players. The youth and athleticism of the team will lead them to exceed expectations of a lot of people. I think LaMelo Ball will have an exceptional season and his supporting cast will play very well, much like the Hawks around Trae Young last season.
My Finals Pick: Nets vs. Lakers
I know you may want to see a controversial pick here with teams that you may not expect, but let's be honest, do you really? We all want to see the battle of these two giants. You don't? This might sway your opinion, Chris Paul is the only active NBA player from the 2013 NBA All-Star starters that isn't on either the Lakers or the Nets. Still not convinced? There are over 100 combined All-Star appearances between these two teams. On paper, these are obviously two of the greatest teams ever assembled, and barring any injuries I believe they will face off in the Finals.
All stats taken from ESPN.com, NBA.com, or Basketball Reference unless otherwise stated.

Check out our new podcast episode!
Got Hoops Podcast
A new up and coming basketball podcast by 4 dedicated NBA and basketball fans. It's for fans, by the fans.
Got Hoops Podcast (Ep.20): The Return
Search Results placeholder
Must See
Many going into this season had doubts about the Phoenix Suns and their ability...

It's that time of the football season where we eat turkey and enjoy some...

Two nights ago, the Lakers traveled down to Detroit to play the Pistons, and...