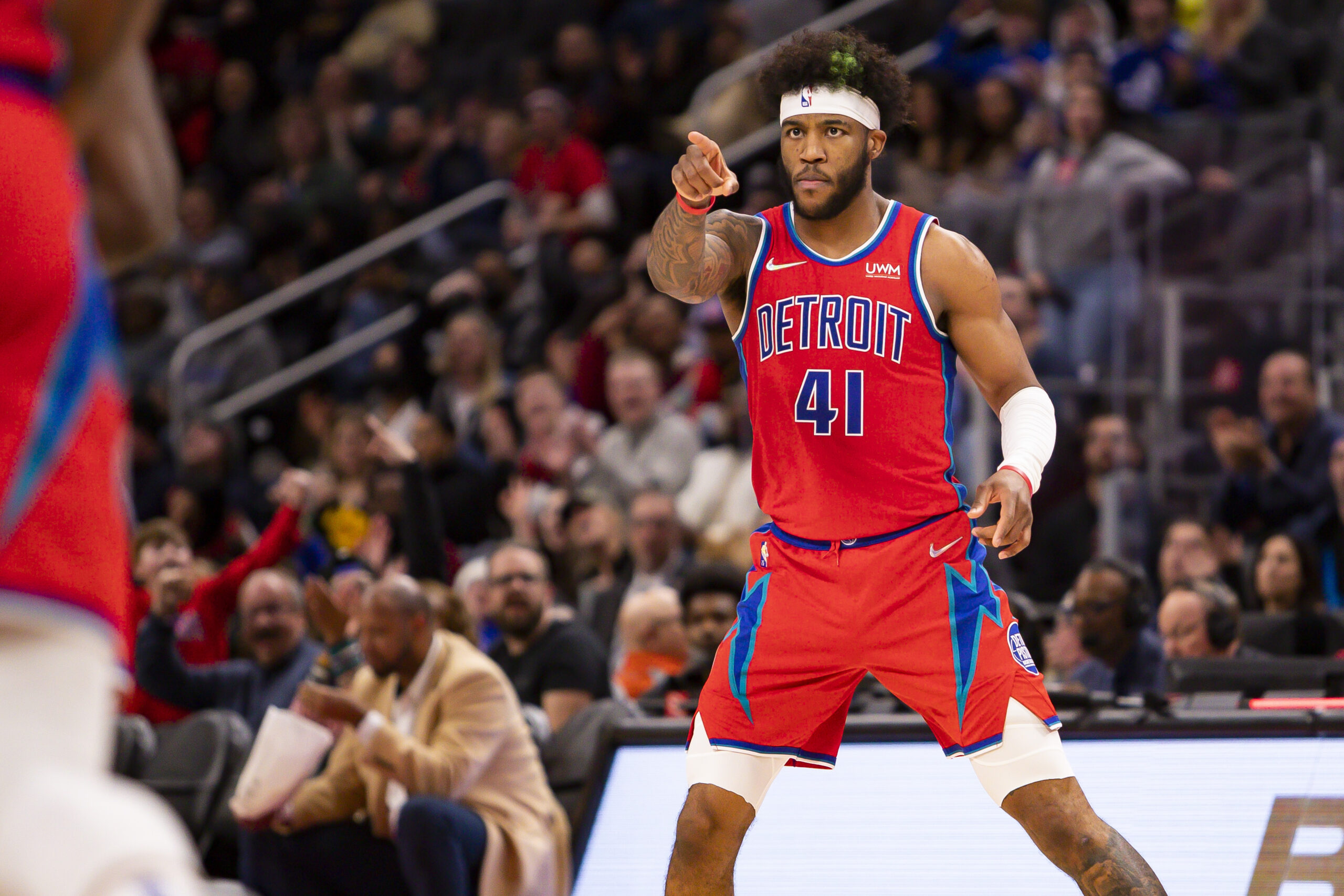 Last season supplied some remarkable NBA games from players that we didn't expect. Fans might have forgotten just how crazy-good some of these games were. Let's revisit the past and dive into a few of the games from last season that deserve a second look.
Saddiq Bey – 3/17 @ORL – 51/9/4
This game came out of nowhere. Bey has never been a player that anybody considers a "star". This game, granted it was against the Magic, put some respect on Saddiq's name. Bey dropped 51 points and shot 10/14 from 3 (71%). Players shoot half that percentage on a nightly basis and consider it to be an average game. Along with 9 rebounds and 4 assists, Bey tallied 3 steals and only had 1 turnover in 39 minutes. This performance was talked about when it occurred, but chatter quietly disappeared when Saddiq played average over the next few games. 51 points from a player that only averaged 16 per game is pretty unbelievable.
Josh Hart – 3/12 vs WSH – 44/8/6
Josh Hart's game came just a few days before Bey dropped 51. Hart shot 71% from the field, 100% from FT, and 67% from 3. He had the highest plus-minus on the court with a +22 and grabbed 4 steals. This game came about a month after being traded to Portland, so it kind of showed the basketball world that he is still a valuable piece to any team he is on. Ultimately Hart's showing was enough to give Portland a 127-118 victory over Washington.
Kemba Walker – 12/23 vs WSH – 44/9/8
Walker's outing ironically comes against the Wizards as well. His shooting splits weren't outstanding, but he still shot 14/27 from the field and 50% from 3. He also went 9/9 from the line. There was a point in the season where Kemba was not being played. Walker is very capable of breakout games, as we see with this near 40-point triple-double. You never know what to expect from him, but I think he can have an impact on Detroit next season.
Joel Embiid – 1/19 vs ORL – 50/12/2
This list is not in order of best game to worst, but if it was, Joel would be #1. The stat line doesn't seem much better than any of the other games that I've mentioned, but it is. Embiid did this in 27 minutes. That's almost 2 quarters! He did shoot 17 free throws, but he still had 35 points without them. Embiid was 17/23 from the field which is about 74%. I don't think anyone understands how insane of a game this was from Joel. He had a lot of noteworthy games last season, but this was definitely his best.
Dejounte Murray – 2/11 @ATL – 32/10/15
There were a lot of triple-doubles last season, but this one stood out to me. Murray managed 15 assists in 32 minutes and only committed 1 turnover. He added 4 steals to his line and finished the night +33. Murray is capable of games like this night in and night out. A triple-double with 15 assists is hard enough to accomplish, but the fact that he did it with 1 turnover makes this performance even more impressive. I'm excited to see what he can do with Atlanta this year.