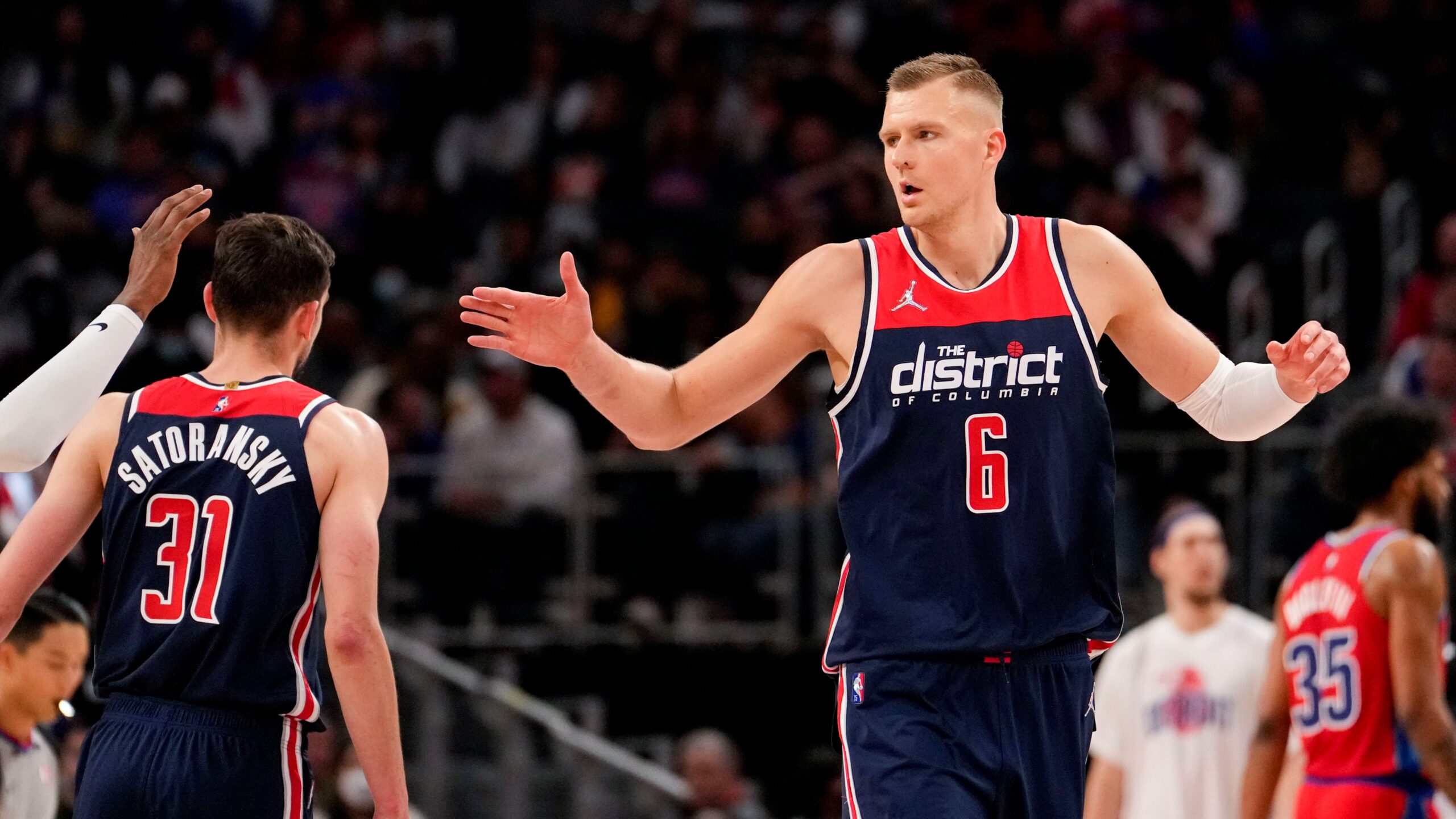 It's currently summer league season and a time where we make outrageous claims and predictions. Making assumptions on what we see from rookies against g-league players or even assumptions about how good a team will be next season. Well… here are some bold predictions for this upcoming NBA season for you.
Suns Will Not Make Playoffs Next Season
I think CP3's decline in the playoffs was real and it's going to be one of the main downfalls of the Suns this upcoming season. Not to mention, it's possible that Deandre Ayton leaves the Suns and they don't match a max offer sheet for him. Just like that, their core could be diminished to a washed CP3, Devin Booker, and Mikal Bridges.
I don't think Booker and Bridges will be enough to get the Suns back to the playoffs in this bold prediction with the West getting stronger. The Timberwolves made a huge move for Gobert, Clippers are coming back healthy, Lakers are on the verge of trading for Kyrie, and other teams that have strengthened their cores.
Benedict Mathurin will win ROTY
There are a lot of ROTY candidates that I like this upcoming year like Chet Holmgren, Paolo Banchero, Jaden Ivey, and others. The one ROTY candidate that isn't getting enough love has to be Benedict Mathurin. Mathurin's game compliments the Pacers' young star Tyrese Haliburton perfectly. Benedict Mathurin is aggressive with the ball and is capable of scoring on all three levels. If he can improve his defense and ball-handling, I think he'll win ROTY with ease.
Mathurin is bound to get the ball on the Pacers and be one of the primary scorers on the Pacers this upcoming season. Watch out for Mathurin…
Wizards Finish Top 4 in East
This might be the boldest one on this list, but it's only right. The Wizards are going to be an interesting team next season. They have a core of Bradley Beal, Kristaps Porzingis, Kyle Kuzma, and others. I also like their bench with Rui Hachimura, Deni Avdija, Corey Kispert, Monte Morris, and others. If the Wizards can find a way to play some solid team defense, they're going to be a team to be scared of. I loved the trade they made for Will Barton and Monte Morris a lot and it gives them solid wing depth and a needed vet PG.
The Wizards were one of the top teams in the East for the first 15 games of last season and then injuries and COVID stuff started hitting. I think if they can stay healthy and improve their perimeter defense, they'll be a threat in the East.
Clippers And Pelicans Finish as Top 2 Seeds in West
The Clippers are one of the most interesting teams going into next season. They will be getting their two-play superstars Kawhi Leonard and Paul George back. Not to mention, they'll be adding John Wall to the starting lineup which will be intriguing. I think they'll surprise everyone with a complete roster. They have one of the deepest benches with Norman Powell, Robert Covington, and Marcus Morris as well on the team.
Now talking about the New Orleans Pelicans, this will all depend on Zion Williamson. If Williamson is the player he was pre-injury this upcoming season, this might not even be that bold of a prediction. The Pelicans have a very talented starting 5 of CJ McCollum, Brandon Ingram, Herbert Jones, Zion Williamson, and Jonas Valenciunas. If they can put it all together with Zion as the leader, the Pelicans are going to be very dangerous next season. They could end up being the Grizzlies of this upcoming season.

Must See
The NBA 22-23 season has kicked off with incredible momentum. Even though each team...

Finally the time! The 2023 draft is one of the best in league history...

Every single season there are a few players that crack through and become first...