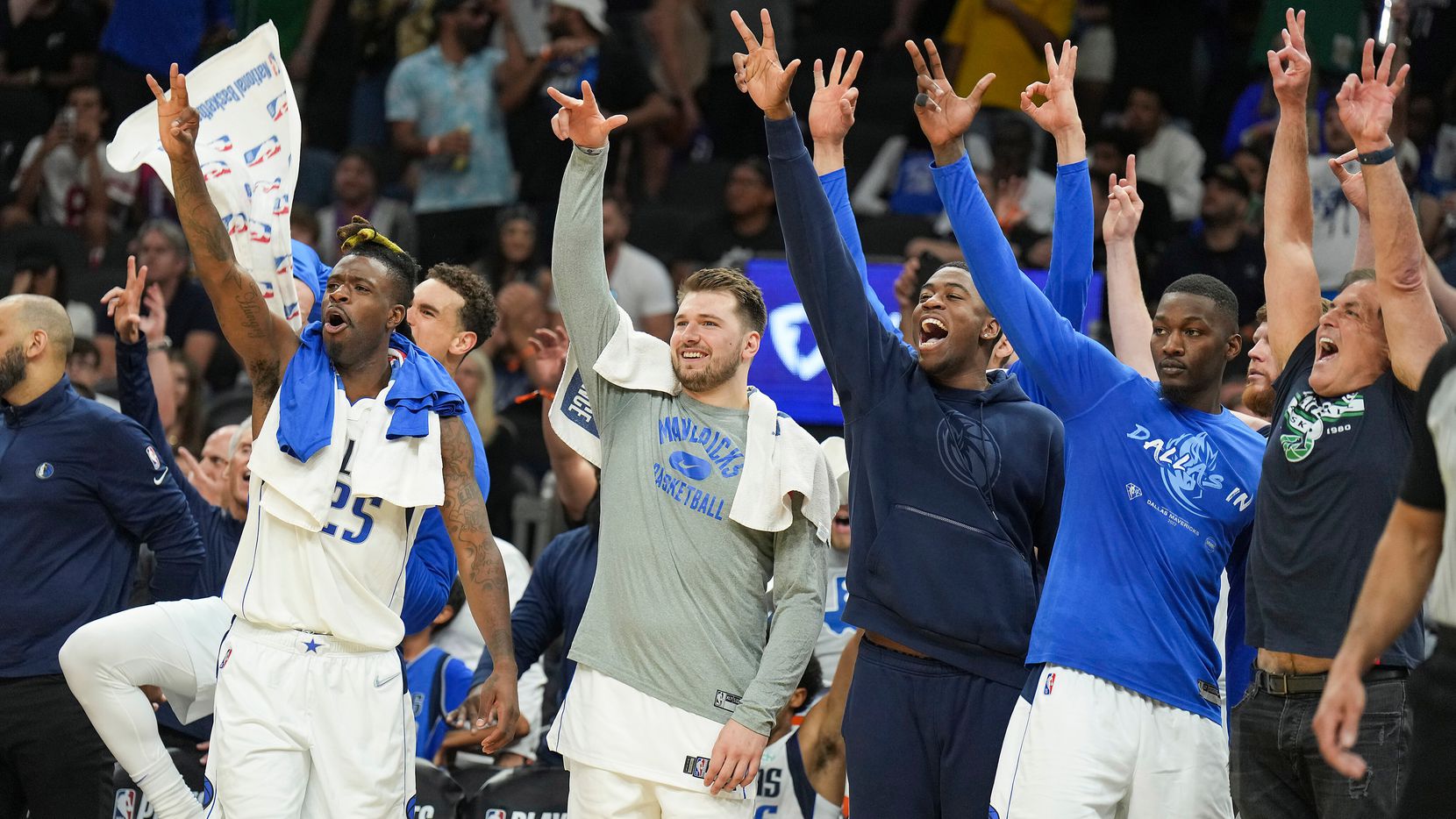 With the conclusion of the 2021-2022 NBA season, I think it's a great time to reflect on the teams that made the deepest playoff runs, and where they were just a season ago. I am talking about the Dallas Mavericks, the Miami Heat, the Boston Celtics, and the eventual champions Golden State Warriors. How did they position themselves during the 2020-2021 offseason?
What mid-season moves propelled them to championship contention, and which players stepped when needed the most? And perhaps most importantly of all, what were their pre-season expectations compared to where they finished? In this mini-series, we'll look into every major move these successful teams made over the past year. This article will focus on the Dallas Mavericks.
Summary of their season
Great Head Coach signing in Jason Kidd
Luka Doncic under contract till 2027
Another All-NBA performance from Luka
Traded Kristaps' huge contract
Made their first Western Conference Finals in the Luka Doncic era
Traded for Christian Wood
Most of the key players are locked in for at least another season
Last Season
The Mavericks finished 2020-2021 as the 5th seed with a record of 42-30. Leading was All-NBA guard Luka Doncic who had another fantastic season, as he climbed to the upper echelon of NBA stars. This was his second All-NBA selection in 3 years, which made him eligible for a supermax extension. Their postseason, however, was less impressive. They were eliminated by the Los Angeles Clippers, led by Kawhi Leonard and Paul George, in 7 games in the first round.
The front office had a lot of decisions to make after the disappointing exit. Their head coach Rick Carlisle had just resigned, and 2 of their key rotational players, Tim Hardaway Jr, and Reggie Bullock, needed new contracts. They also realized that the Kristaps Porzingis experiment had been an utter failure. The former all-star lost his value after sustaining multiple injuries and failing to show up in the postseason time after time. Moving such a huge contract was going to be extremely difficult, as no team was desperate to acquire him.
Offseason
The first step to a successful offseason was getting their key players back. They signed Tim Hardaway Jr to a 4-year, $75 million deal using Bird rights, and Reggie Bullock to a 3-year $30 million deal using the mid-level exception. Of course, they signed in other players too, but these 2 were notable contracts. They also let J.J. Reddick walk, among other less significant players.
Their next big goal was finding a Head Coach. They hired NBA Hall of Famer Jason Kidd for the position. Met with decent criticism, skeptics wondered if Kidd, a first-year head coach, could lead the Mavericks to their first deep postseason run since 2011. They were expected to win 50 games in the next season, and finish as the 7th seed. According to the pre-season odds, they had the 10 highest chance of winning the title.
Lastly, it was time for the Mavericks to work out their deal with Luka. On August 9, 2021, he signed the largest guaranteed rookie extension in the history of the NBA, a whopping 5-year $207.1 million supermax rookie extension that is set to kick in starting the 2022-2023 season once his current contract expires. The superstar was now under contract until 2027.
2021-2022 Regular Season
On February 10th, 2022, at the trade deadline, Dallas traded center Kristaps Porzingis and a second-round pick to the Washington Wizards for guard Spencer Dinwiddie and forward Davis Bertans. Dinwiddie and Bertans, much like Porzingis, were having a disappointing season so far. Reactions were mixed as most considered it an average deal for the Mavs at best.
Dallas ended their season exceeding expectations as the 4th seed with 52 wins, and Luka was selected to the All-NBA team again. The Jason Kidd hire proved to be a success on the defensive end as they finished with the 6th best defensive rating in the league, up from the 20th last season. Offensively, they finished 15th in the league, compared to 9th last season. With the departure of Porzingis, much of the offensive load fell on Luka's shoulders. People raised doubts about whether the Mavs' style of play will help them in the postseason.
Playoffs
They had a fantastic playoff run and beat the Utah Jazz and the 2nd seeded Phoenix Suns en route to their first Western Conference Finals appearance. This was the first time they had made it past the first round since their legendary 2011 championship run. They heavily upset the defending Western Conference champions Phoenix Suns, beating them in 7 games in the second round. To summarize, the Mavs were able to surround Luka with a great roster to help him get to his first conference finals. They were able to strike Kristaps' massive contract off their books and add depth. Jason Kidd had proved to be a competent Head Coach. Eventually, they lost the WCF against the eventual champions Golden State Warriors in 6 games.
Future Outlook
Looking at the future, before the off-season even officially began, they traded for Christian Wood, a much-needed 5 they were desperately lacking after the Porzingis trade. Wood will help with the subpar offensive rating the team finished with this past season, but perhaps hinder their defense a little bit. We have also yet to see if this trade is maybe all a part of a bigger plan to acquire a star center in the market like DeAndre Ayton. But most of the roster is here to stay, and Luka is content with the franchise. All things considered, it has been a great season for Dallas.