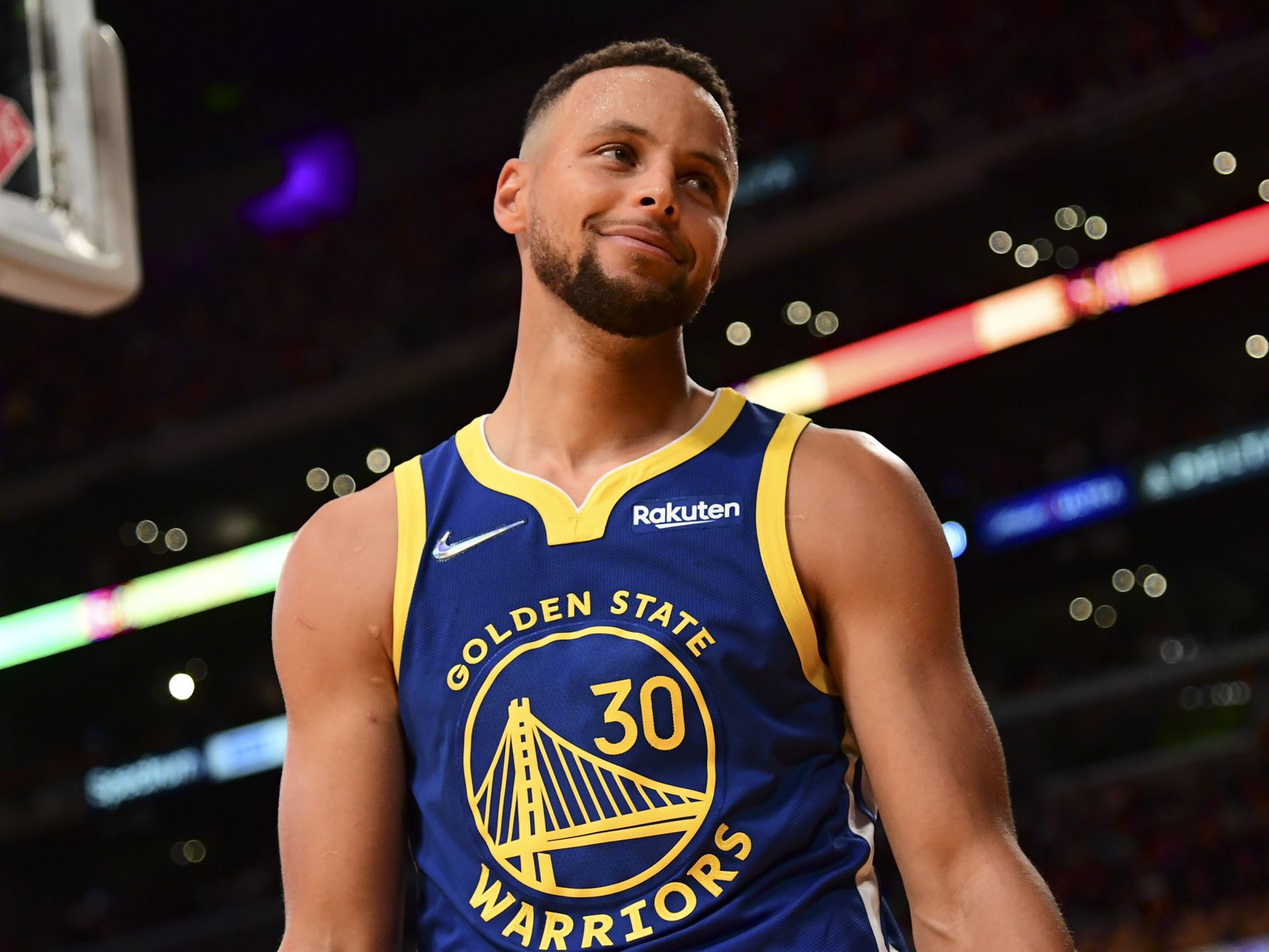 Steph Curry is arguably the best player in the league right now and one of the best players of all time. He's had crazy accolades his whole career, from being the first ever unanimous MVP to finally winning Finals MVP award this past season.
Let's get into some of the best seasons by Stephen Curry…
3. 2020-21
NBA Scoring Leader (32.0 PPG)
All-NBA 1st Team
NBA All-Star
3pt Contest Champion
Steph Curry, prior to last season, was on a roll in the 2020-21 season. He was putting up insane numbers, with 11 40+ games and 3 50+ games during the season. Not to mention, he was the scoring leader with all the attention on him throughout the whole season. He averaged 32 points per game, while shooting 48.2% from the field and over 42% from three.
This was the season after many started doubting him and forgetting about the greatness of Curry. He only played 5 games in the prior year (2019-2020) with a hand injury. The fact that he was able to bounce back with such authority, becoming the scoring leader and getting back to his status after an injury-riddled season, makes this one of his best seasons ever.
2. 2021-22
NBA Champion
NBA Finals MVP
NBA All-Star
NBA All-Star Game MVP
All-NBA 2nd Team
Broke Ray Allen's All-Time 3pt Record
If you're looking at the regular season statistics of this season, it's probably not the best statistically for Stephen Curry. He averaged a career-low in efficiency from the field and three-point land. But let's get into his accolades which is what makes this season one of his best. He won his first ever NBA Finals MVP and played stellar in the Finals to beat the Celtics. He averaged 31.2 PPG, 6 RPG, and 5 assists a game while shooting 48.2% from the field and shooting 43% from three.
It was clear that Steph Curry was on a mission these playoffs and during the Finals to get his first-ever Finals MVP award. It was something that many critics looked at to complain about the future HOFer. Not to mention, he broke Ray Allen's all-time 3pters record.
1. 2015-16
NBA MVP (1st ever Unanimous)
All-NBA 1st Team
NBA All-Star
NBA Scoring Leader
NBA Steals Leader
I mean, look at that first accolade: 1st ever unanimous NBA MVP. To have been voted the MVP by every single person is insane. Curry averaged an absurd 30.1 PPG, 5.4 RPG, and 6.7 APG while shooting over 50% from the field and above 45% from three. His efficiency and pure dominance helped the Warriors end up with one of the league's best records at 73-9.
He also lead the league in steals and was just uhhh… 1 game away from winning another ring vs LeBron James. Although not able to complete the ultimate goal of winning the championship in the end, his insane regular season and play throughout the whole season deserves to be recognized as Curry's best season ever.