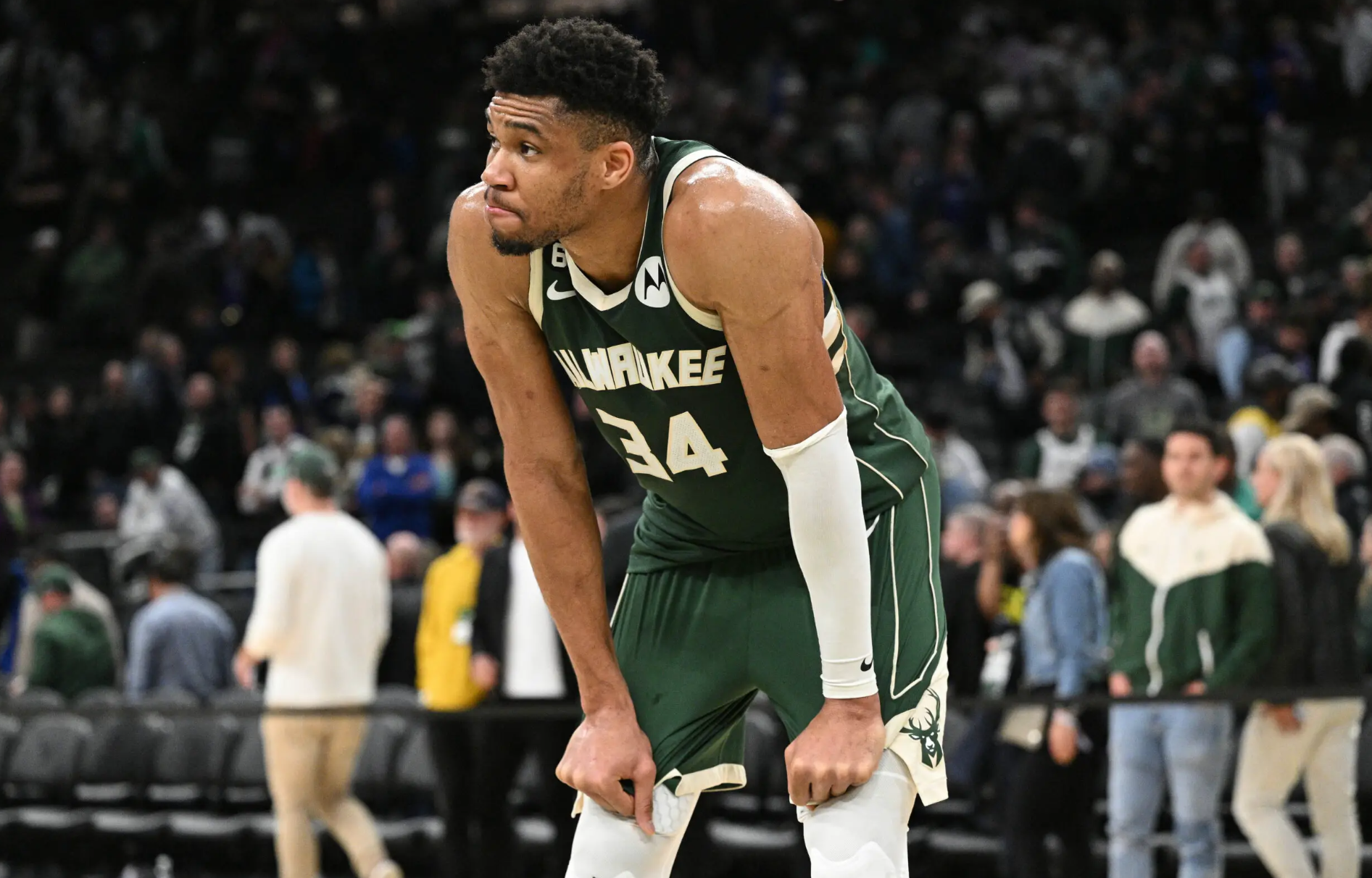 Giannis Antetokounmpo continues to make headlines regarding his future with the Bucks. He is under contract until 2026, and until recently it didn't seem like he might go somewhere else. While his next deal may not be the first thing on his mind, the topic came up when a reporter asked him about signing an extension last month.
From his answer, it doesn't seem like Giannis wants to be the next Kobe Bryant, Tim Duncan or Dirk Nowitzki, superstars who played their entire career with one team. Instead, he had a very clear message for the franchise that sent the NBA world into a frenzy.
Having spent his entire career with Milwaukee, Giannis won the 2019 and 2020 regular season MVP. He then led the Bucks to the NBA Championship in 2021. The Greek Freak isn't done yet and made it clear his goal is to win another one.
He knows it takes a different level of commitment to get there. The Bucks have done a great job at being aggressive and getting pieces around him every year. They have fallen short ever since winning in 2021, but they remain a top team in the East. Now he wants to know if the franchise and his teammates are willing to make the necessary sacrifices to compete for a title.
Giannis is considering his options
The Greek Freak made statements to the New York Times last month saying that he will not automatically sign an extension with the Milwaukee Bucks. Instead, he will wait and see if everyone is on the same page.
Giannis's top priority is winning, and he wants to make sure his teammates feel the same way. Not only does he want a commitment from his teammates but also from the franchise. He made it very clear; the team needs to compete for the title.
Giannis doubled down on his statements in a recent episode of the '48 minutes' podcast. He stated "I'm a Milwaukee Buck, but most importantly I'm a winner. I want to win, and I have to do whatever it takes to win. And if there is a better situation for me to win the Larry O'Brien, I have to take that better situation".
This could be his way of applying pressure and making sure the Bucks stay away from any rebuild talks. If there's even a slight chance that he might actually leave, Milwaukee needs to get very serious about the situation. Losing a superstar like Giannis would be devastating. And pulling the trigger on trading him is almost unthinkable.
The Bucks have been able to keep Giannis happy, so as long as everyone is on the same page Giannis will stay put. If not, every team in the league except Denver should get on the phone, make that call to Milwaukee and figure out what it will take to get the Greek Freak.