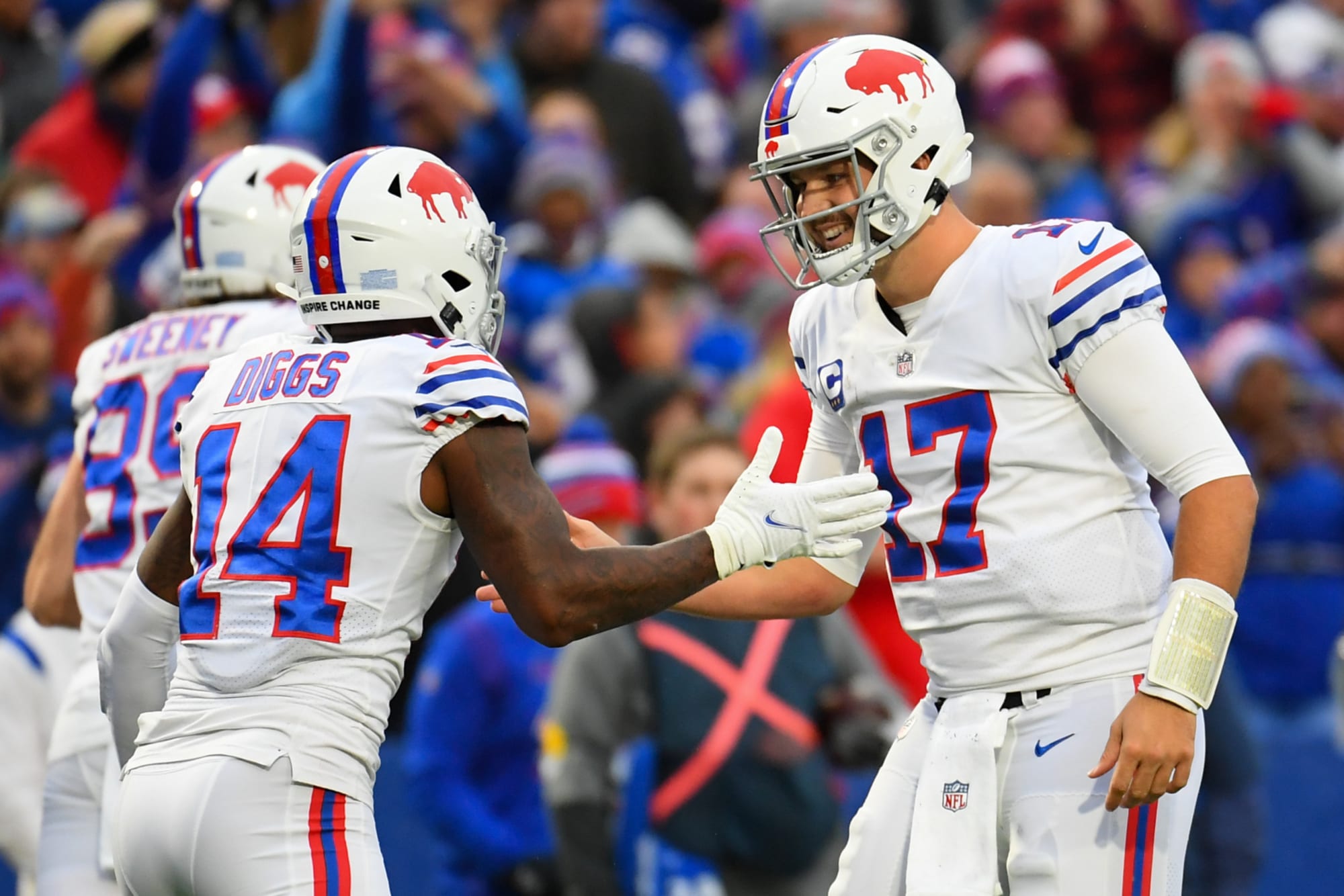 On the contrary with the NFC, the AFC is an absolutely loaded conference. It feels like nearly every team in this conference is trying to contend for the playoffs, and that simply just can't happen with only 7 teams even eligible for the playoffs. Because of this, there are going to be some tough decisions to make about who is a contender and who isn't.
AFC East
New England Patriots: Likely Pretenders – This team is cute for the media. With Belichick as the coach its hard to ever say the Patriots are not contenders. However, the team dosen't have much talent at their playmaker spots, and Mac Jones is really just a meh QB right now. Losing JC Jackson doesn't help either.  
Buffalo Bills: Super Bowl or Bust Contenders – After such heartbreak to end their season, the Bills believe they have what it takes to win it all, and frankly, I agree. The defense adds Von Miller, and hopefully TreDavious White can come back to top form. The additions of Kaiir Elam and James Cook could also prove helpful. They've proven they can compete with the best nearly beating Mahomes, they believe its their year. 
Miami Dolphins: Close but Ultimately Pretenders (Would be NFC Contenders) – I love a lot of this roster. The addition of Tyreek Hill makes them scarier on offense. However, with Tua at QB and how great the rest of the AFC is, this team will simply be fighting for a wild card spot. With Tua and a likely weak pass rush, fans should not expect contention.
New York Jets: Pretenders – but an exciting foundation – With lots of interesting young players, Jets fans are beginning to have a core of players for their future. While no one is expecting this team to contend, they will be interesting to monitor. Its nice for Zach Wilson to see he has long term receivers in place, unlike guys in his draft class like Justin Fields, Mac Jones, and Trevor Lawrence. 
AFC South
Indianapolis Colts: Pretenders – Another close call, especially with the addition of Matt Ryan. They have a strong roster and I also like them adding a former DPOY in Stephon Gilmore. However, if they can't run the ball in the playoffs, this receiving core is bad, they are a Wild Card or Divisional bounce waiting to happen. Expect them to be in the market to add a receiver. 
Houston Texans: Pretenders – This team is in a full-fledged rebuild. The Davis Mills experiment will be interesting. Reports say this team's front office is a mess, and evidence backs this up given they hired Lovie Smith to be their head coach. 
Jacksonville Jaguars: Pretenders – They made lots of moves in the offseason, as it seemed like they had unlimited money with how much they spent. However, they are still moving away from that God awful Urban Meyer era. They still have holes on the roster in a lot of places. The fans can at least be excited to monitor the development of Trevor Lawrence.
Tennessee Titans: Close but likely Pretenders – It feels like this team's championship window was last year, had Derrick Henry not gotten hurt. It was clear in their playoff game Ryan Tanehill couldn't handle the load. While trading AJ Brown was a good trade long-term, it hurts their immediate chances. I know this team was the AFC's number one seed last year, but it feels like they will fall back to Earth.
AFC North
Cincinnati Bengals: Super Bowl or Bust Contenders – I loved the Bengals offseason, as this put a lot of money into trying to protect Joe Burrow. This team barely lost the Super Bowl and their QB was sacked 9 times! Jessie Bates may hold out which might make things dicey. This team should always be contenders with Burrow, however, it appears they will soon have to make some tough decisions about building this roster around Burrow. Nonetheless, I don't think this team's run was a fluke.
Pittsburgh Steelers: Pretenders – It just feels like there's no way this team can contend as crazy as that it says to say about a Mike Tomlin-coached team. The defense will be strong again and they have playmakers. However, I don't trust that offensive line and QB situation.
Cleveland Browns: Contenders assuming Watson plays – This is a team that was considered contenders with Baker Mayfield at QB, they have completely upgraded with a guy who has Top 5 potential. With the exciting additions of Amari Cooper and Deshaun Watson, along with a young,developing secondary, the Browns have legitimate contention chances. 
Baltimore Ravens: Close call, but Pretenders – Its hard to call this team pretenders given their run of success under John Harbaugh. However, I simply can't call them contenders in this loaded AFC with that receiving core surrounding Lamar. Nonetheless, this team will have an awesome secondary next year. 
AFC West
Denver Broncos: Incoming Contenders – For the past couple of years, its been about this team having a roster that could compete if they could find solid QB play. Enter Russell Wilson. This roster is fairly solid and with an offseason to recover from injury, I expect him to look like his old self. They are contenders and I can't wait to see this team play.
Los Angeles Chargers: Contenders – This is my Super Bowl pick for the AFC and I especially love their defense next year. The defense will be strong, and they should have improved offensive line play. Herbert should be in MVP contention as well. I don't like their coach very much, however, before last year did a lot of people really like Zac Taylor (Bengals) either?
Kansas City Chiefs: They have Mahomes, don't worry Contenders – Losing two All-Pro players in one offseason would derail things for a lot of teams, not when you have Patrick Mahomes. I do think they got worse losing those two, however they should be fine in making the playoffs, and if you get in with a guy like Mahomes, anything can happen.
Las Vegas Raiders: 50-50 – This was maybe the toughest one to call. I love them picking up Davante Adams and Chandler Jones. I just don't love their secondary and their offensive line. They would no doubt be NFC contenders, and this team could shock me. They will be an exciting team to watch and I can see them playing in some shootouts. The secondary is going to really need to hold up.