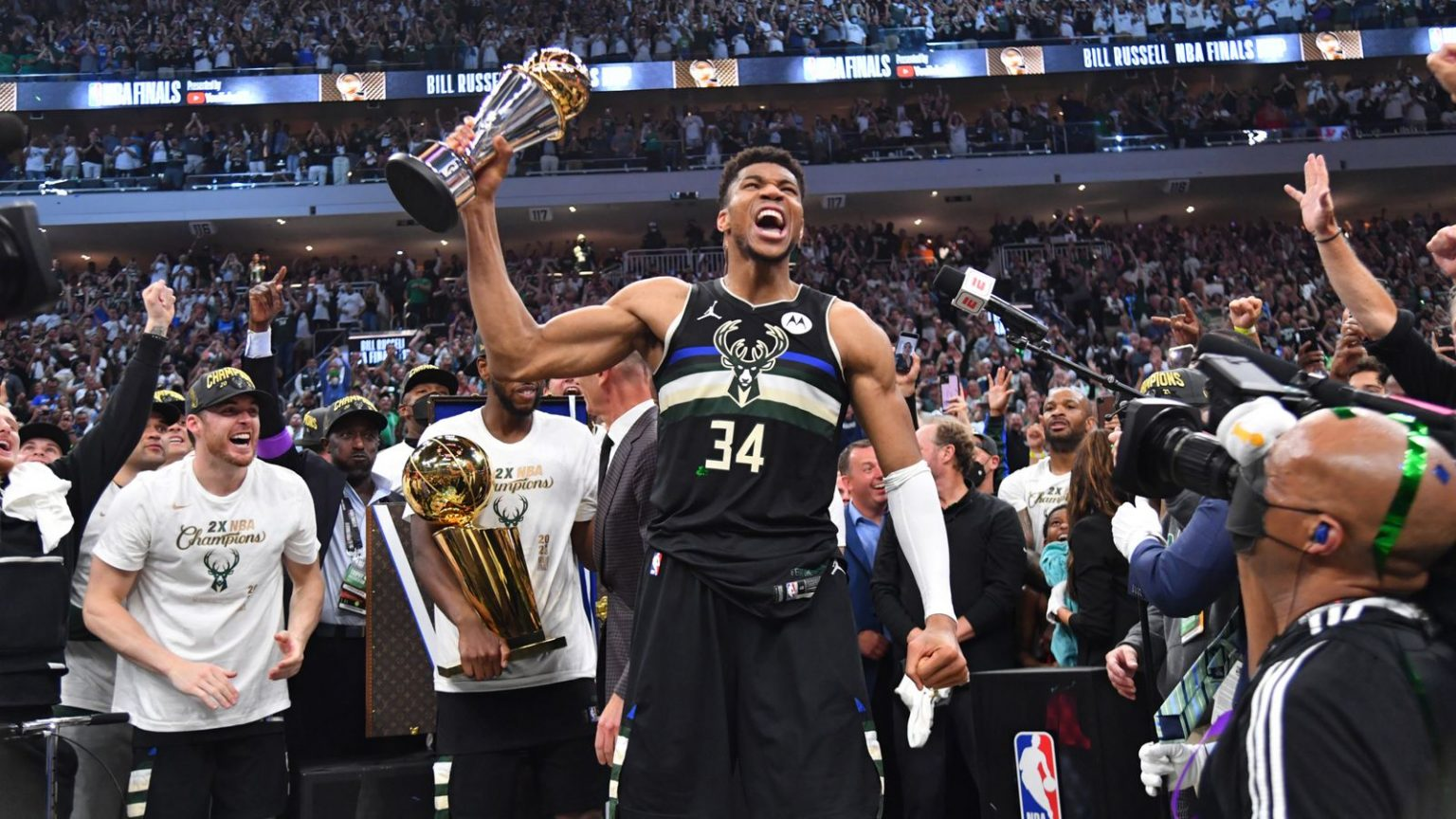 With the 22-23 NBA season coming to an end, the frontrunner for the title is becoming less and less clear. For nearly all of the regular season, the Boston Celtics were the absolute favorites to take the ring home this year; until they were not. The Milwaukee Bucks, despite different injuries and setbacks throughout, are now tied with the Celtics in Championship Odds and are, without a doubt, the best team in the NBA right now. Can they maintain this momentum to win it all?
Strengths.
Fortunately, their strengths list has gotten better as the season went by. First and foremost, this version of Giannis Antetokounmpo is out of this world. Currently in his prime, the 28-year-old is simply unstoppable. He is averaging 31.4 Points, 11.9 Rebounds, and 5.5 Assists per game, having yet another MVP-caliber season. That aspect alone already gives them an advantage against other contender NBA teams.
Additionally, the Bucks have the soon-to-be NBA's Defensive Player of the Year, Brook Lopez, who is increasingly improving in every single game, now averaging 15.5 Points, 6.7 Rebounds, and 1.3 Assists per game, adding incredible value and versatility to the Bucks' performance. Not only do they have Lopez; but they can also rely on incredibly underrated stars, such as Khris Middleton and Jrue Holiday, who combined put up almost 35 Points a game on 60% True Shooting. Fortunately, all of them have already proven to be up to the job, just like their 2021 Championship season.
Finally, if this was not enough, they also have one of the best rotations in the NBA. Players such as Bobby Portis, Joe Ingles, and Grayson Allen add plenty of depth to their bench, one of the most significant features a championship contender can have. Their team chemistry is unparalleled.
Weaknesses.
No team is perfect, and the Bucks are no exception. Two incredibly important aspects of their game can endanger their playoff run: Turnovers and Free-Throw Percentage. In terms of turnovers, they are the 22nd team with the MOST per game, with 14.7, and the WORST team in the NBA in Opponent Turnovers. When it comes to free throws, they are the second-worst team in the entire league, with a percentage of 74.3%. While these issues are not as serious, they can for sure determine a playoff series winner, which means they need to tackle them as soon as possible.
Verdict.
The Milwaukee Bucks hold one of their best teams in Franchise History and a better roster than the already Champions in the 2020-2021 season. They have a high chance of taking the ring home this year, provided they maintain this momentum ahead of the playoff start. Currently, they are the first and ONLY NBA team that already clinched a playoff seed so far this season, with a record of 50-20.
Text Sources: nba.com, statmuse.com