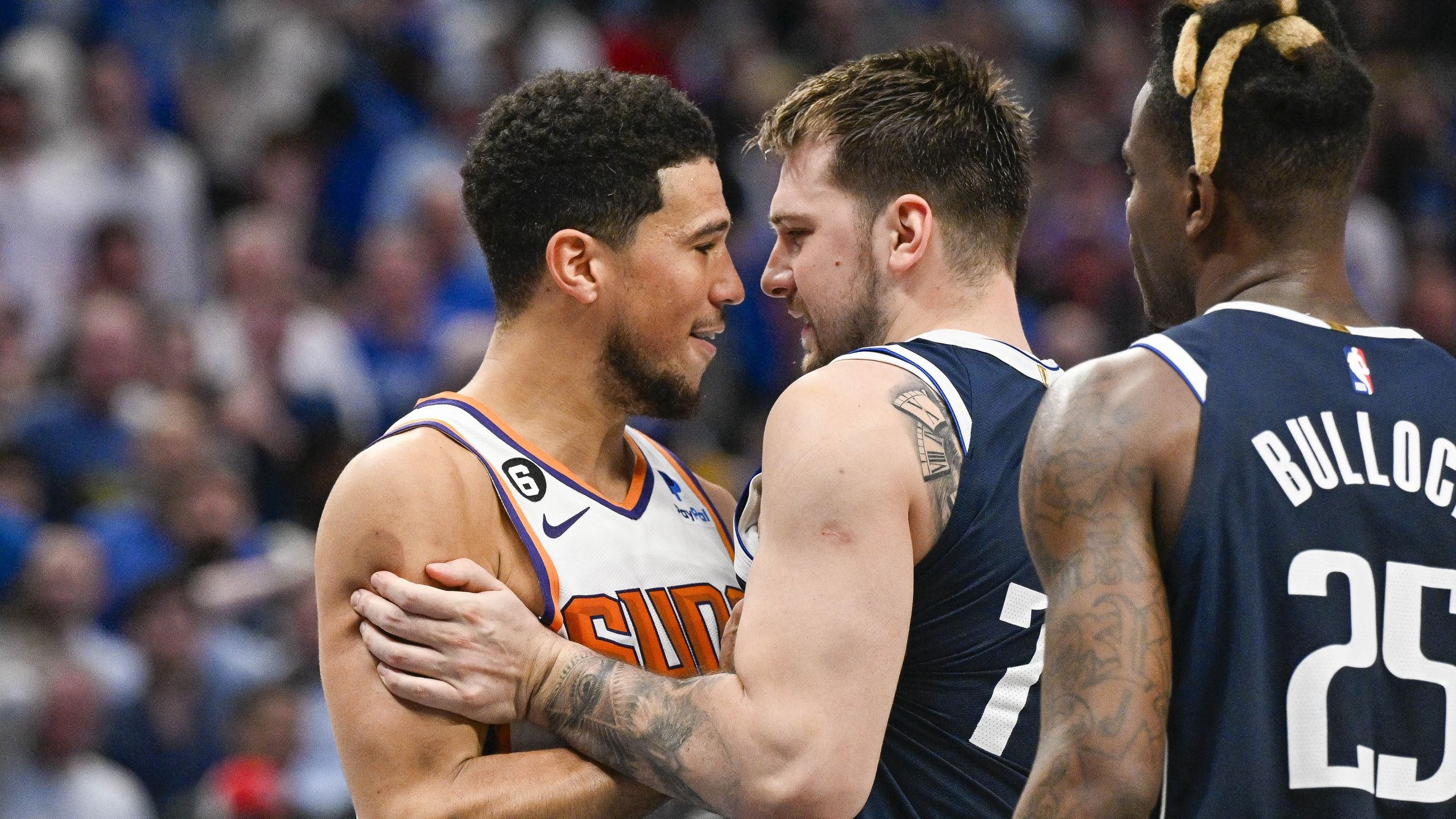 There are approximately 13 games left in the 22-23 NBA season, and things are starting to get much more exciting. No team can rest on these upcoming games, as playoff standings can still vary drastically and therefore affect their postseason matchups. With this said, certain matchups among the same conference teams carry a backstory that would ultimately make their playoff series better for the fans. Which might these be?
Mavericks vs. Suns.
We all know why this matchup would be phenomenal to see. Last year, the Suns held the best record in the entire NBA (64-18) and were the frontrunners for the title when the postseason started. Despite their hopes for the title at the time, the Dallas Mavericks, led by Luka Doncic, managed to take Western Conference Semifinals to 7 Games and proceeded to DESTROY the suns at their home court. Neither Devin Booker nor Chris Paul performed well in that series, which leaves them in need of redemption. On top of that, the recent arrival of Kyrie Irving to the Mavs and Kevin Durant to the Suns will add much more dynamism to the series due to their rocky past with the Brooklyn Nets.
Series Prediction: Suns Advance, 7-Game Series.
Grizzlies vs. Warriors.
With the many altercations between these two teams over the last two years, a playoff series would be great to put an end to their situation. However, as much as we would like to see this matchup, it is not a real rivalry on paper or in practice. The current NBA champions, Golden State Warriors, would have everything in their favor against Memphis, as they have a lot more experience in the playoffs and are a much better team overall when healthy. Nevertheless, the Grizzlies are likely to clinch a higher seed than the Warriors, which ultimately would even the series a little more, given the poor performance of The Bay team when playing on the road. This series would definitely be fun to watch, and we expect both teams to give their all.
Series Prediction: Warriors Advance, 5-Game Series.
Both of these matchups are likely to happen in the playoffs' first or second round, given how intensely competitive the Western Conference is at this stage. Currently, only EIGHT games are between the Conference's 2nd and 13th seeds, which means anything can happen before the regular season ends. We are less than a month away from the 2022-2023 NBA Playoffs.
Text Sources: nba.com

Must See
We're near the end of the electric NFL free agency that we were blessed...

So it's been about a week since free agency has started and boy, has...

The 2023 NFL Draft is upon is within the next month and it's time...