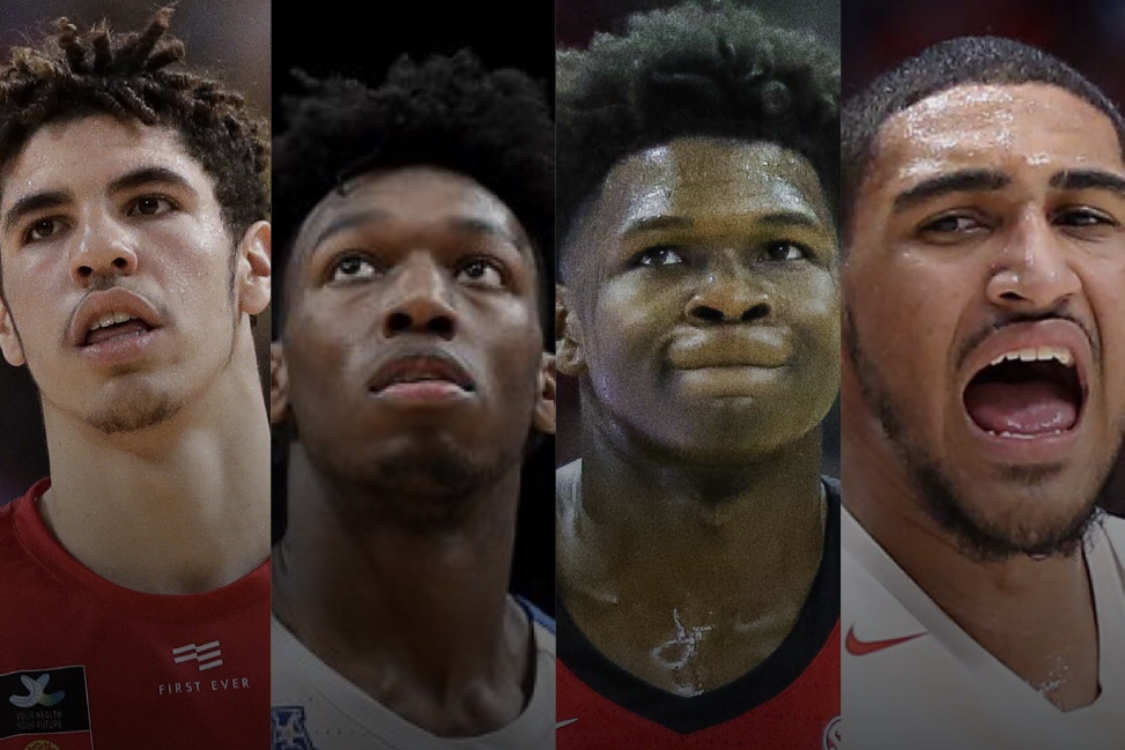 The draft is coming up very soon for the NBA and fans are quite excited. Although this draft doesn't necessarily have the talent of past drafts, there are still some intriguing players that are going to have teams still heavily interested.
Success in the NBA for a rookie can mainly depend on positional and team fit. How the team would use a player and what kind of impact could a player have on the team instantly.
Let's get into some of the best fits for top prospects in this year's draft…
LaMelo Ball, PG
LaMelo Ball is most certainly expected to go Top 3 in this year's upcoming draft. His ability to create plays for his teammates and score has always been intriguing for scouts. Ball has grown in height tremendously in recent years and is now 6'7. He has all the skills offensively that you just can't teach, he literally plays like it's in his DNA on offense. His creativity on offense is what makes him such an interesting prospect.
Ideally, you'd like to see him go to a team where he'd be the main ball handler immediately and take over point guard duties. A lot of teams could use a player like that, especially the Chicago Bulls and New York Knicks. Both teams have been searching for a true point guard for what seems like forever.
James Wiseman, C
James Wiseman is an interesting type of player. A type of center that's kind of been depreciated in today's shooting NBA. He's your traditional big that gets rebounds and dominates the paint. He's extremely athletic for his size at 7'1 and has great body control. He's a player that can be the anchor of a team's defense in the paint and catch lobs.
Reminds me of a Deandre Jordan but more modernized. Wiseman has the skills to be a dominant center in the league. If he can develop a shot more, he'd be unstoppable as a center. He's a great scorer inside and a potential lob target always.
I see him best fitting with the Golden State Warriors at #2. He would anchor that team's defense for years to come with Steph, Klay, and Co. taking care of the rest on the perimeter.
Anthony Edwards, SG
Many expect Anthony Edwards to be drafted at #1 to the Timberwolves and honestly… I think it's the best fit for him as well. Edwards gives you everything you're looking for in a shooting guard. He has size, speed, athleticism, and shooting ability. He reminds you of a Dwyane Wade or Donovan Mitchell with his great athleticism. He could be the new running mate of D'Angelo Russell in Minnesota instantly and help create a big 3 with KAT and D'Lo.
Edwards does have some weaknesses which does include three point shooting. He's not the best shooter but it's a skill that he's still working on developing and he could eventually be subpar enough at it. If they can get lets say… Bogdan Bogdanovic or a 3D wing this offseason as well… that starting lineup is looking nice.
Obi Toppin, PF
Many argue that Obi Toppin is one of the more pro-ready prospects in this upcoming NBA draft, if not the most. His ability to score on pick and rolls and use his 7'2 wingspan to score in various ways is what makes him so intriguing. He has also an ability to shoot the three as he should 39% from three point land as a power forward which is quite impressive. He does need to improve his rebounding ability and free throw shooting (70.2%) but other than that, a great pro ready prospect.
I see him being a great fit for the Cavaliers who need an influx of talent on the team. Toppin gives them a player they can rely on to score and space the floor as well. He would fit in perfectly with that young core of Kevin Porter Jr., Colin Sexton, Darius Garland, etc.

Check out our new podcast episode!
Got Hoops Podcast
A new up and coming basketball podcast by 4 dedicated NBA and basketball fans. It's for fans, by the fans.
Got Hoops Podcast (Ep.20): The Return
Search Results placeholder
Must See
The NBA season is in full swing, and teams have already begun to switch...

If I were to tell you that on an NBA team, a player who...

Regardless of our initial expectations, the NBA is always full of surprises. Whether we...