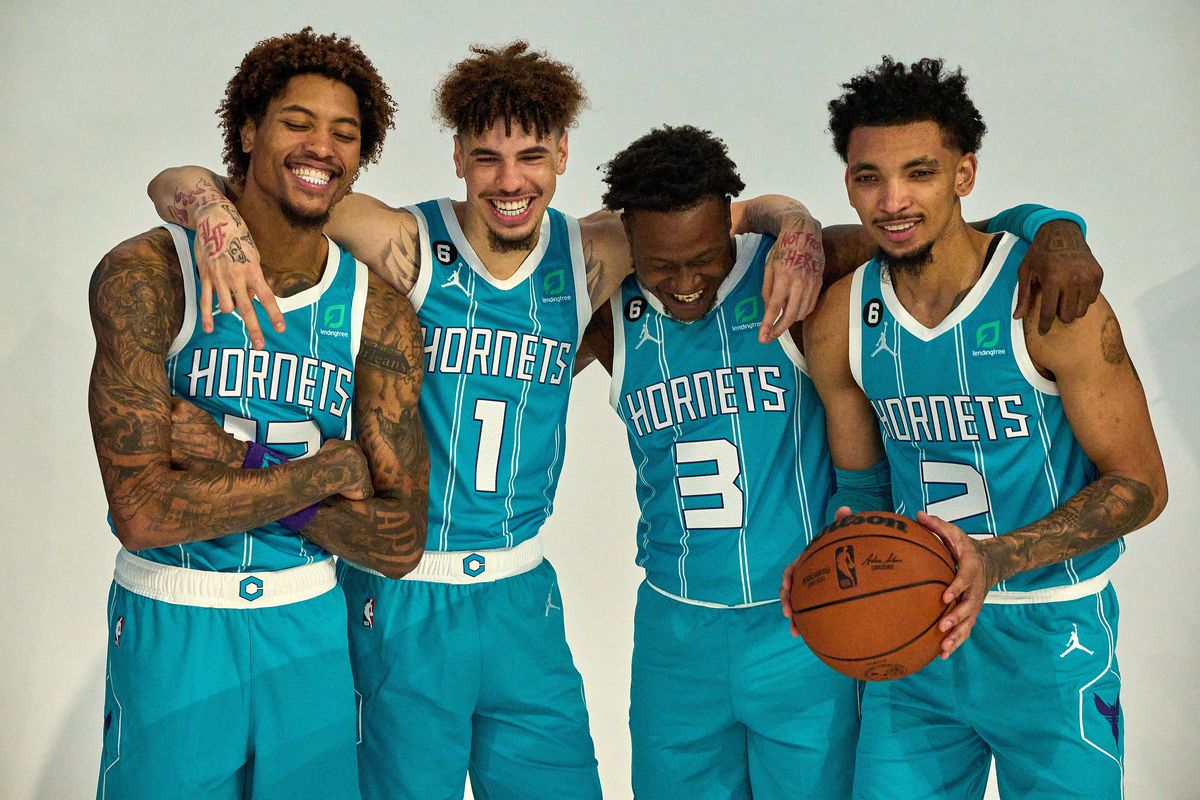 The 2022-2023 NBA season started a few days ago and I expect it to be filled with unpredictability and surprises. While we wait to see what will happen, how about some good-old hot takes?
Disclaimer: you may find some of these impossible, but that's just me having fun and trying not to be banal. Enjoy.
Miami Heat
Bam Adebayo will win Defensive Player of the Year.
Bam Adebayo has been in the conversation for the DPOY award for the last couple of years, and every season he gets closer to winning it. We already know that it's not going to be easy for him to beat Rudy Gobert's rivalry, but I don't know if the voters would really give Gobert the award for the fourth time. Adebayo and the Heat are expected to have a great year and finish as a top seed in the East, and the center from Kentucky will have to step up both defensively and offensively. If he can keep getting better and better like he's doing every season, maybe we'll see a new name getting the award. By the way, if Gobert wins the award again, I'm done with the NBA.
Atlanta Hawks
The Atlanta Hawks will fight for a Play-In spot.
After the Dejounte Murray trade, the Hawks really looked like they could make some noise this season, and expectations are high for them. The fit of Murray with Trae Young is perfect on paper: while Young focuses on offense, Murray can take care of the defensive side of the court and sharing the ball on offense. There are, however, two things that don't convince me. First of all, I think they're relying way too much on John Collins, and he's too inconsistent to have this kind of responsibility.
The second thing is I'm concerned about their depth. Their bench currently looks like Bogdanovic, the Holiday brothers (not Jrue), and Okongwu, which is not great. I don't see someone who could have an impact off the bench, and that is a big problem they need to solve. They need to make some trades, but I don't see any assets they could use.
Charlotte Hornets
The Charlotte Hornets will be the biggest surprise of the season.
After one of the most terrible off-seasons we've seen in a long time from a team (not entirely because of the management), everybody expects Charlotte to finish at the bottom of the East. I believed that as well, but after the first couple of games, I've kind of changed my mind. This team isn't that bad. Even without Lamelo and Rozier, the Hornets managed to go 2-2 and lose in overtime against the fully-healthy Knicks. The role players last season looked like they got better, and Dennis Smith Jr. proved he's not done yet. This hot take really depends a lot on the Miles Bridges situation If he eventually comes back and manages to get back in shape quickly, another playoff push isn't out of the question.
Washington Wizards
Both Bradley Beal and Kristaps Porzingis will average at least 23 points per game.
Even in a down, injury-plagued season last year, Bradley Beal finished with 23.2 points per game, and he hasn't been below 22 since 2015-16. I'm pretty sure he can do it again this season, especially after that giant contract extension he got this summer. The question is on Porzingis. With the Wizards last year, he averaged 22.1 points, but I'm confident he could add some more this season. He will be more inside the system and will probably have a better connection with Beal. Of course, the high usage of Kuzma and Hachimura could be a problem for him, but I wouldn't be surprised by a very good season from him.
Orlando Magic
Paolo Banchero will become the 9th rookie in NBA history to average 25+ points per game.
Banchero started off the season in the best way possible, confirming that he is and will turn out to be the best player in his class. He scored at least 20 points in each of his games so far and looked really good, especially on the offensive side of the court. So far, he has averaged 24 points per game. Only nine rookies in NBA history have averaged at least 25 points or higher. We're talking about guys like Jordan (28), Chamberlain (37), and Abdul-Jabbar (28) (Statmouse). Of course, it's going to be difficult for him to keep this rhythm for the entire season, but he looked pretty good so far.