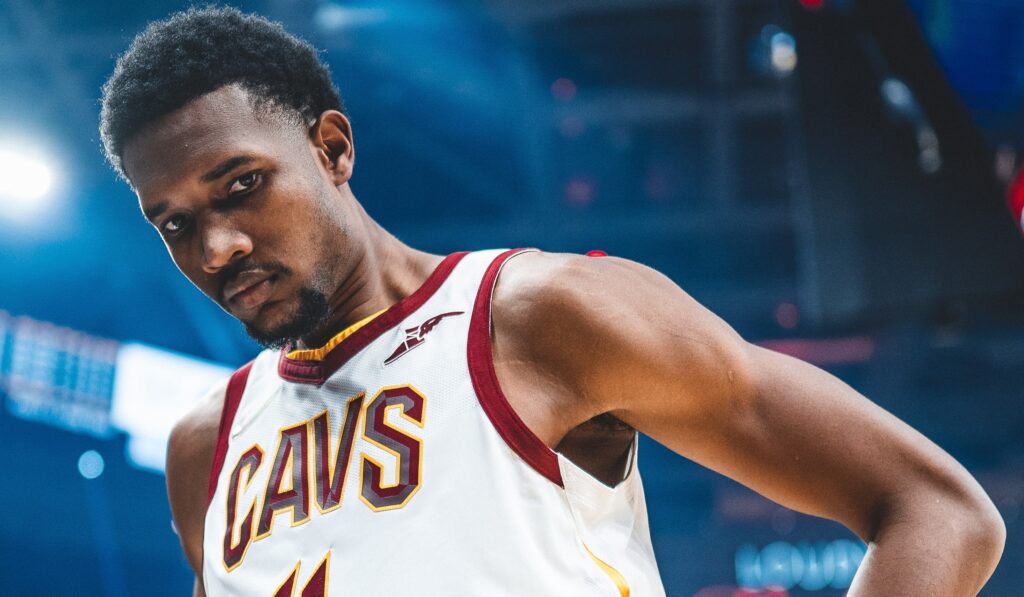 The 2022-2023 NBA season has started a few days ago and I expect it to be filled with unpredictability and surprises. While we wait to see what will happen, how about some good-old hot takes?
Disclaimer: you may find some of these impossible, but that's just me having fun and trying not to be real. Enjoy.
Milwaukee Bucks
Bobby Portis will win Sixth Man of the Year
Last season Bobby Portis was great: he averaged 14 points and 9 rebounds per game while shooting 39% from deep. Now that Brook Lopez is back, he's going back to the bench but with still plenty of minutes. Lopez is 34 now and still has some back issues, so I don't expect to see him on the court more than the 22 minutes per game he played last year.
That with a top seed in the East might be a good combination for Portis's chances to win the award. The only thing that could stop him is if Brook Lopez gets injured again and so he goes back to the starting role, not making him eligible for the award.
Chicago Bulls
The Bulls will end up trading both Vucevic and Ball
I think every Bulls fan would agree with me that they would love to trade Vucevic for another more efficient and more defensive-minded center. So the real hot take here is that the Bulls will start to explore trades for the young point guard. Chicago is looking to make a run for a top seed in the East, and with the conference being that competitive they can't allow themselves to a slow start. The problem is that their starting guard is expected to miss at least a couple of months, and it's not the first time this happens. Knowing the injury problems of Lonzo Ball and that the Derozan and Lavine duo won't perform like this forever, they could look to use Ball's value to go all-in for a championship.
Cleveland Cavaliers
Evan Mobley will win Defensive Player of the Year
Last season Mobley finished second in the race for the Rookie of the Year
award. Last year he stood out, especially for his defensive ability: he averaged 6.2 defensive rebounds, 1.7 blocks, and 0.8 steals per game. This season the Cavaliers are way more competitive with the addition of Donovan Mitchell, so more attention will be paid to the performances of Mobley and his teammates. If Mobley can take the next step and become elite on the defensive side of the court, and if the Cavaliers can make their way to a top seed in the East, a DPOY-type of the season from Mobley isn't out of the question.
Indiana Pacers
Benedict Mathurin will win Rookie of the Year
I know, I know, how can Mathurin beat guys like Banchero, Murray, or even Ivey, who have way more hype on them and got drafted higher than him, but that's why it's called a hot-take. Mathurin has started off the season in the best way possible by scoring 19, 26, 27, and 17 points in his first four games, showing right away what he's capable of. Maybe Banchero is still the front-runner for the award, but if the shooting guard from Arizona can continue to score like this, there's going to be at least a debate. The only problem for him is that the first overall pick Paolo Banchero isn't disappointing so far, so it's all going to depend on who can keep playing like this for the longest.
Detroit Pistons
Jaden Ivey will win Rookie of the Year
Ivey is another rookie who has started off the season great, averaging 17, 6, and 5 in his first 3 games. Ivey has found a perfect situation for him in Detroit: got the starting role right away and has a good team around him, so that he can play his rookie year without too much pressure but still can take his shots and play at his best. I also expect Detroit to be better than the Magic and the Pacers, and if they can make the Play-In, that would be a strong argument in favor of Ivey. He just has to keep playing like he's doing so far and keep that assists number high because that's a weapon the other rookies don't have.