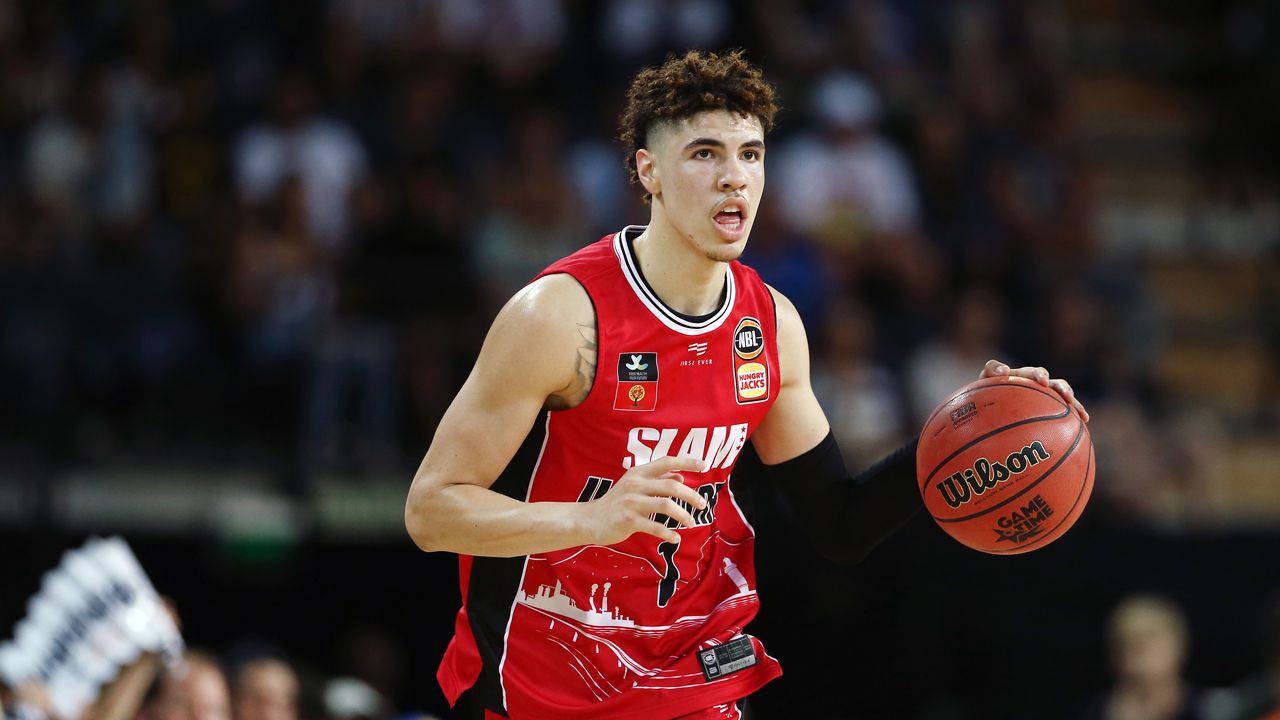 The NBA Draft is coming up next month for the offseason. A lot of teams will be looking to either trade their picks or trade for a pick in this upcoming draft. Whether it's a team looking to trade picks for a star or a team trading a star for a young star-potential asset from the draft. The NBA draft can sometimes be seen as a crapshoot, you can find a star or solid player with the 1st overall pick or even a player at #35 like Draymond Green.
Although the draft is a crapshoot, the top talents get drafted at a higher pick and you need a higher pick to get those certain players. Some players can become the new focal point of a team and takeover as the main star on a team immediately (ex. Luka Doncic). There are some players like that in this draft that can become the main star immediately and take over duties of being the #1 option on a team. Players like LaMelo Ball, Anthony Edwards, and a few others are some players in this draft you could build your team around immediately as a young team.
Some teams are looking for that main young star still and might need to trade up to acquire that player. Here are some teams that need to trade up in the draft…
New York Knicks
This is a no-brainer. The Knicks suck. Simple as that. They've sucked for a pretty long time and they're going to keep sucking until something changes or happens. Their front office is a disaster and they've had no luck in recent draft picks (Frank Ntilikina, Kevin Knox, etc.). They need to get themselves a sure thing that will help their team immediately in one way or another.
That player is: LaMelo Ball. LaMelo Ball is literally the perfect player for the Knicks as he brings all the publicity being from the Ball family and also a player they can build around. LaMelo Ball is an elite playmaker and someone a Knicks franchise desperately needs. They need to find a way to get a top 3 pick to get LaMelo Ball because he's not dropping down to their #8 pick right now.
Washington Wizards
Wizards haven't been that good as of recent. They don't necessarily need that main star like I've said earlier like the Knicks do but they do need to get themselves a dominant center. A center that will anchor the defense for them inside and be a good rebounder to pair with Rui Hachimura in the frontcourt.
A player like… James Wiseman. James Wiseman to pair with Rui Hachimura and the John Wall/Bradley Beal backcourt combination would be quite interesting to watch. James Wiseman is a good rebounder and a solid defender. He would fit in immediately into that team and would be perfect for what they're trying to build in Washington. If they plan on going back to the playoffs with Wall/Beal/Hachimura they're going to need a dominant presence inside and Wiseman can give them that.
Oklahoma City Thunder
The Thunder have a lot of draft capital. A LOT of draft capital, to say the least… They acquired all the draft picks from the trades of Paul George and Russell Westbrook. The OKC Thunder desperately need a small forward talent to add to their team. They have Shai Gilgeous-Alexander, Luguentz Dort, Hamidou Diallo and some other young assets but they need another star-potential young asset to continue their rebuild.
Players like Deni Avidja or Obi Toppin are some prospects that I'd love to see on the Thunder to be paired with SGA. They could trade multiple picks or trade Chris Paul/Steven Adams for some assets in order to trade for a top 5 pick to get Avidja or Obi Toppin.

Check out our new podcast episode!
Got Hoops Podcast
A new up and coming basketball podcast by 4 dedicated NBA and basketball fans. It's for fans, by the fans.
Got Hoops Podcast (Ep. 15): Nuggets in the Conference Finals? Monty for COTY? CRAZY PLAY-IN GAMES!
This episode talks about the craziness that's about to occur in the playoffs, what a wonderful time to be alive.
Search Results placeholder
Must See
There's been a lot of changes in the coaching departments at some of the...

Don't let Kevin Durant's incredible performance distract you from Mike Budenholzer's terrible coaching display....

The Washington Wizards had an unlikely road to the playoffs. There was a point...