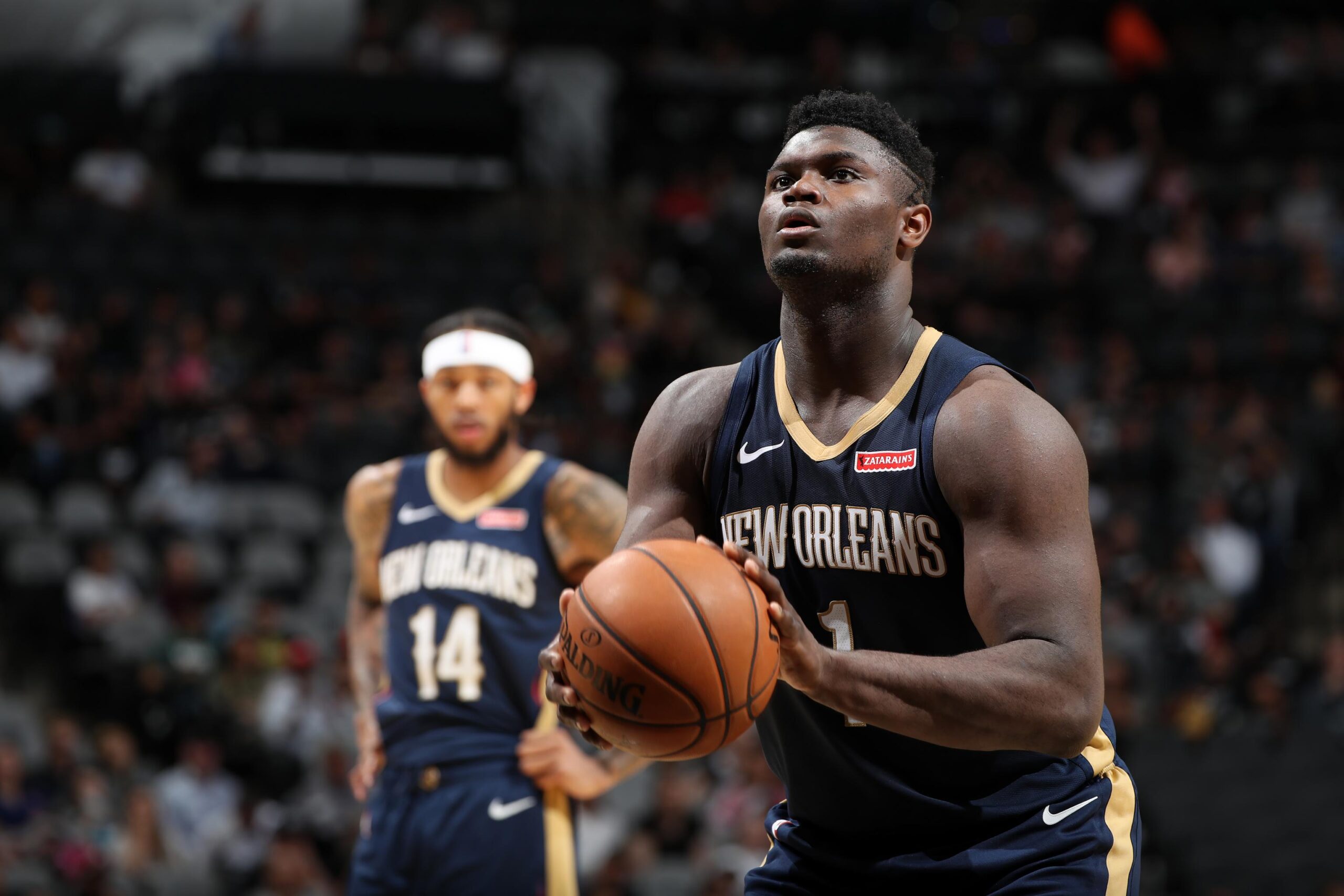 When I say his doubters, I am including myself. I wrote an article months ago calling Zion one of the most overrated players in the league and although he was at that time, he has changed that narrative completely. He was considered a top 20 player before this season even started and now, justifying that take isn't that crazy to me. Zion has taken his game to another level and has become unstoppable in his second year in the league.
Although the Pelicans aren't necessarily in the playoffs right now, Zion has been everything they thought he could be when they drafted him. Zion has been that dominant offensive train that people expected him to be when he was drafted #1 and hasn't looked back. Many questioned his reliability and if he'd be able to play a lot of minutes and games, but he's played 52 out of 57 games for the Pelicans this season so far and averaging 33.1 minutes per game.
Zion is putting up an insane 26.8 PPG, 7.2 RPG, and 3.7 APG while shooting an absurd 61.4% from the field and 30% from three. Everyone else on the top 12 list for field goal percentage is a center, except of course… Zion at #8. Zion's ascension into superstardom will obviously be factored on if the Pelicans have success win-wise but individually… he's on the right track.
Trying to stop Zion in the paint is an impossible task, if he can keep improving his game outside the paint and playmaking as a ballhandler, he will sooner than later become that top 10 player he's capable of being.

Check out our new podcast episode!
Got Hoops Podcast
A new up and coming basketball podcast by 4 dedicated NBA and basketball fans. It's for fans, by the fans.
Got Hoops Podcast (Ep. 15): Nuggets in the Conference Finals? Monty for COTY? CRAZY PLAY-IN GAMES!
This episode talks about the craziness that's about to occur in the playoffs, what a wonderful time to be alive.
Search Results placeholder
Must See
Now that the NBA regular season is over. We can start looking at the...

The play-in tournament will be starting this Tuesday on May 18th and will finish...

The most exciting time of the year for NBA fans is coming up in...