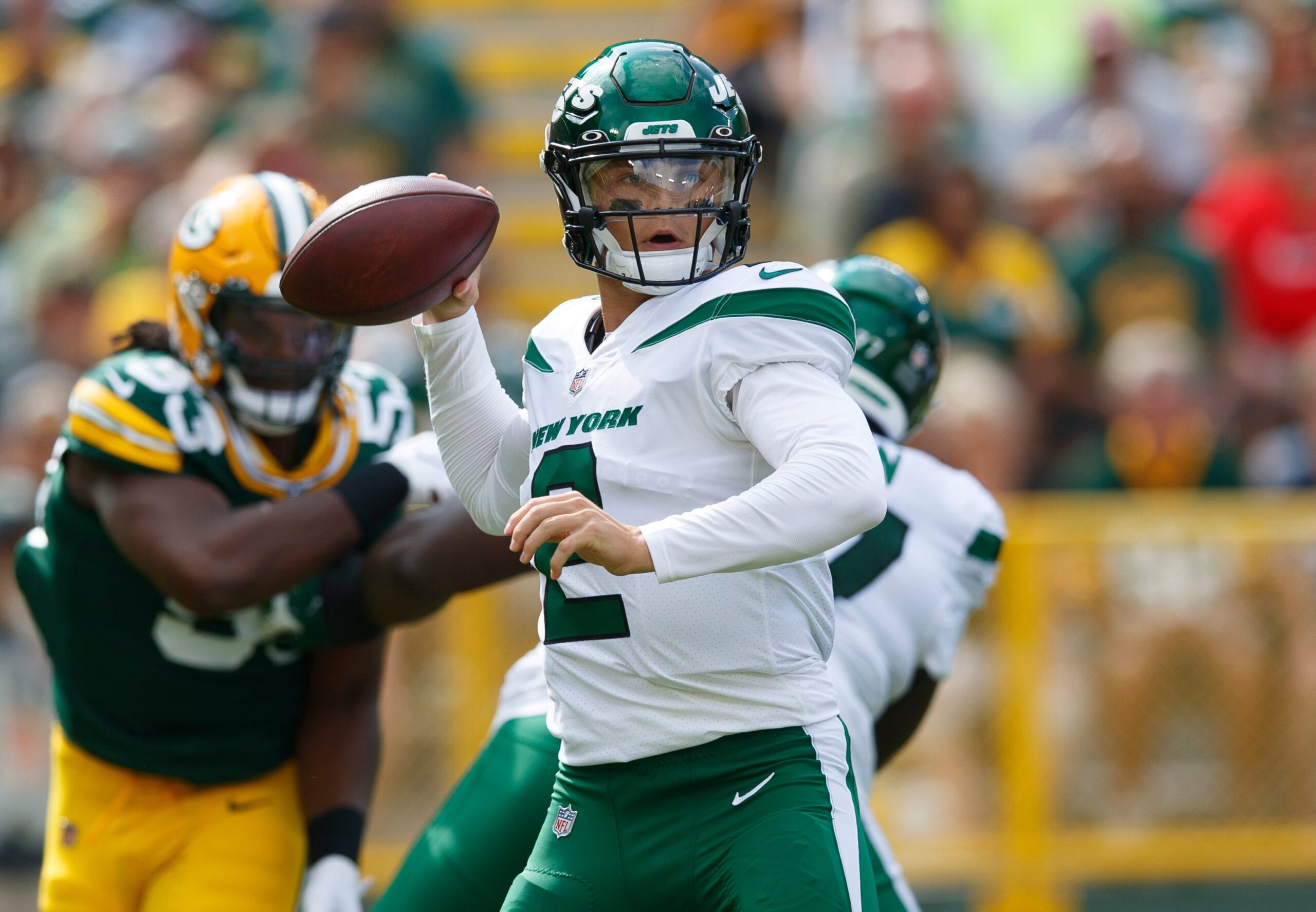 When talking about quarterbacks from the 2021 NFL Draft, the first name that comes up is always Trevor Lawrence. It's time we talk about another quarterback now, Zach Wilson.
Zach Wilson had moved up the boards really quickly prior to the draft. He was seen maybe as a top 3-4 quarterback prospect 6-7 months before the draft. He then started getting a lot of traction prior to the draft from his natural arm talent. This ended up helping him get boosted up all the way to the #2 overall pick by the New York Jets. So far in preseason, the Jets look like huge winners from the selection.
Zach Wilson has portrayed excellent accuracy and efficiency in two preseason games already. In week 2, Wilson went an impressive 9-11 for 128 yards and 2 touchdowns. Wilson looks like a future franchise quarterback already and gaining respect from some of the top quarterbacks in the game, for example, Aaron Rodgers.
"I'm so excited for what he can do in this league"

Aaron Rodgers on Zach Wilson
It's going to be interesting to see if he can translate the stellar play from the preseason to the regular season with a defense actually trying to gameplan against him. It's going to be fun for Jets fans to see the growth of Zach Wilson after searching for a franchise quarterback for what seems like forever.

Check out our new podcast episode!
Got Hoops Podcast
A new up and coming basketball podcast by 4 dedicated NBA and basketball fans. It's for fans, by the fans.
Got Hoops Podcast (Ep.20): The Return
Search Results placeholder
Must See
The NBA season is in full swing, and teams have already begun to switch...

If I were to tell you that on an NBA team, a player who...

Regardless of our initial expectations, the NBA is always full of surprises. Whether we...