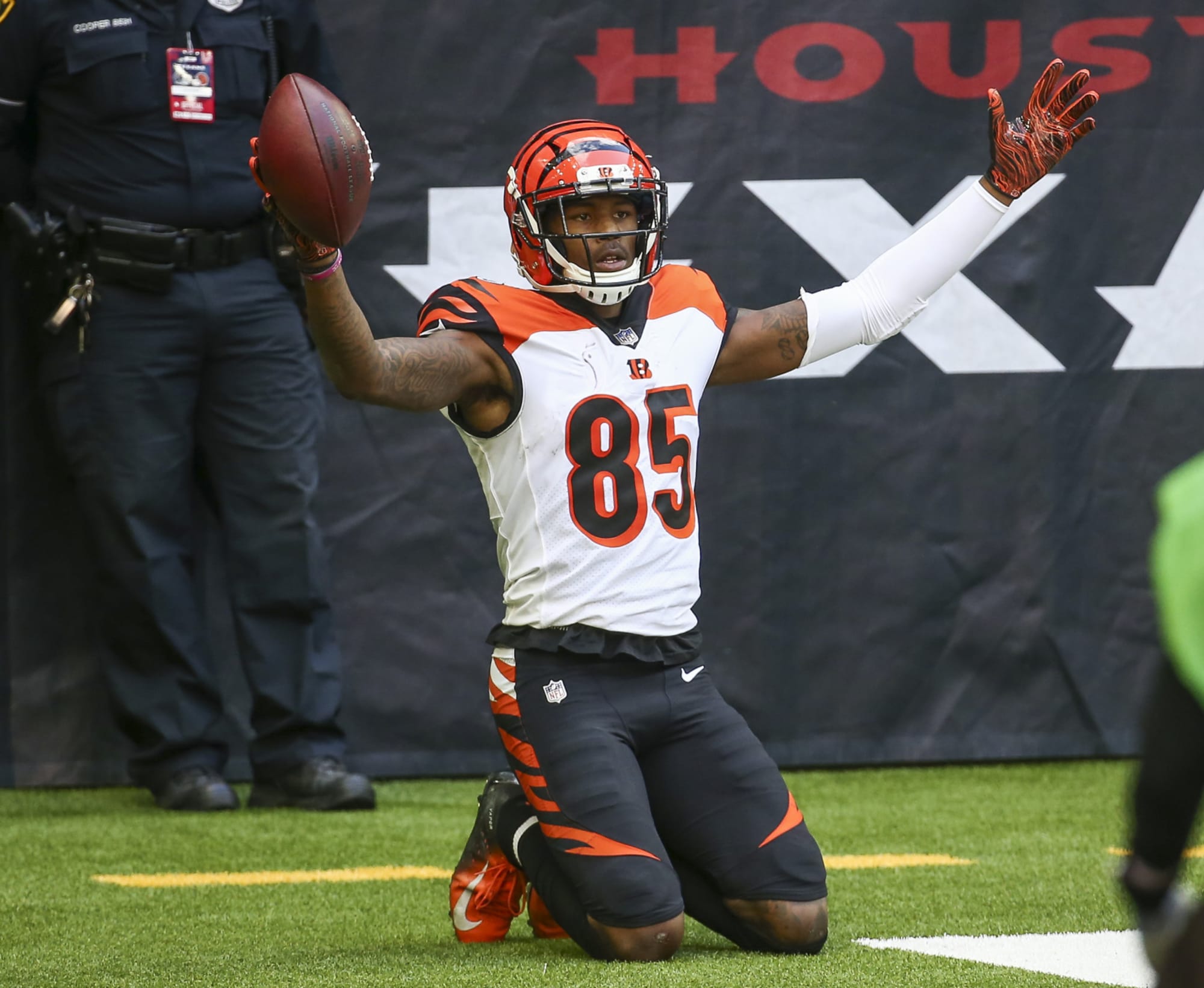 The NFL season is starting very soon and it's time we start talking about potential breakout players. Skill players are seen as some of the more interesting players in the game as they're usually the ones scoring touchdowns and making big plays that excite the crowd. Let's get into some skill players that will have a huge breakout season this upcoming year…
Tee Higgins, WR, Cincinnati Bengals
Tee Higgins had over 900 yards last season as a rookie and showed he belongs in this league from the jump. There was no doubt in my mind that if Joe Burrow had never gotten injured, Higgins would have finished with over 1,200 yards on the season. Higgins has come back this offseason seemingly bigger and faster according to recent reports from training camp. If Higgins has gotten any better from his rookie season, watch out for him to have a huge season this year.
Many will point to Ja'Marr Chase to being the #1 target for Burrow for obvious reasons, but Higgins might end up being the player that Burrow targets the most in the end.
Antonio Gibson, RB, Washington Football Team
The biggest thing with Gibson being a breakout player is opportunity. Gibson will be given the starting RB job and I expect him to flourish. Gibson showed tons of flashes in his rookie season of being a running back that Washington can rely on and use to move the chains. Expect heavy doses of Gibson, even with an improved passing attack.
If Gibson has over 1,200 rushing yards, don't be surprised.
Brandon Aiyuk, WR, San Franciso 49ers
I'm not exactly sure who's going to end up being the starting quarterback for the 49ers by midseason, but expect Aiyuk to have a big season. In his rookie year, Aiyuk had 700 receiving yards with inconsistency at the quarterback position. Although Aiyuk isn't necessarily a burner, he's capable of beating defenders with his sudden quickness and route-running ability.
Aiyuk will be the expected WR1 for the 49ers and will have a great season this upcoming year. Whether it's Garoppolo throwing him the ball or Trey Lance, Aiyuk will get his yards.