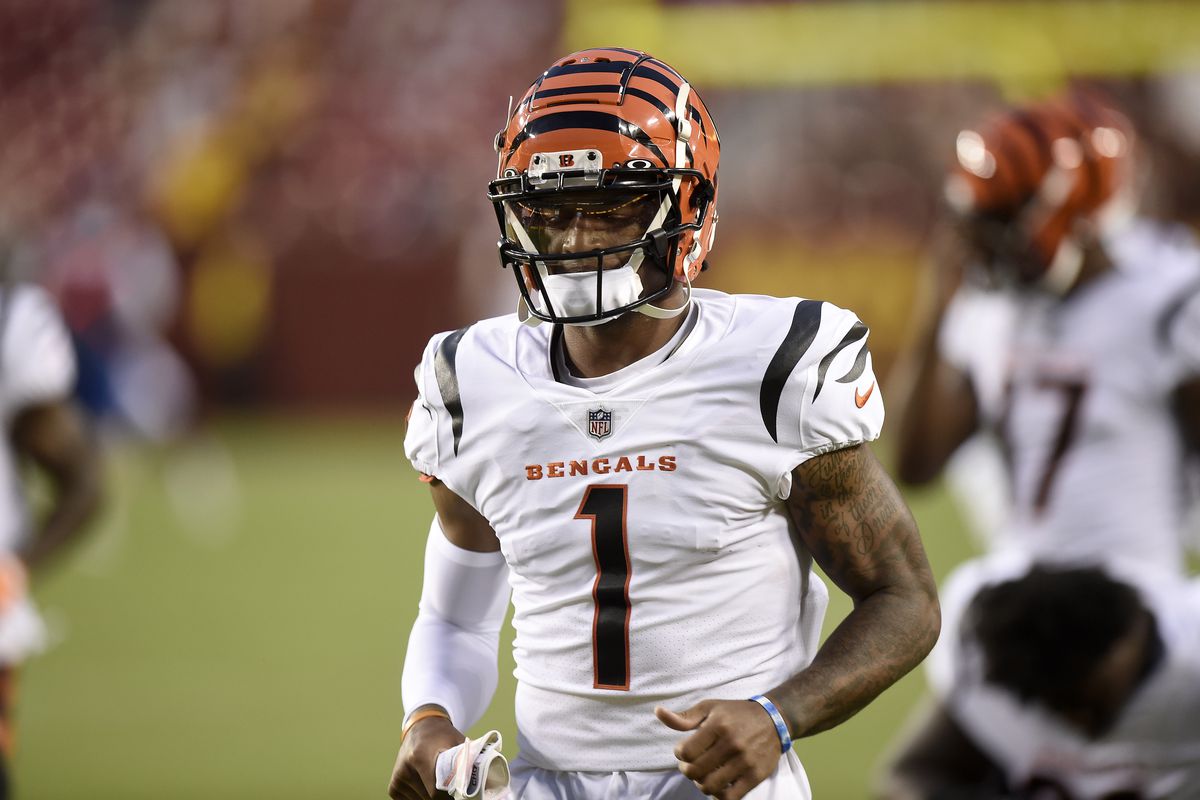 The NFL regular season is starting in a few days and it's time we start off with predictions. There were 5 wide receivers drafted in the first round this past draft and it's time to see how they look in their first action in the regular season. Let's get into the predictions now…
Ja'Marr Chase: 6 catches, 94 receiving yards, 6 rushing yards, and 1 TD
Even though Chase had it rough in the preseason, I expect him to start gelling again with Joe Burrow and for them to play well together. Chase had been regarded as one of the best prospects, if not the best prospect since Julio Jones in 2011. Expect Chase to have a solid game vs the Vikings.
Jaylen Waddle: 2 catches and 55 receiving yards
Jaylen Waddle will be one of the featured receivers in the Dolphins passing offense immediately. He will be seen as the burner to take the top off the defense for the Dolphins passing attack. It's going to be interesting to see how he plays week 1 vs the Patriots for sure.
Devonta Smith: 5 catches, 72 yards, and 1 TD
Smith is an excellent route runner that will be the #1 wide receiver for the Eagles instantly. Look for Hurts to look at Smith early and often.
Kadarius Toney: 2 catches, 34 receiving yards, and 11 rushing yards
Toney is another burner in this draft that will be used all around in the Giants offense. Although he isn't starting right now, he will still be a weapon for the Giants offense to use.
Rashod Bateman: Injured
I was really excited to see Bateman play with Lamar Jackson and see how they could fair as a potential new QB-WR duo, but that will have to wait. Bateman was put on IR and will have to postpone his regular-season debut for now.

Must See
I swear I was writing a fun Kyrie to the Laker trade when the...

With the news that Kyrie Irving is being traded to Dallas, fans are already...

No matter what opinion you have of Aaron Rodgers off the field, on the...