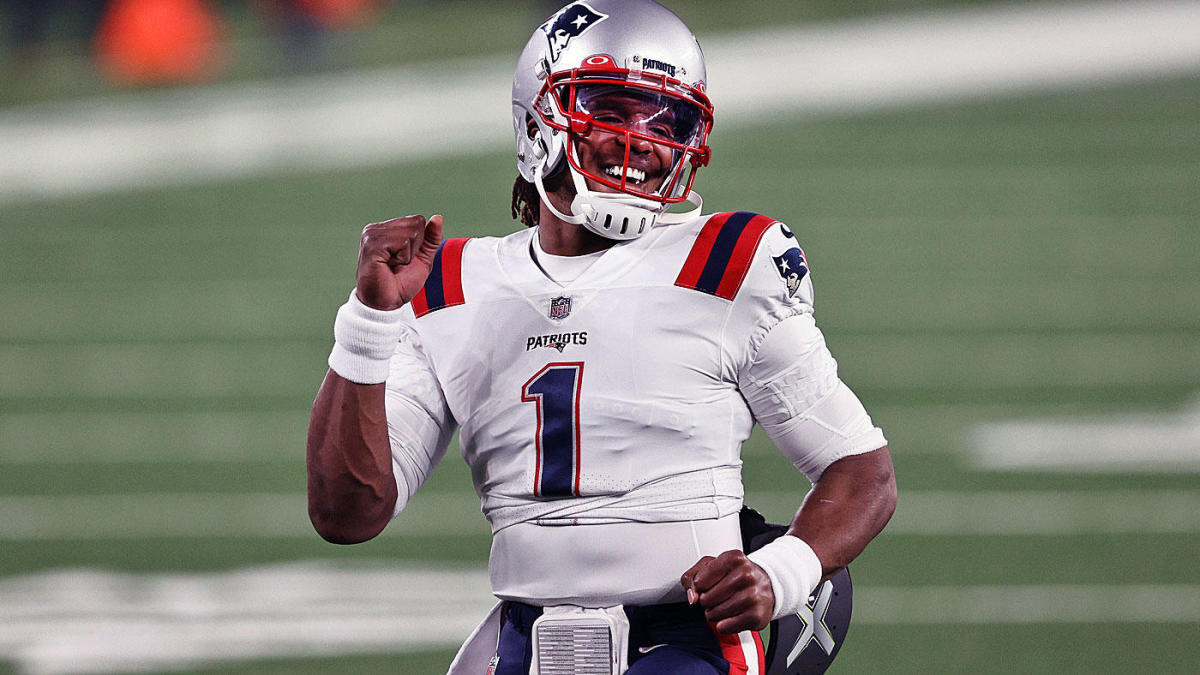 The New England Patriots have won 6 Super Bowls since 2001. That's basically the definition of a dynasty. Once Tom Brady left, however, the dynasty took a face plant in the NFL but so far this offseason it looks as though they plan to bounce back in a pretty decent AFC East (for once). If you have been living under a rock during the NFL Free Agency period, let's look back at the transactions the Patriots made during Free Agency.
Free Agency Signings:
Arrivals: LB Raekwon McMillan, DL Montravius Adams, LB Kyle Van Noy, C Ted Karras, TE Hunter Henry, DL Henry Anderson, WR Kendrick Bourne, WR Nelson Agholor, LB Matt Judon, DB Jalen Mills, DT Davon Godchaux, TE Jonnu Smith, OT Trent Brown
Returning: C David Andrews, K Nick Folk, DB Cody Davis, DL Carl Davis, DL Deatrich Wise Jr., DB Justin Bethel, QB Cam Newton
Departures: S Patrick Chung (retirement), DL Beau Allen, WR Marqise Lee, DL Adam Butler, OL Joe Thuney, S Terrence Brooks, OT Marcus Cannon
    As you can tell the Patriots were big spenders this free agency period and based on how last season ended for them, you knew they would be looking to make major changes. With that being said, can this newly revamped roster make the playoffs? Well, first we will have to look at the team they had last year that led them to their 7-9 record of the season and compare them to this new and improved team for the upcoming 2021 – 2022 season. 
The first position to look at for this team is quarterback. For basically two decades, this team had the luxury of having Tom Brady as their quarterback and leading them to 6 Super Bowl titles. Now they have Cam Newton. A player who showed flashes of his old self but there was a lot of bad play on his part as well. So why bring back Cam Newton even though he wasn't that great for you last year?
I believe the reason is that Bill Belichick wants to build a team that does not rely on an extensive pass game but at the same time wants to provide weapons for his quarterback which is why they went out and got Hunter Henry, Jonnu Smith, and Nelson Agholor as well. They want to control the clock with the run game and use the defense to prevent the other team from scoring.
Cam Newton can provide that. He is a weapon with his legs and still has a very powerful arm. With a full offseason of being able to study the playbook and have reps with the offense, I expect Cam Newton to have a much better season than he did last year. They won't ask him to do much and with a much-improved defense, I don't think he will be in too many shootouts where the offense has to score 30+ points to win some games.
Speaking of the defense, I would like to address the defense as a whole in regards to if this new roster can make the playoffs. Upfront significantly got better when you look at who was brought in from free agency. Two names that stick out tremendously are Matt Judon (formerly on the Baltimore Ravens) and Kyle Van Noy (formerly on the Miami Dolphins). Matt Judon has become a little more consistent in his last couple of years with the Baltimore Ravens but those were contract years so there is speculation on if you will get the same amount of production now that he has his long-awaited contract.
They also added Kyle Van Noy who is only one year removed from the Patriots as he played for them in the 2019-2020 season and played with the Dolphins in the 2020-2021 season. He had 6 sacks for the Dolphins and the Dolphins had a good defense so you add Belichick, Matt Judon and Kyle Van Noy and it is real possible to have a solid pass-rushing attack that may not have a lot of sacks but definitely will at least put pressure on the opposing quarterback.
Losing Patrick Chung to retirement was huge for this team but I think his production can be replaced to a certain degree. It's only been a couple of days since he announced his retirement so there aren't too many safeties left in the free agency market that are obtainable for the Patriots but I am sure they will address the position with a quality player in the draft within the first 2-3 rounds.
This will be an interesting team considering its somewhat a makeshift roster but with the moves that have been made, its a makeshift roster that can work. Teams such as the Dolphins and Bills are teams that have not been used to too much success as of late until the last couple of years so it will be interesting to see how they fare now that the AFC East now has 4 quality teams (Jets made some interesting moves this offseason).
The New England Patriots can easily be the team that is a tough out that ends up winning more games than many thought they would. They have a solid run game, a quarterback that is tough and has a full offseason to learn the playbook and a stout defense that can give most offenses in the NFL some trouble. I am interested to see how far this team can go. They won't go back to their glory days but making it to the playoffs with this roster will be an accomplishment by itself.
Chances of Making Playoffs: 65%

Check out our new podcast episode!
Got Hoops Podcast
A new up and coming basketball podcast by 4 dedicated NBA and basketball fans. It's for fans, by the fans.
Got Hoops Podcast (Ep.20): The Return
Search Results placeholder
Must See
Many going into this season had doubts about the Phoenix Suns and their ability...

It's that time of the football season where we eat turkey and enjoy some...

Two nights ago, the Lakers traveled down to Detroit to play the Pistons, and...