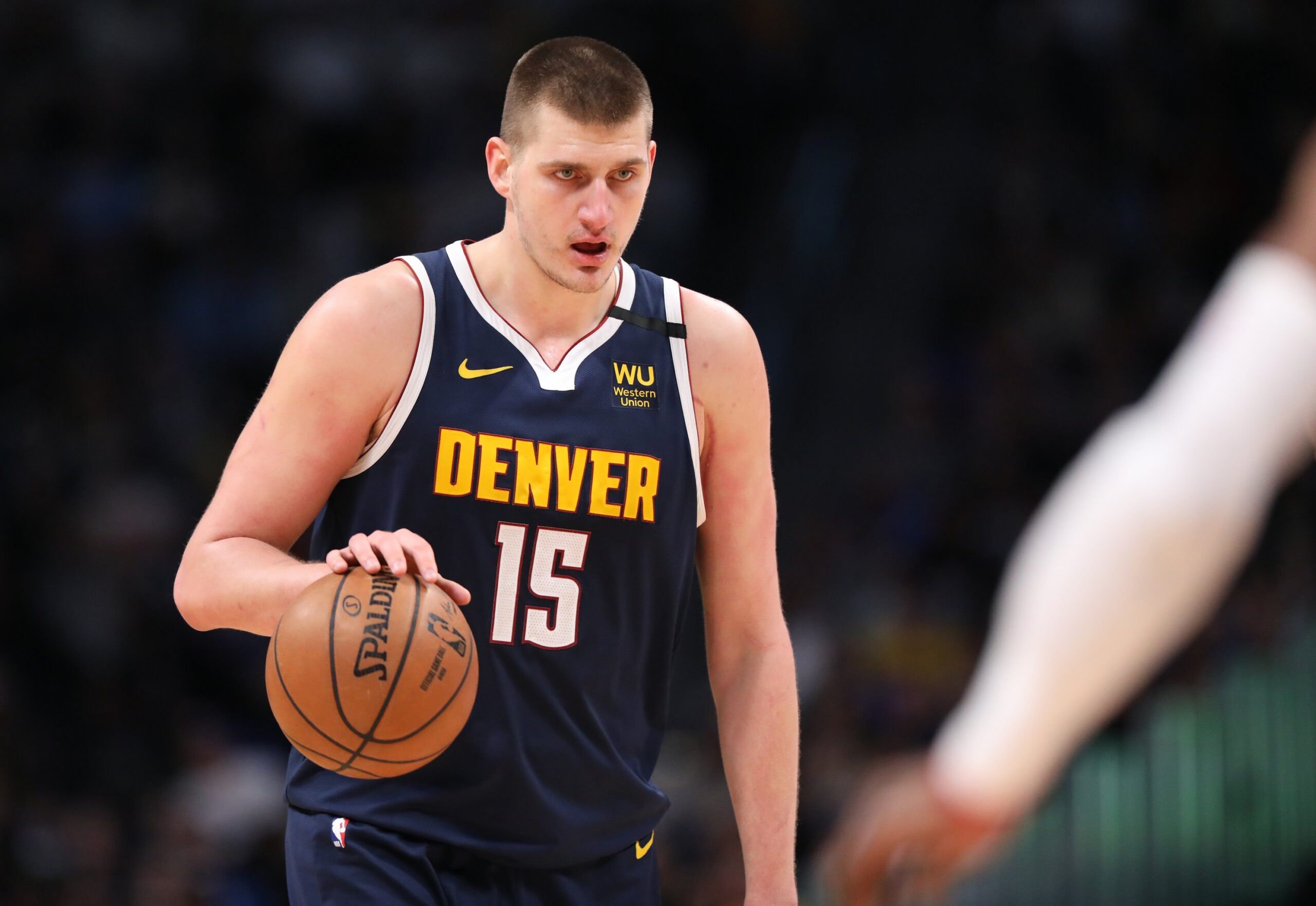 There are plenty of reasons why 41st pick Nikola Jokić is the lowest drafted player to win the NBA MVP award. (Denver got quite possibly the biggest steal in draft history.) Jokić is also the first center to win the award since Shaquille O'Neal in 2000, if you don't believe he deserved it you may need to watch him play a little more. There shouldn't be any doubt in your mind that Nikola Jokić is this year's MVP, but if there is, here are those reasons why he received 91 out of 101 first place votes.
Stats
Jokić averaged career highs in minutes, shot attempts, points, rebounds, assists, free throw percentage, usage rate, true shooting percentage, and had the lowest turnover rate of his career. Nikola was near career highs in field goal percentage and 3 point field goal percentage as well. Jokić also led the league in player efficiency rating and win shares. Are you kidding me? Convinced yet? Not quite? Let's look at some numbers.
The Joker averaged 26.4 points per game, 10.8 rebounds per game, and 8.3 assists per game. Those averages place him in the top 10 among all players in the NBA, the only player to do so. Jokić is a whole 4.3 points higher than the next highest player in win shares. Win shares is a stat that gives credit for team success to an individual player. What does this mean? Jokić had a larger effect to his individual team on winning than any other player in the league, and it isn't close. Most valuable player? Looks like it to me.
Impact
When Jamal Murray tore his ACL on April 12th, most everyone deemed the season "doomed" for the Nuggets. Nikola Jokić put the team on his back for the end of the regular season, leading Denver to a 13-5 record, with 6 of those wins coming against playoff teams. This can be partially backed by statistics, as detailed previously, but can also be seen by watching him play and the enormous effect that he has on any given game. If he isn't creating shots for himself or his teammates, he is drawing in the defense which then creates open looks. Jokić is easily one of the best offensive players in the league, as he has all the skills and tools to excel on that end of the floor. You can make a case that he struggles defensively, which has some truth to it, but he certainly isn't a burden on the defensive end.
Everything Jokić does leads to winning basketball, if you don't believe me, go watch the Playoffs. While the Playoffs don't factor into the MVP race, Jokić was unbelievable in the Nuggets first round series against Portland, and doesn't seem to be slowing down in the second round.
All stats taken from NBA.com, ESPN.com, or Basketball Reference unless otherwise stated.

Check out our new podcast episode!
Got Hoops Podcast
A new up and coming basketball podcast by 4 dedicated NBA and basketball fans. It's for fans, by the fans.
Got Hoops Podcast (Ep. 19): Summer League? Beverley Trade? Westbrook/LeBron/AD Trio?
In this episode we discussed the summer league, the Clippers and Grizzlies trade, and the fit of Westbrook with LeBron and Anthony Davis, and other topics as well.
Search Results placeholder
Must See
Breakout seasons can be extremely unpredictable and often are very hard to predict. For...

The NBA preseason has started and we have started seeing how these rookies have...

The NBA has never been so good and the league has an influx in...