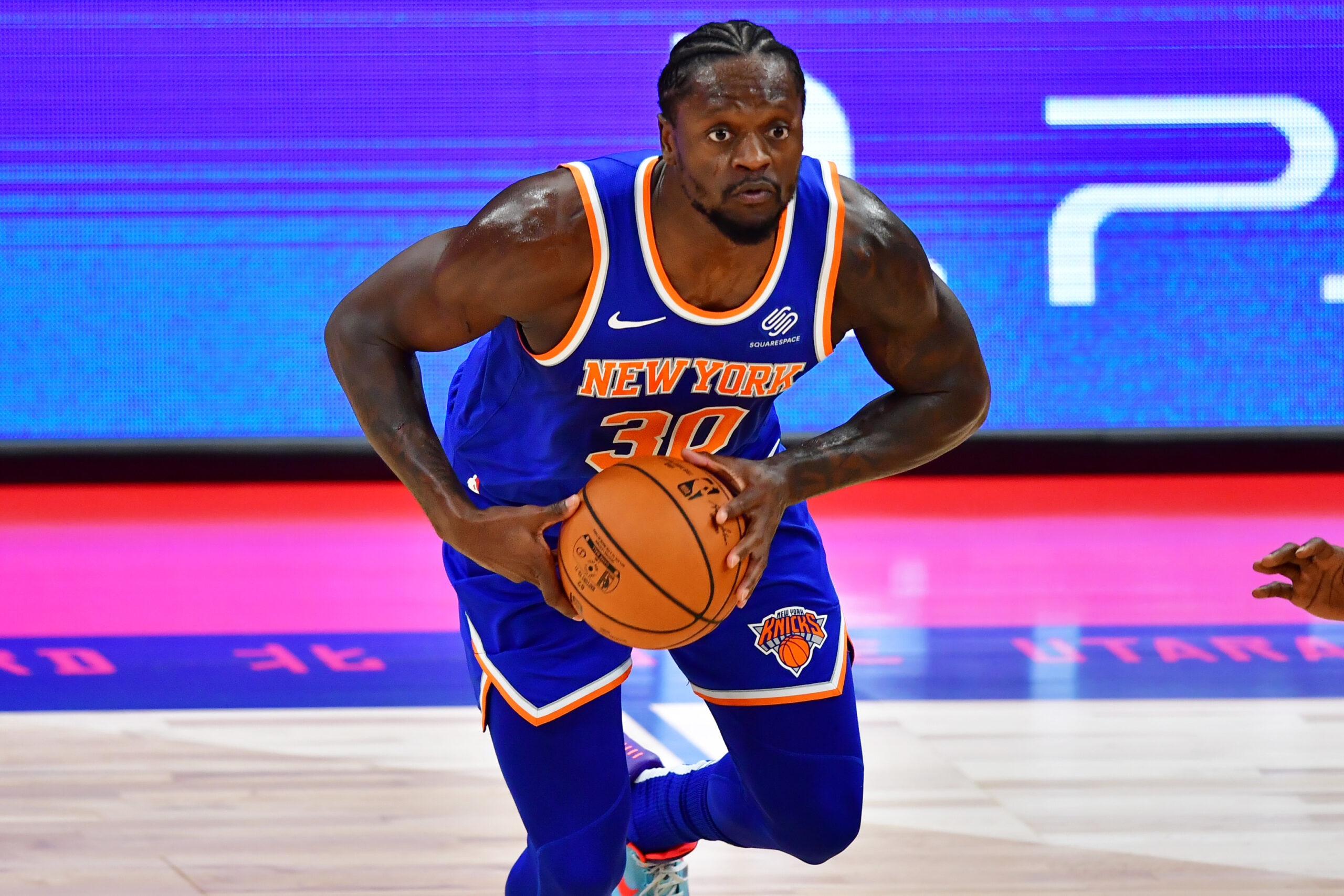 The New York Knicks had a successful season. No one expected them to make the playoffs while being the 4th seed. Now they did lose 4-1 to the Atlanta Hawks who were the 5th seed, but the fact that they made it to the 4th seed is an accomplishment for a team not expected to make the playoffs at all. Accomplishments aside, the Knicks are now in the pool of teams that need to focus on the next season. What should they do?
The New York Knicks need a couple of things. One thing they need is time. There are a few teams that have been eliminated that need time. Of course needing time is a luxury for this team because their key players are so young. It doesn't apply to every player on the roster but it applies to the most important ones. Julius Randle, RJ Barrett and Immanuel Quickley.
All of them just need more time. Let's not forget that Mitchell Robinson was missing from this series as well. He would've not helped them much on the offensive end, but he is another young piece that can help this team in the future.  Julius Randle really struggled in this series but it didn't help that besides Derrick Rose, he was the only option. RJ Barrett wasn't playing well and Immanuel Quickley is a rookie who is not capable of carrying a team for short spurts of time just yet.
You would hope that Randle and Barrett will work on their game and be prepared next year for the playoffs. The Knicks prided themselves on slow-paced defensive battles during the regular season, but in the playoffs, the way teams operate completely changes and everyone to an extent plays that way and it seems as though that took the Knicks off guard.
Denying Randle the ball and being aggressive on the wing with Barrett caused major issues for the Knicks and proved that they need another shot creator on the roster. D-Rose did a great job but if he is your only shot creator that is being effective, you're not going to be able to win a playoff series in 2021 and beyond. The Knicks need to find a true point guard that allows D-Rose (if he stays) to come off the bench and provide offense. Randle cannot be your playmaker, your scorer, your post defender, and post scorer every game. That's what happened this postseason.
They were relying too much on Randle and the Hawks knew that so they made the game very difficult for the Most Improved Player every night. The Knicks need their young core to improve with time and experience while adding some veteran pieces that can keep the team together when they are struggling. There were too many times where the Knicks would be behind and just fall apart because there was too much "hero ball" going on. You should expect the young core to get better and you should expect this team to get a veteran point guard with some shooting to surround Randle so he has viable options to pass to when teams like the Hawks come around and sell out on keeping Randle contained. 
Needs: true Point guard, shot creator, shooting
Possible Offseason Targets: G Lonzo Ball, G Mike Conley, G Dennis Schroder

Check out our new podcast episode!
Got Hoops Podcast
A new up and coming basketball podcast by 4 dedicated NBA and basketball fans. It's for fans, by the fans.
Got Hoops Podcast (Ep. 17): Replace CP3 w/ 2017 MVP Westbrook? Trades? NBA DRAFT!
A lot of interesting topics in this week's podcast, starting off with the argument if the Suns would be in Finals if CP3 was replaced by 2017 MVP Westbrook and other takes.
Search Results placeholder
Must See
With days 1 and 2 of Free Agency in the books, it is common...

Time to give out some report card grades for each selection in the draft...

In the offseason, especially the last segment, there are often victims of the hype...