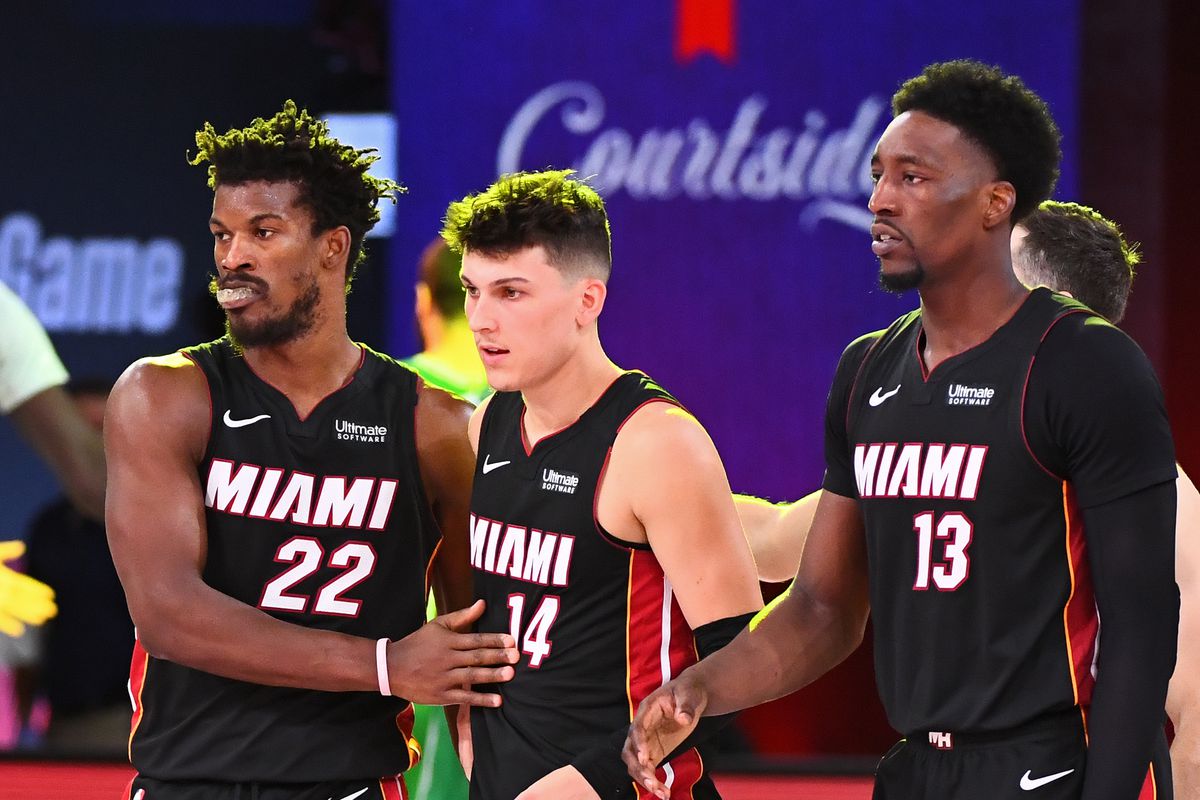 We are less than a month away from the return of the greatest soap opera in sports: the NBA. With it's imminent return comes the opportunity for me to make assumptions about the playoffs before ever seeing one of these teams play a regular season game.
Some teams like Boston and Toronto suffered some significant losses; however, teams like Brooklyn and Philly are looking to make waves after an offseason of improvements. Let's see who's primed to snag a playoff berth in the East in these way too early Eastern Conference playoff predictions.
Milwaukee Bucks – #1
Until the Bucks aren't #1, I'm just going to always assume they will be. If there's one thing coach Budenholzer can do, it's win in the regular season. I can't, however, say the same about the playoffs.
In all seriousness, the addition of Jrue Holiday is a big win for this team. Their defense is already suffocating for even the best offenses, and adding Holiday only bolsters that strength further.
Brooklyn Nets – #2
I mean… do I really have to explain this one?
They have Kevin Durant. And Kyrie Irving. And Steve Nash as a coach. With Mike D'Antoni as an assistant coach. And Amare Stoudemire as an assistant coach. And a great supporting cast. What further justification do you need?
Jarrett Allen is coming into his own as a defensive-oriented center. Spencer Dinwiddie is able to get you buckets either as a starter or off the bench. Don't be surprised to see them running him at the SG position this season.
They brought back Joe Harris and Landry Shamet, two floor spacers who can knock down threes effortlessly. This team is stacked with role players behind its two superstars. This team is an easy lock for homecourt advantage at the LEAST, and they can give the Bucks a run for their money at #1.
Boston Celtics – #3
Sure, they lost Gordon Hayward. But they brought in Tristan Thompson, who can either start or come off the bench and be a serviceable center. They drafted the best shooter in college basketball, they have Jeff Teague as a backup (an underrated acquisition in my opinion), and their young guys are blossoming each year.
Tatum is flirting with superstardom at this point, and the starting lineup of Kemba Walker/Marcus Smart/Jaylen Brown/Jayson Tatum/Tristan Thompson is a pretty solid starting five to me. I see them having no problem securing a top 4 seed.
Philadelphia 76ers – #4
Miami fans are going to kill me, I know. But Philly made some smart moves since being knocked out in the first round. Doc Rivers can make your team better in the regular season, despite being lackluster in the postseason. Daryl Morey has no fear of making win-now moves, and he proved that by acquiring Seth Curry.
On paper, this is a better team than they were last year. Simmons will be back, Tobias Harris has known chemistry in a Doc Rivers system, Dwight Howard can run the backup five spot, and they have a few exciting young players. This team can easily compete for a top seed in the East.
Miami Heat – #5
This isn't a knock on the Heat, but they're a playoff team, not a regular-season team. I don't think Miami could care less about being the #1 seed. They have their eye on one thing, and that's the Finals. If that means doing it as the 8th seed, then so be it.
But they largely retained last year's roster. They did lose Jae Crowder, who is an enforcer and stretch PF, but I still feel confident that they have the pieces they need to make another run at a title. Their youngsters are only getting better, with Tyler Herro and Duncan Robinson primed to play a bigger role. Nunn will most likely be healthy again after a bout with COVID, and they signed Dragic to a multi-year deal.
Toronto Raptors – #6
I'm sorry Raptors fans.
This team's time in the spotlight is unfortunately probably coming to a close. They suffered two major losses this offseason: Marc Gasol and Serge Ibaka. Ibaka was coming off a career year, and Gasol was an integral part of the team's offensive scheme. They managed to lure the GOAT Aaron Baynes to Toronto, but that doesn't make up for the loss of two of the most reliable big men in the league.
They're going to be relying on major minutes being given to a good amount of unproven players. I expect a retooling phase as the next step for the Raptors depending on how this season goes.
Indiana Pacers – #7
The Pacers are weird, man. I don't know how they manage to continuously make the playoffs, but on paper they don't look great. They obviously have Oladipo still and TJ Warren is coming off an incredible stretch in the bubble. Sabonis and Myles Turner are a solid frontcourt, and I guess they have a decent supporting cast.
They're going to be led by Nate Bjorkgren, who is fairly unproven in the league. He comes from the Toronto coaching tree, which is promising. The issue isn't that the Pacers got worse, it's more a result of everyone else just getting better.
Atlanta Hawks – #8
This team will basically have no defense. That won't stop them from dropping 140 points a night though. You're telling me a starting five of Trae Young, Bogdan Bogdanovic, Danilo Gallinari, John Collins, and Clint Capela won't be the best offensive team in the league?
Literally every player in the lineup, aside from Capela, is liable to go for 20+ on any given night. Trae Young is a terrific passer, and everyone on that team, aside from Capela can shoot.
Don't be surprised to see some experimenting with the lineups. This team has many different plug-and-play options now, and I'm sure we'll see frequent adjustment throughout the season.
Do you agree with my predictions? Let us know your way too early Eastern Conference playoff predictions!