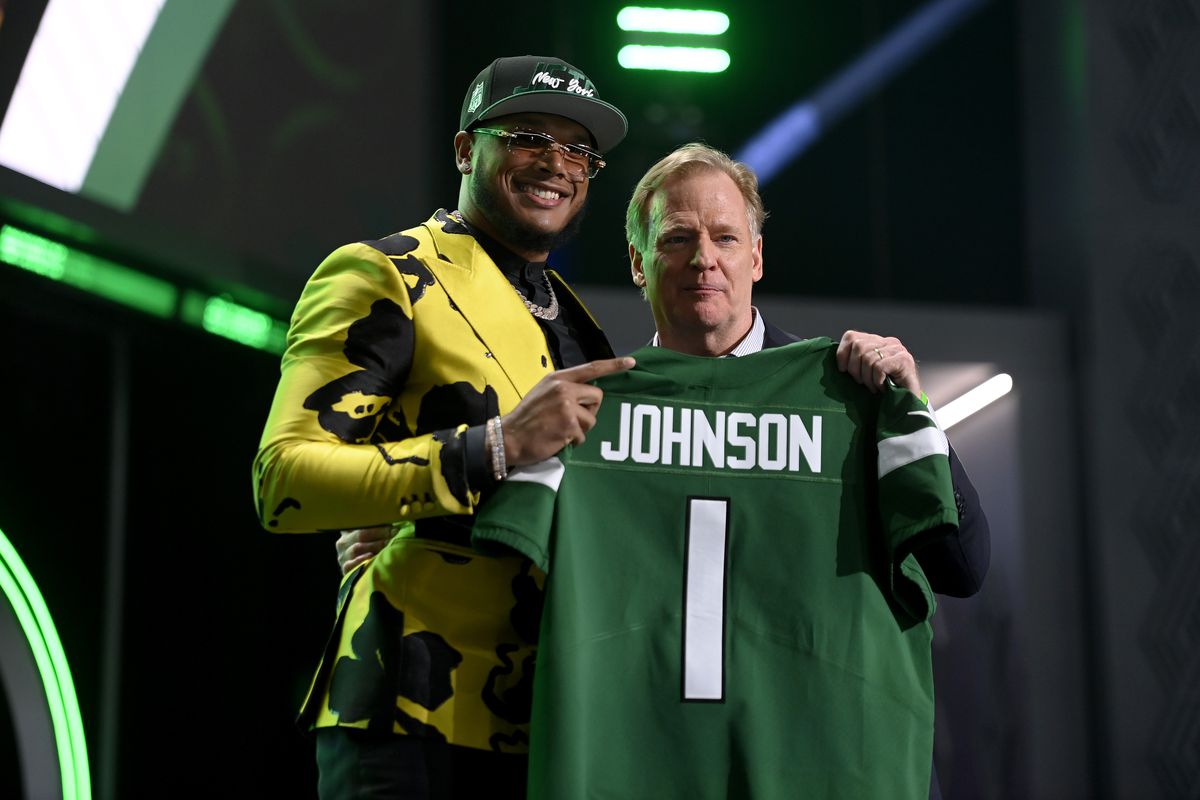 The 2022 NFL draft has concluded and it's time we start assessing some picks made by teams. There was a lot of surprises on draft night, for example, Malik Willis dropping to the 3rd round or Kyle Hamilton falling out of the top 10 picks… surprises that ended up being steals for teams. There will be a lot of players that we donLet's get into some of the top steals of the 2022 NFL draft…
Daxton Hill, S/CB, Cincinnati Bengals (Michigan)
Versatility. Daxton Hill is the definition of versatility. He has the ability get in the box and make a big tackle or play in the slot or deep zone and make a play on a ball. He's got speed that allows him to make up a lot of ground and length to disrupt passes. Although the Bengals have two really good safeties in Jessie Bates and Vonn Bell, their contracts are up after this year so getting Hill brings good long-term security and also allows them to run 3 safety looks.
With Hill's versatility, he could be used as a slot corner or a spy for the dual-threat quarterbacks that are in the AFC North in Deshaun Watson and of course Lamar Jackson. Hill was ranked a top 15 prospect by most draft evaluators and getting him at #31 is an absolute steal.
Jermaine Johnson II, DE, New York Jets (Florida State)
Jermaine Johnson can play all over the line, inside or outside, it doesn't matter. He's a complete defensive lineman that just finds ways to make plays. Johnson went from a potential top 5-10 pick to somehow falling to the Jets at #26. The craziest thing was that the Jets were trying to trade up after the 15th pick the whole time to draft Johnson and finally was able to do so with the #26 and Johnson still ended up being there.
He still needs to work on his run defense a little more, but he's an elite edge rusher that just finds ways to get to the quarterback. I still can't comprehend why he ended up dropping so low, but the Jets aren't complaining and they won't ever. Pairing him with Carl Lawson will provide the Jets with a very underrated pass-rushing duo, watch out rest of the league.
Nakobe Dean, LB, Philadelphia Eagles (Georgia)
The fact they were able to get a top 3 linebacker prospect in this year's draft in the 3rd round, just wow. Although there are some injury concerns with Dean, the Eagles can afford to allow him to heal up and get one of the best prospects in this draft. Dean doesn't have the best athletic profile, but he's extremely explosive and can make plays blitzing or even chasing runners and tackling them early.
Dean will end up being one of the biggest steals of this draft and all the teams that passed on him will regret it.
Desmond Ridder, QB, Atlanta Falcons (Cincinnati)
The Falcons were one of the biggest winners of the draft. Getting Desmond Ridder, who some considered the best quarterback in the draft in the 3rd? That's a steal. Ridder is accurate on short and intermediate throws and can make plays out of the pocket. Ridder has shown flashes to use his legs as well to extend plays. The Falcons currently have Marcus Mariota as their starter, but Ridder can overtake him early.
If he can show that he's improved his deep-ball accuracy and throwing, he might end up the starter very early. Mariota has been in this league for a while and we sort of know what he is. With Ridder, there's a lot of unknown, and if he can become a solid starter for the Falcons? We're looking at a potential Russell Wilson-type steal from the Falcons.

Must See
Around two years ago this time, I posted an article titled "5 players who...

On Monday, June 27th, Kyrie Irving decided to opt into his player option, also...

The draft is over and NBA summer league is about to kick off. Before...