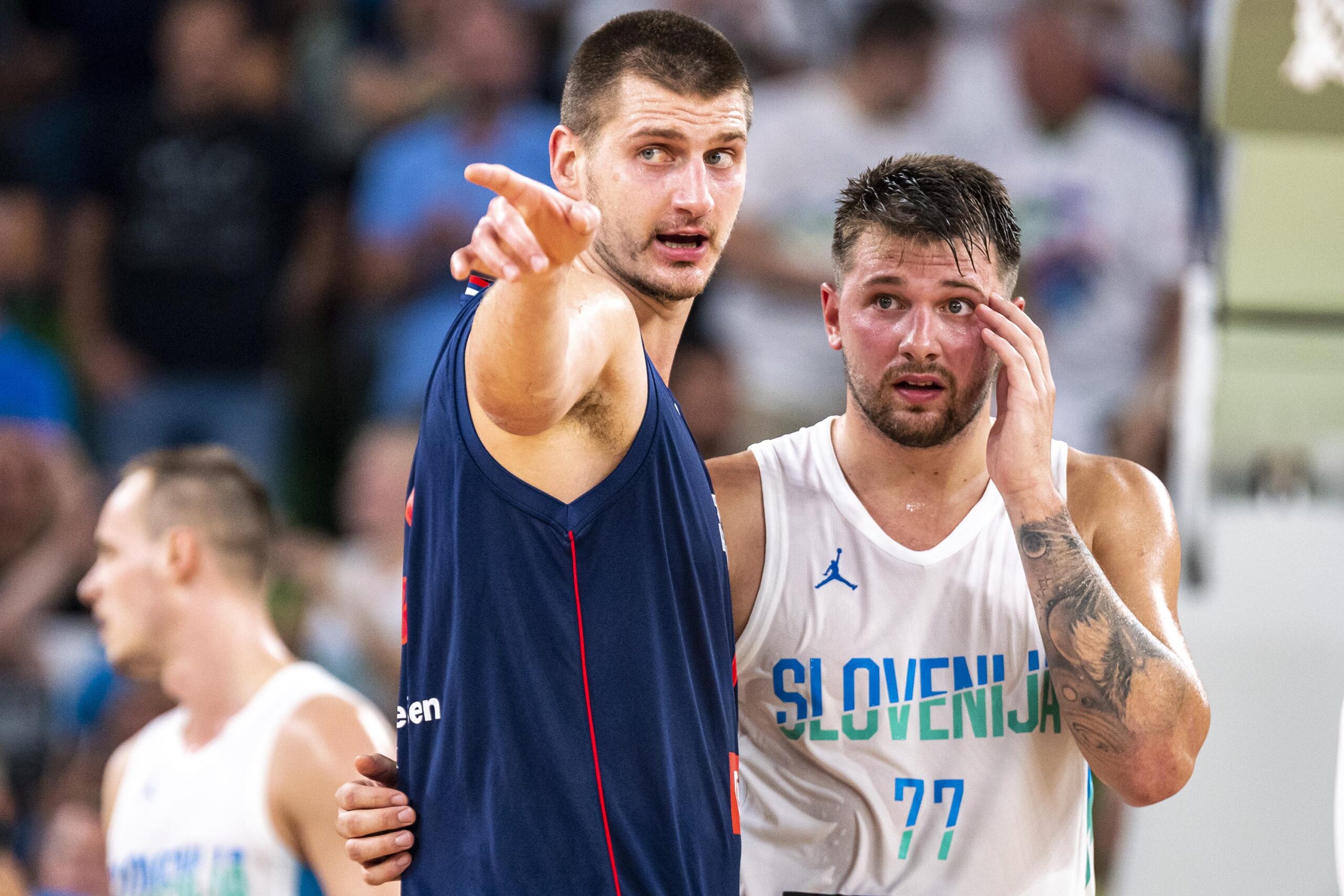 The end of the 2022-2023 NBA season was nothing short of peak basketball across the board. Not only were we pleasantly surprised with the Finals series, but also with the entirety of the playoffs overall. With this, there might have been a change in our top players in the league, and rightfully so. What might the current five BEST players be?
5. Luka Dončić
Even though he and the Dallas Mavericks had a tumultuous regular season end that made them miss the playoffs, Dončić had the best season of his NBA career so far. He has shown quick, constant improvement as a player, which makes us believe he has not even reached his FULL potential just yet. A pretty good omen for next season.
2023-2024 Stat Predictions: 32.9 PPG, 9.0 RPG, 8.1 APG
4. Stephen Curry
Arguably the best shooter in LEAGUE HISTORY, Curry does not seem to stop anytime soon, despite being in his 15th year in the NBA. The Golden State Warriors will still be very much alive in the Western Conference, mainly due to him being the primary offensive catalyst for them, improving in his playmaking and clutch performances.
2023-2024 Stat Predictions: 30.5 PPG, 6.6 RPG, 7.1 APG
3. Joel Embiid
The current regular season MVP had an extremely disappointing performance these playoffs, which directly impacted everyone's view of him. However, that does not connote he is not an excellent player who provides plenty of value for the 76ers, especially in the scoring department. He did deserve the MVP at the time, and we expect him to have a redemption season.
2023-2024 Stat Predictions: 33.3 PPG, 9,8 RPG, 5.1 APG
2. Giannis Antetokounmpo
Despite going through injury and having a subpar performance with the Milwaukee Bucks these playoffs, Giannis is still, without a doubt, deserving of this spot on the list. In terms of paint dominance, he is the most complete player in the league, both defensive and offensively. He is also quite consistent in every single aspect of his game.
2023-2024 Stat Predictions: 32.5 PPG, 12.0 RPG, 5.1 APG
1. Nikola Jokić
The reigning champion and Finals MVP, Jokic being the best player in the NBA is undeniable. Especially on the offensive side, Jokić's skillset and production are the most versatile, making him unmatchable in that area. He already has a strong case as the Nuggets' best player in FRANCHISE HISTORY.
2023-2024 Stat Predictions: 24.1 PPG, 12.1 RPG, 10.2 APG
Many other players could have easily entered this list, particularly after this postseason. However, these five extraordinary, talented players have earned their place on this list, which leaves us quite hopeful for the future of the NBA.
Text Sources: nba.com, basketball-reference.com