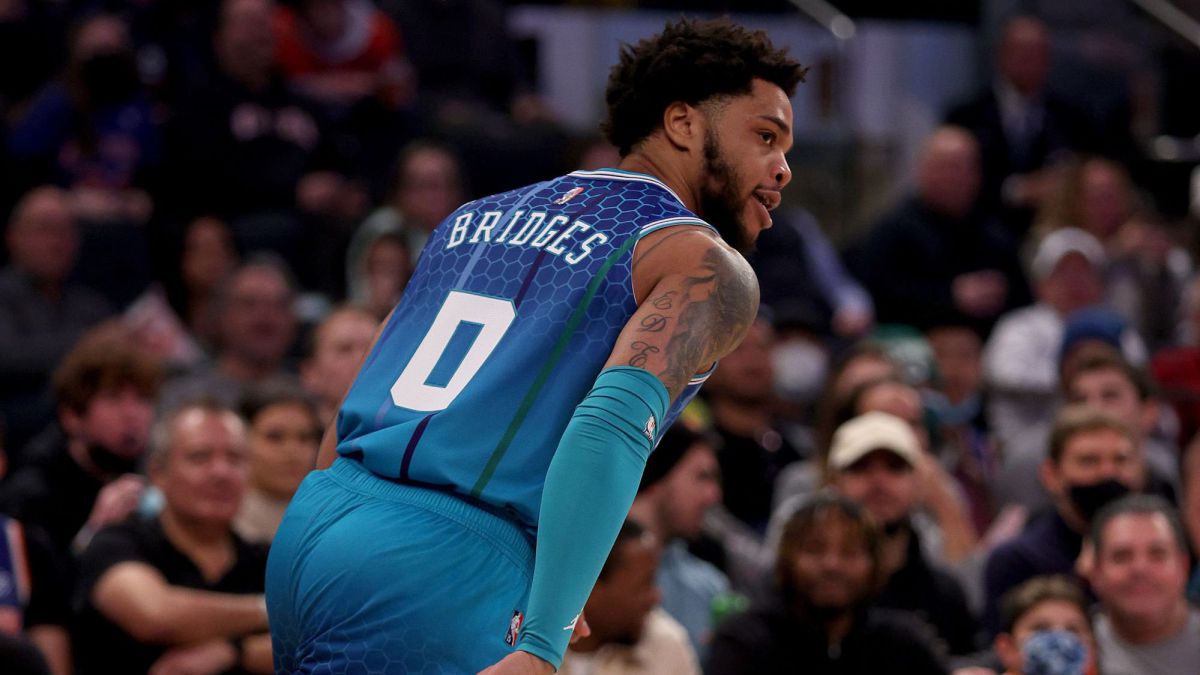 Regardless of our initial expectations, the NBA is always full of surprises. Whether we like it or not, it has become an intrinsic part of the game, and most fans are here for it. Watching new players thrive and beat all odds is pretty satisfying. Who might this year's surprises be?
4. Jordan Poole
Despite being in the league for only three years, Jordan Poole's capabilities were easily identifiable, even from his first season. However, there was something that prevented him from achieving his full potential, which was team confidence. Ever since the Golden State Warriors allowed him to be in the starting lineup, both his self-confidence and performance boost were significant. Compared with last season, his points per game improved by 40%, rebounds by 66%, and assists by 76%.
3. Desmond Bane
Desmond Bane is already a crucial element of the Memphis Grizzlies, which is astonishing for a sophomore player! Only a few have accomplished that at such a young age. His progress is mainly due to the opportunities granted by his team, such as playing more minutes and making the most of offensive chances, primarily jump shots and dunks. In comparison to last year, his points per game almost doubled (17.7), and so did his steals (1.1). There was also a notable improvement in his rebounds and assists, with 4.4 and 2.4, respectively.
2. Miles Bridges
Alongside LaMelo Ball and Terry Rozier, Miles Bridges is helping the Charlotte Hornets compete for a playoff spot. Similarly, there was a massive performance improvement in his game. His explosive, versatile style increased exponentially on both sides of the court while maintaining efficiency. Therefore, his stats reflect the advancement of his game. There was a tremendous jump from last season, with 20 points, 7.3 assists, and 3.6 rebounds per game.
1. Ja Morant
Ja Morant always seems to have a trick up his sleeve. Whether it is due to his remarkable athleticism, unique playmaking, or exceptional vertical jump, he draws the attention of both fans and rivals every time. Already being the franchise player of the Memphis Grizzlies, he is known for constantly exceeding expectations, especially when it comes to offensive techniques. Leading his team at the third spot on their conference with 24.4 points, 5.7 rebounds, and 6.7 assists per game, he can quite possibly win this year's Most Improved Player (and rightfully so).
Witnessing these players evolve has been exhilarating. Not only do they bring a refreshing touch to the table, but they are also a good omen for the future of the league. It will be interesting to see what this new generation of players has in store. Considering what we have seen already, it is a foregone conclusion they will not disappoint.
Sources: ww.espn.com, www.basketball-reference.com, www.nba.com

Must See
The NBA regular season has been over for some time and we got our...

The NBA draft order is finally set. I refuse to do mock draft's all...

With the 2021-2022 NBA season coming to a close, let's rank the 4 remaining...