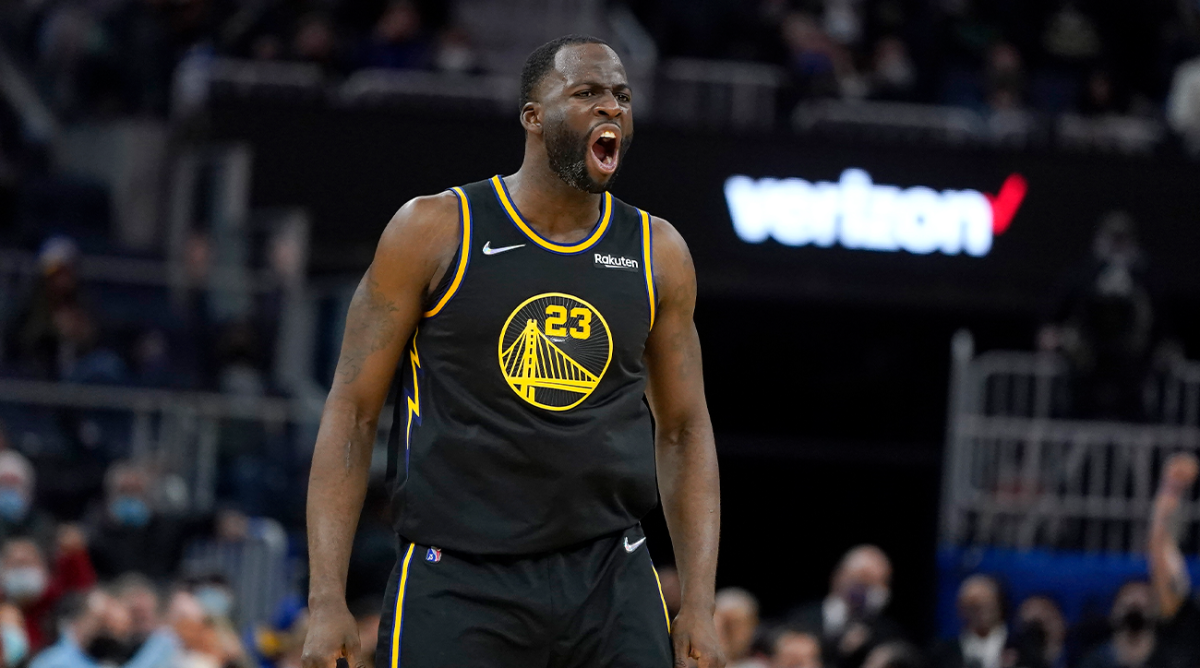 If I were to tell you that on an NBA team, a player who doesn't average the most points, make the most headlines, tally the most all-star votes, or drafted as a lottery choice for the organization, would be arguably the most important player within a dynasty type franchise the past 10 years: you would probably think I'm being untruthful. Draymond Green has been a shape shifter for the Golden State Warriors organization.
Vocal, boisterous, intelligent, firm, and prodding; Respectably boasting one of the most decorated winning careers in NBA history. His presence in the locker room ruffles feathers, motivates, and inspires the collective. Draymond has an unrelenting passion and love for winning and he's performed at high levels in big moments For the Warriors.
Since being drafted by the Warriors and not getting much playing time during his first two years,he's rebranded himself in the league as a max player, a phantom ranger, and one of the more versatile names in the association. The brand of basketball Green symbolizes is that of Bill Russell, Dennis Rodman, and Scottie Pippen. Defending, blocking shots, and inspiring teammates physically and verbally to compete at their highest level.
Lots of what Green does or contributes does not come up on the stat sheet, nonetheless, his approach as a competitor rubs off on even his most accomplished teammates. Basketball purists observe with a keen eye the way he screens, pushes the pace, throws chest and lob passes with a high degree of fundamental skill and the very core of what makes Golden State offensively what they've been the past decade he embodies.
In 2017, the Golden State Warriors ended the regular season with a 73-9 record, the best regular season record ever and many would assume that if Draymond wasn't suspended for game 5 of the finals that year that they would have gone on to 3 peat as former dynasty teams like the 90s Bulls and the early 2000 Lakers. Draymond an outright alpha male and star in his own right suggested recently that without him Steph Curry would not be as successful And vice versa.
Choice words that would raise the eyebrows of many but very forthright for a player that's been a major factor on every recent playoff push this team has had in recent years. A do-all player for the Warriors and they've valued the 3 time all-star with an almost 26 million dollar yearly contract Thru 2023. He isn't the most talented stud on the roster, and he doesn't even boast a 10ppg career average but he's been as influential to the success of this organization the past decade as front office personnel. His leadership is poignant, direct, stern, and jovial all in one breath.
This year the Warriors are back atop the mountain and boasted a league-best 30-9 record before last week dropping 3 of their last 4 games with Green being out all 4 games. A stark contributor, a hybrid, and an esteemed impact player is what Draymond really is.