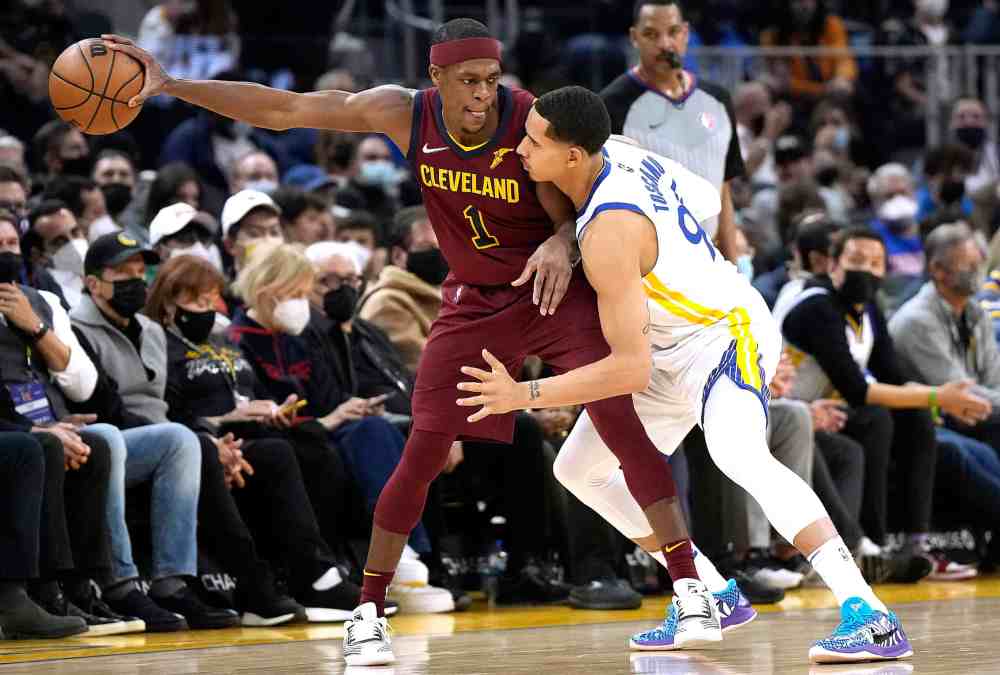 The NBA season is in full swing, and teams have already begun to switch things up in their rosters. With the trade deadline coming in February the NBA is starting to look a little different.
The first trade made this season was on January 3rd. Rajon Rondo was traded from the Los Angeles Lakers to the Cleveland Cavaliers. In exchange for Rondo, the Cavaliers traded away Denzel Valentine. Valentine was immediately cut and is now with the Boston Celtics' G-League affiliate, the Maine Celtics.
Rondo's first few games with the Cavaliers were solid, averaging around 10 points, four rebounds, and just under five assists. Lately, Rondo has been sidelined with some hamstring issues. With Collin Sexton and Ricky Rubio being sidelined for the remainder of the season, Cleveland wanted to bring in more depth to their guard spot. Rajon Rondo will be a great addition to the Cavaliers' roster once he's healthy again.
On January 13th, the New York Knicks traded Kevin Knox and a protected first-round pick to the Atlanta Hawks. In return, the Hawks traded away Cam Reddish, Solomon Hill, and a 2025 2nd-round pick.
Cam Reddish was drafted by the Hawks in 2019 and was expected to be a solid player. Those expectations were not met. There have been glimpses of high-caliber basketball from Reddish, but it was a rare sight. The same can be said for Kevin Knox. Drafted in 2018 by the Knicks, Knox never played at the level he was supposedly going to play at. So far, Knox has been playing the same in his new Hawks jersey. Cam Reddish will play his first game as a Knick today when New York hosts the Los Angeles Clippers. As of now, it is hard to tell who won this trade but, it will be exciting to watch these two players in their new homes.
The most recent and probably the most interesting trade of the 2022 NBA season was a three-team trade involving the Boston Celtics, Denver Nuggets, and San Antonio Spurs. In this trade, the Celtics received former Nuggets Bol Bol and P.J. Dozier. The Spurs received former Celtic Juancho Hernangomez, a future 2nd-round pick, and cash considerations. Lastly, the Nuggets received former Spur Bryn Forbes.
Many agree that the winner of this trade was Denver. The Nuggets have had difficulty filling the team out around reigning MVP Nikola Jokic. With Jamal Murray and Michael Porter Jr. being sidelined, Jokic has had to put the team on his back. Adding a sharpshooter like Bryn Forbes will hopefully take some of the weight off of Jokic.
The Celtics traded for two injured players. Earlier this season, P.J. Dozier was injured, and it was announced that he would be missing the rest of the season. Before this trade, Bol Bol was going to be sent to Detroit, but that trade was voided because Bol had injured his foot and decided he wanted to get surgery. Bol is expected to miss at least eight weeks. Hopefully, he will recover and finally get his chance to prove himself to the league.
The Spurs traded away a player that can shoot the lights out who also happens to be a reigning NBA champion in Bryn Forbes. In return, they got Juancho Hernangomez. Hernangomez started his career in Denver. He was a solid backup at the small forward spot but got traded to Minnesota midway through the 2020 season. From there, his production went downhill. Juancho signed with Boston this past offseason and continued his lackluster play. Maybe this new change of scenery will be what he needs to get back to where he was as a player back in Denver. This trade will also give the Spurs a better oppurunity to play younger players like Josh Primo.

Must See
The NBA regular season has been over for some time and we got our...

The NBA draft order is finally set. I refuse to do mock draft's all...

With the 2021-2022 NBA season coming to a close, let's rank the 4 remaining...