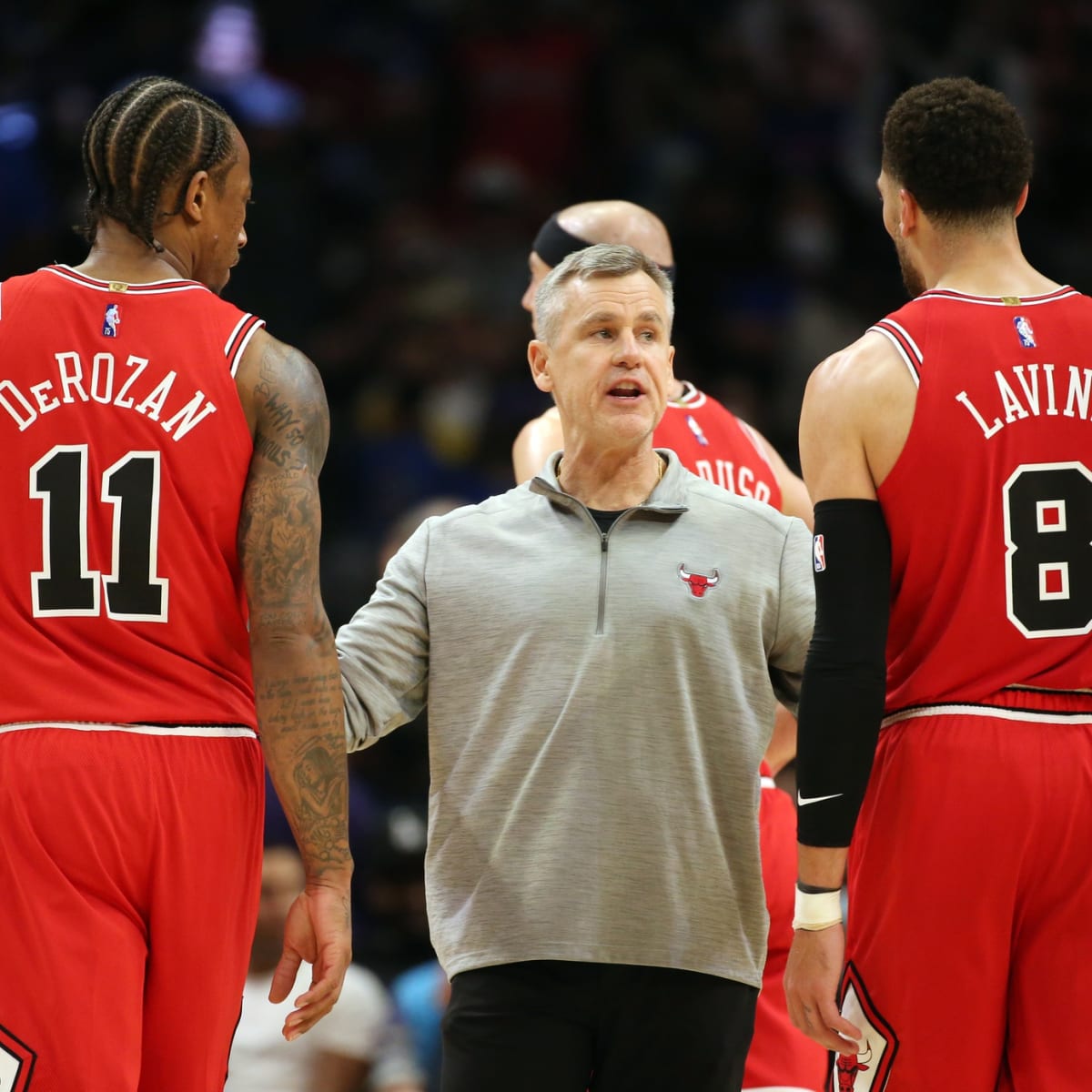 It is power ranking time! We gathered six writers from the website (Cole Huff, Aidan Baller, Sheikh Uddin, Darian Thomas, Abraham Chao, and Joey Barrett) and had each vote on how the would power rank each team 1-30. Below is the averaged list of the five writers. For each team we also included what was the highest that team was voted amongst our writers, what the lowest they were voted amongst our writers and what they were last month (we missed last month so the latest ranking is from early December). The rankings were done on 1/12 and also the descriptions on these teams were mostly written on some point in the past four days so information is only as accurate as where the league was when it was written.
30. Orlando Magic
Highest Rank: 29
Lowest Rank: 30
Last Month's Rank: 29
If there was a team I feel bad for, it would be the Orlando Magic. They are a fun team. I love the roster they have put together even though they are missing one of their best players in Jonathan Isaac. Cole Anthony when healthy has been nothing but a bucket and Franz Wanger is definitely one of the best players from this recent draft. Similar to the Bucks but in an opposite way, I wouldn't worry about where the Magic land in the power rankings because of the teams in the bottom, they have the most talent in my opinion. The Houston Rockets aren't too far behind but the Magic just have a lot of talent and could possibly get more if they are looking to make some trades before the deadline.
-Darian Thomas
29. Detroit Pistons
Highest Rank: 28
Lowest Rank: 30
Last Month's Rank: 28
Cade Cunningham. Already the youngster is the face of this team and IS the franchise. The future of the Pistons organization will be all about building around their 6'7 point guard. If the Pistons can get a top 3 pick this offseason and use their cap space wisely (Ayton rumors) then the Pistons will be among the teams with the best futures. (Imagine a Cade, Banchero, and Ayton team, sheeesh).
-Joey Barrett
28. Houston Rockets
Highest Rank: 27
Lowest Rank: 30
Last Month's Rank: 30
The Rockets have had their fair share of on-court issues, evidenced by the League's worst defensive rating and the worst point differential in the Western Conference. Their rebuild is also seeming to struggle, as recently Kevin Porter Jr. and Christian Wood both were suspended for one game for "conduct detrimental to the team", following a disagreement at halftime during a game against the Denver Nuggets. The Rockets are desperate for someone to build their team around they just need someone to step up.
-Aidan Baller
27. Oklahoma City Thunder
Highest Rank: 25
Lowest Rank: 28
Last Month's Rank: 25
Coming in at 27, we have the Oklahoma City Thunder. This is a team that has a promising future, and a lot of good young players. SGA is continuing to bloom into a star in the league and guys like Lu Dort are great young pieces for the Thunder to build around moving forward. This year has been rough for the Thunder as their sitting at a 14-28 record, but that will solidify their spot in the lottery for next years draft.
-Abraham Chao
26. Portland Trail Blazers
Highest Rank: 23
Lowest Rank: 27
Last Month's Rank: 14
The Trail Blazers have terribly underachieved this year and need to make a decision as soon as possible for their future. If you want to keep Damian Lillard, trade away some other pieces and get him another star other than CJ McCollum. They really make no sense at all right now, but Anfernee Simons has looked really good so there's that.
-Sheikh Uddin
25. New Orleans Pelicans
Highest Rank: 23
Lowest Rank: 27
Last Month's Rank: 27
The 10 seed in the West is up for grabs. Nobody can really seem to hang on to it. I would not be shocked if the Pelicans snuck into the playoff picture as they are currently only 2 games back from the Trail Blazers. The return of Zion Williamson is still up in the air, but I wouldn't count on it. However, if he did come back, I think the Pelicans could make things interesting in the West. Ingram is doing his best to keep New Orleans within striking distance, but it might not be enough unless he gets some help, more specifically Zion.
-Cole Huff
24. Indiana Pacers
Highest Rank: 24
Lowest Rank: 26
Last Month's Rank: 23
The only exciting thing for Pacers fans right now is the return of Lance Stephenson. He has been a very nice addition to a struggling Indiana squad. I think the Pacers have a lot of potential, but none of their players are performing how they are supposed to be. On paper I would say no doubt this team is at least in the play-in but their performance on the court has not been enough to get them there. Rumors are floating around about Sabonis wanting out of Indiana. Who can blame him? Something needs to be fixed quickly if this team wants a shot at the playoffs. Otherwise, Indiana should just hope for a good draft pick.
-Cole Huff
23. Sacramento Kings
Highest Rank: 22
Lowest Rank: 24
Last Month's Rank: 24
Poor fans. Sorry guys but you're gonna continue your playoff drought and make it 16 straight years that you miss the playoffs. This team is going to be extremely intersting at the trade deadline because if they were smart (they are not) they would be sellers and aquire assets but because of the pressure of the playoff drought they will probably end up as buyers (Kings make another wrong choice, surprise). But atleast you guys have Haliburton (DON'T TRADE HIM).
-Joey Barrett
22. San Antonio Spurs
Highest Rank: 12
Lowest Rank: 24
Last Month's Rank: 26
Rumors have come out of Sacramento that they may potentially trade away either De'Aaron Fox or Tyrese Halliburton and honestly they should just get on with it. I honestly wouldn't hate the idea of trading away Fox for Ben Simmons, something to watch. The Kings owners apprently hate the idea of missing the playoffs for the 16th consecutive season so they may be surprising buyers at the deadline.
-Sheikh Uddin
21. New York Knicks
Highest Rank: 18
Lowest Rank: 21
Last Month's Rank: 15
After the Knicks made several offseason moves to acquire Evan Fournier and Kemba Walker, among others. They were hopeful to compete for a playoff spot following their success last year. They currently sit on the outside looking in and have underperformed on both ends of the floor. Recently they seem to be playing better but the season is full of ups and downs and the Knicks need an up.
-Aidan Baller
20. Atlanta Hawks
Highest Rank: 17
Lowest Rank: 21
Last Month's Rank: 12
Offensive juggernaut, defensive liabilty. Am I describing Trae Young or the Atlanta Hawks? Yes is the answer. The Hawks can put up 120 points with ease but that tends to be a problem when you let the other team score 130. Trading Cam Reddish seems to be the first of many moves the Hawks will make before the deadline (Ben Simmons??). This is a good thing because how the roster is constructed currently, it will not get them back to the Eastern Conference Finals.
-Joey Barrett
19. Boston Celtics
Highest Rank: 15
Lowest Rank: 22
Last Month's Rank: 17
One night it's Jaylen Brown and another night it's Jayson Tatum. That basically sums up the Boston Celtics. They are just unable to put it together on the same night. Their two stars have great games but not too many times on the same night. I am not a General Manager but changes need to made and soon. Changes are necessary if this team wants to start winning like they used to earlier in Tatum and Browns career.. The Celtics are7-3 in their last ten games to go along with their 23-22 record for the season. That record sums up the Celtics season. You never know what you are going to get from this team.
-Darian Thomas
18. Washington Wizards
Highest Rank: 15
Lowest Rank: 22
Last Month's Rank: 8
What happened? This team showed so much promise at the beginning of the season even with Bradley Beal not having the best start along with Spencer Dinwiddie. Now, Bradley Beal can't stay available and Kyle Kuzma is looking like the best player on the team. This team has not been able to put it together because they struggle to have a consistent lineup but every team is facing that right now. Hopefully they can put it together but it looks like it would be best to finally start to look to blow up this team.
-Darian Thomas
17. Minnesota Timberwolves
Highest Rank: 14
Lowest Rank: 20
Last Month's Rank: 20
If I were a Timberwolves fan (thank god I'm not, sorry guys) I would be happy and rooting for a playoff berth this season but more excited for my teams future. Yes it would be fun to win in the play in tournament and qualify for the playoffs but in all likelihood that would result in a butt whooping at the hands of the Suns or Warriors. With that being said the Timberwolves future after this season is incredibly bright with Towns, Edwards, and many assets to make the team better.
-Joey Barrett
16. Toronto Raptors
Highest Rank: 14
Lowest Rank: 19
Last Month's Rank: 22
The Raptors have far exceeded most analyst's preseason expectations. As most assumed they would perform similarly to last season. They are currently 8th place in the Eastern Conference, led by All-Star the breakout play of probable Eastern Conference all-star Fred VanVleet. The Raptors look like a fierce team right now but do they have the stamina to continue what they are doing?
-Aidan Baller
15. Los Angeles Clippers
Highest Rank: 14
Lowest Rank: 20
Last Month's Rank: 11
At 15 we have the Los Angeles Clippers. Due to the unfortunate injuries of Paul George and Kawhi Leonard, the Clippers don't have any particular star player to put out on the floor, making it hard for us to place them any higher. The Clippers are the 9th seed in the West and hope to keep their playoff hopes alive.
-Abraham Chao
14. Charlotte Hornets
Highest Rank: 12
Lowest Rank: 16
Last Month's Rank: 10
The Hornets are sitting 4 games above .500 and at the 7th seed in the East right now. They've looked really good at times and then lost some really questionable games vs like versus the Trail Blazers. Charlotte is in a rebuild but now find themselves as a potential playoff team so it will be very interesting how they approach this trade deadline.
-Sheikh Uddin
13. Denver Nuggets
Highest Rank: 12
Lowest Rank: 15
Last Month's Rank:
The Nuggets have been on Jokic's back for practically the entire season. Jokic is playing himself into the MVP conversation for the second straight season. If you watch this guy play, you'll quickly see why. So, whenever Jokic comes off the court, Denver declines. There is no support for Jokic right now and it's causing the Nuggets to be a .500 team. When this team is healthy, they are easily top 5 in the West but in their current state I'm not sure if they will avoid the play-in. Nuggets fans are hoping for Jamal Murray to return back soon because Jokic needs the help. He's expected to be back around March-April but only if the Nuggets are in serious playoff contention.
-Cole Huff
12. Los Angeles Lakers
Highest Rank: 8
Lowest Rank: 18
Last Month's Rank: 16
When the Lakers traded Russell Westbrook, everyone immediately claimed that LA were favorites to win the title (besides New York residents). Now, fans are blaming Westbrook for the Lakers' struggles. Russ is definitely having one of, if not the, worst season of his career. It's frustrating to see what once was a top player in the league become the reason for his team's downfall. On the bright side, Lebron is playing at MVP-caliber level. He continues to make his case for the GOAT. If Westbrook can just get up to playing decent basketball, the Lakers will certainly be contenders again.
-Cole Huff
11. Dallas Mavericks
Highest Rank: 8
Lowest Rank: 10
Last Month's Rank: 9
The Mavericks are only going to be as good as Luka can carry them to be. Although Porzingis has looked good this year, I still think they need to make a move for a star to run the floor with Luka. Them being on a 6 game win streak is good though, they're definitely on an upward trend right now. Expect changes in Dallas soon and if not the deadline then definetly this summer.
-Sheikh Uddin
10. Cleveland Cavaliers
Highest Rank: 6
Lowest Rank: 11
Last Month's Rank: 21
Coming in at 10, we have the Cleveland Cavaliers. The Cavs have been one of the most surprising teams this year. With the addition of Evan Mobley, the Cavs have been one of the most fun and exciting young teams to watch. Currently, they are the 5th seed in the East and hope to ride their hot streak into the playoffs.
-Abraham Chao
9. Philadelphia 76ers
Highest Rank: 8
Lowest Rank: 20
Last Month's Rank: 13
The 76ers come in the Power Rankings at 9th, holding a record of 25-18 and have recently been very hot. As the trade deadline nears, rumors of potential suitors for Ben Simmons are heating up. Philadelphia is hoping for a notable package in return for their troubled point guard that will help them make a strong push in the final half of the season.
-Aidan Baller
8. Miami Heat
Highest Rank: 4
Lowest Rank: 7
Last Month's Rank: 5
The Heat have are an underated team and in my opinion the darkhouse to win the Eastern Conference. Health and durability is a skill but when the Heat are completely healthy they are an extremely good team. Come playoff time a roster with Jimmy Butler, Kyle Lowry, Bam Adebayo, and Tyler Herro will have a chance to beat anyone in a playoff series.
-Joey Barrett
7. Memphis Grizzlies
Highest Rank: 6
Lowest Rank: 8
Last Month's Rank: 19
The Memphis Grizzlies are on an 11-game win streak! (*edit* were on a 11 game win streak, thanks Dallas). They are actively creating the blueprint on how to rebuild a team. One thing they can't teach though is being able to draft a player like Ja Morant. Morant is averaging 26.7 points, 6.7 assists, and 6.4 rebounds in his last 10 games and has played himself into being an All Star starter so far according to the Fan Vote. He is also shooting 50% from the field and 38% from three. The Grizzlies are firing on all cylinders right now and during their win streak they are top 3 in both offense and defense. The craziest part about this season for the Grizzlies is that technically they are still smack dab in the middle of a rebuild but that's what happens when you build culture in an organization. Grizzlies are going to be a fun team to watch not only this season but for the many years ahead of us.
-Darian Thomas
6. Milwaukee Bucks
Highest Rank: 4
Lowest Rank: 7
Last Month's Rank: 7
The Milwaukee Bucks had a tough stretch against the Charlotte Hornets losing a back to back in Charlotte. Giannis of course did Giannis things but the rest of the team didn't look so good on offense or on defense but that should not change how view the Bucks. Thursday proved just that. The Bucks came back with vengeance when playing the Warriors and winning 118-99. Scoring 118 against the Warriors is impressive even with the team missing Draymond Green to injury. The Bucks are going to go up and down power rankings all year but we know that when the team is healthy, they can easily be the best team in the league. Throughout the season, I wouldn't put too much thought into where the Bucks are in rankings if I were a Bucks fan.
– Darian Thomas
5. Brooklyn Nets
Highest Rank: 3
Lowest Rank: 6
Last Month's Rank: 3
A team that now has Kevin Durant, James Harden, and Kyrie Irving on paper would have to be the best team in the league right? Well what you wouldn't know is the rest of the roster is bleak with talent and the team is extremely top heavy. The Nets have all the talent to win the title but the seem to need to mesh better in order for them to truly reach their potential.
*Edit* Kevin Durant is out for four to six weeks with a knee injury so we will see if this Brooklyn team has any substance on their roster outside of their biggest stars.
-Joey Barrett
4. Utah Jazz
Highest Rank: 3
Lowest Rank: 5
Last Month's Rank: 6
The Jazz have held one of the tops records in the Western Conference for almost the entire season. They seem to have dropped off a little bit, especially considering they are now having players enter the League's COVID health and safety protocols. While they have still played well, their defense has taken a few steps back without defensive anchor and three-time Defensive Player of the Year Rudy Gobert.
-Aidan Baller
3. Chicago Bulls
Highest Rank: 2
Lowest Rank: 7
Last Month's Rank: 4
Coming in at #3, we have the Chicago Bulls. The Chicago Bulls have been one of the most surprising teams in the NBA this season. Analysts were not sure how DeRozan and Ball would mesh with the rest of the team, but they turned out to be dream acquisitions for the club. The Bulls are currently the 1 seed in the East and continue to prove doubters wrong.
-Abraham Chao
2. Golden State Warriors
Highest Rank: 1
Lowest Rank: 3
Last Month's Rank: 1
Klay is back and the Warriors seem to still be unstoppable like they were before he got injured. Although Curry struggled in December, players like Andrew Wiggins have stepped up offensively and looked really good. Don't be surprised if Wiggins makes the All-Star team. The Warriors hit a rough patch by getting killed by the Bucks but responded the next night by beating the Bulls and proving they are still elite.
-Sheikh Uddin
1. Phoenix Suns
Highest Rank: 1
Lowest Rank: 2
Last Month's Rank: 2
There is a new #1 in town. The best record in the NBA is enough to give Phoenix the #1 spot in our power rankings. The Suns roster is extremely underrated. There are plenty of bench players on this team that would make perfect starters for most other teams. Pair this with one of the best coaches in the league, and you have a very hard to beat Phoenix squad. We are halfway through the season, and the Suns have consistently been one of the best teams in the league. It will be difficult to fend off an almost fully healthy Warriors team, but if the Suns' Big 3 perform how they are suppose to, I don't see them falling below #1.
-Cole Huff