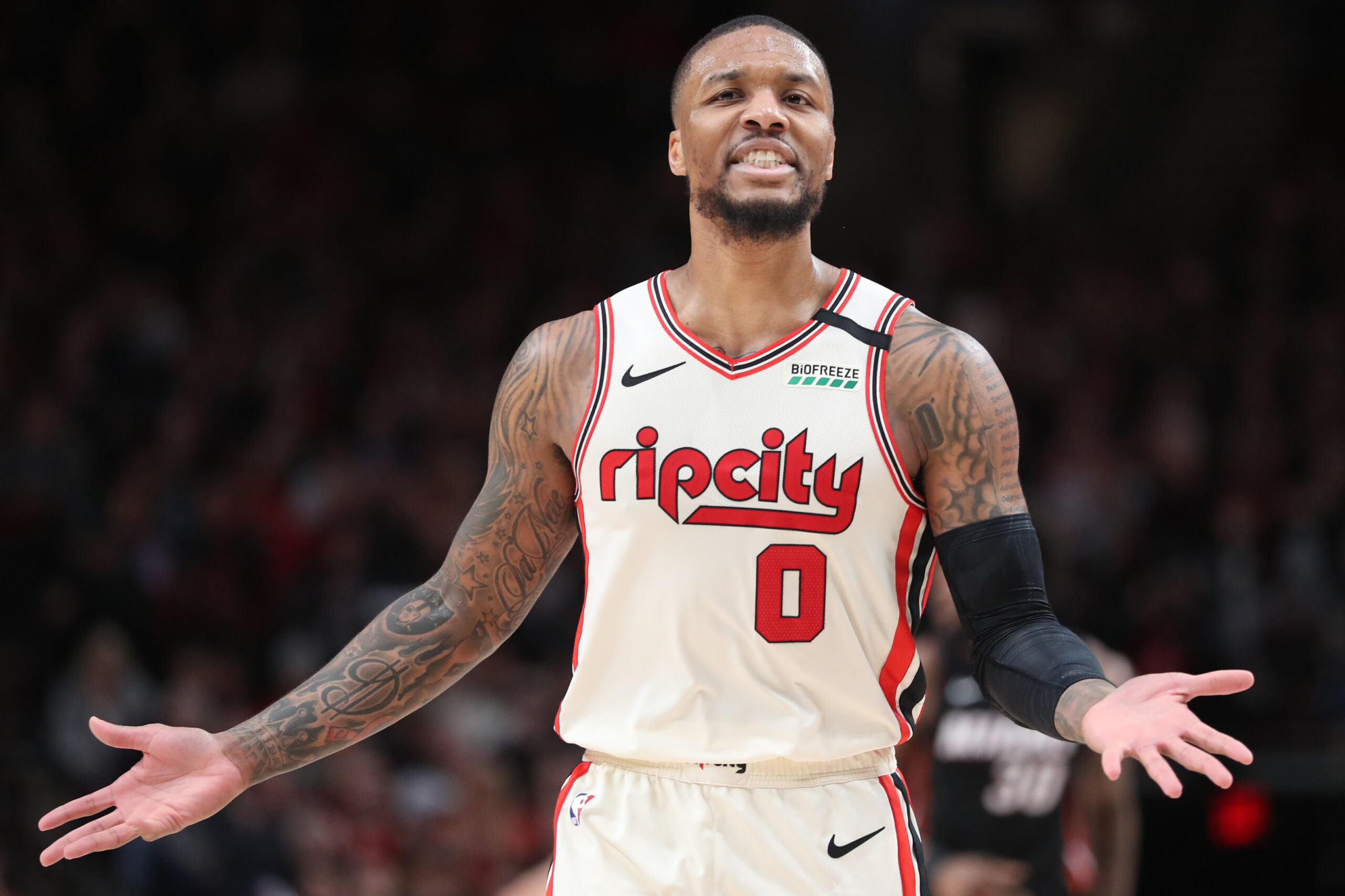 There's been a lot of talk about Damian Lillard potentially getting traded, let's get into some trades we could maybe see…
Boston Celtics
Celtics get: Damian Lillard
Trail Blazers get: Jaylen Brown, Robert Williams III, Romeo Langford, and Future 1st round pick
The Celtics could use Damian Lillard who would become their primary scorer immediately. Although Jaylen Brown has proven to be a great 2-way player in this league, him and Tatum have been unable to go farther than the Conference Finals in the East. Damian Lillard is one of the greatest players in the league right now and would create one of the best duos in the league instantly with Jayson Tatum. Tatum is more than capable himself of being a primary scorer, but having another consistent primary scorer like Lillard could do wonders for Tatum.
A duo of Damian Lillard and Tatum would create serious problems in the Eastern Conference and could easily propel the Celtics to being a top 3 seed in the Eastern Conference.
Dallas Mavericks
Mavericks get: Damian Lillard
Trail Blazers get: Kristaps Porzingis, Jalen Brunson, 3 Future 1sts, and 2 pick swaps.
The Mavericks desperately need to get Luka Doncic some help and the best help you can get him would be another facilitator and consistent scorer. That would be Damian Lillard. Damian Lillard and Luka Doncic would arguably be the best duo in the league and would be a duo to be seriously afraid of. Porzingis has been terrible for the Mavericks and needs a change of scenario. The main incentive for the Trail Blazers in this deal is the future picks and Jalen Brunson.
If the Mavericks are serious about getting Luka Doncic some help, they need to do everything in their power to do so. Luka has no help around him currently and the Mavericks need to utilize his youth and ability as much as they can. If they can somehow pull off a deal for Damian Lillard, the rest of the league needs to watch out.
Philadelphia 76ers
76ers get: Damian Lillard & Nassir Little
Trail Blazers get: Ben Simmons, Matisse Thybulle, Shake Milton, and 2 future 1st round picks.
Even though the 76ers aren't willing to trade Ben Simmons per report, they need to look into it if it means getting Damian Lillard. In this trade, the 76ers get Damian Lillard to pair with Joel Embiid. Pairing Embiid with a player that can consistently score for the first time in his career should be #1 priority for the 76ers front office. The 76ers thought they had a consistent scorer in Tobias Harris, but that hasn't been the case. He's been inconsistent at best and seems to have disappeared when it matters in the playoffs.
No offense to Seth Curry, but he cannot be the 2nd best player on a championship team and he was this postseason for the 76ers. Even though trading for Damian Lillard will mean trading away a ton of big assets, getting Lillard would be an excellent get.

Check out our new podcast episode!
Got Hoops Podcast
A new up and coming basketball podcast by 4 dedicated NBA and basketball fans. It's for fans, by the fans.
Got Hoops Podcast (Ep. 18) : Lakers Retirement Home? Bulls new Big 3? Best moves of FA!
In our newest episode we talk about the Lakers potentially being a retirement home, the Bulls new Big 3, and the best moves of FA so far!
Search Results placeholder
Must See
With days 1 and 2 of Free Agency in the books, it is common...

Time to give out some report card grades for each selection in the draft...

In the offseason, especially the last segment, there are often victims of the hype...