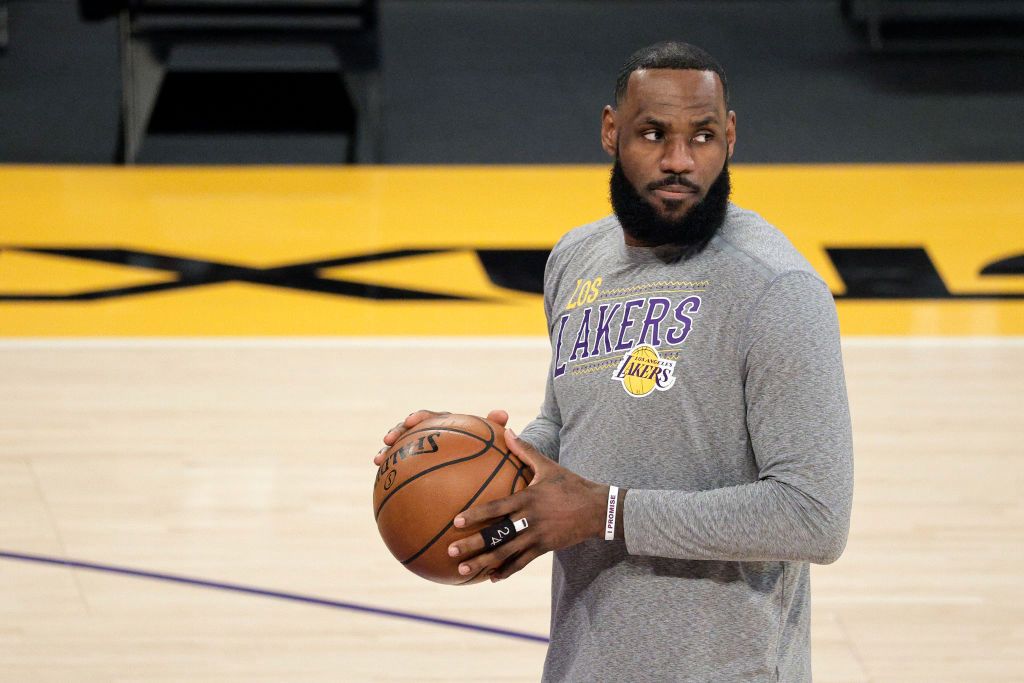 The Los Angeles Lakers are in a tough but not so tough spot. Injuries really hurt them this season because their two best players went down. Both LeBron James and Anthony Davis were down for an extended amount of time and Anthony Davis was reinjured in the playoffs. In the playoffs series against the Suns, not too many people showed up and a lot of people were expecting a 36 year old LeBron to take over like he has done so many times in the past but that wasn't going to happen here.
You are never in a tough spot when you arguably have 2 of the top 10 players in the league when healthy. However, you are in a tough spot when you sign someone like Montrezl Harrell and he can't play in the playoffs. Or you get Dennis Schroeder who doesn't perform well in the playoffs after he was expecting a significant pay raise. The Lakers have to figure out something because next season may be LeBron's last season of dominance. 
The Lakers have few moves to make to be where they want to be next season but every move has a lot of implications and will not be easy to execute. First thing this team needs is another scorer. It does not have to be someone who averages 25 points per game. It does need to be someone who can create their own shot and that can make defenses guard them so all the attention is not on Davis and James.
They also need a point guard because the point guard play this year for the Lakers has not been great. In the playoffs, Dennis Schroder averaged 14pts, 3 rebs, and 3 ast. While turning the ball over 1.7 times a game as well as having shooting splits of 40/30/85. He did not play this poorly in the regular season, but for this team, the postseason is the only thing that matters. You need someone like Schroeder to be able to score consistently as well as be a facilitator on the floor. I think it would open more things up if the Lakers can get another game manager on the court with LeBron.
With LeBron being doubled and Davis being denied the ball by some teams, it's important to have another player who can handle the ball and has the ability to break down a defense. The Lakers just didn't have that this year. There were plenty of players who did not play well in this series but I do believe a player not shooting well can change because a good shooter will not always shoot poorly. However, the lack of playmaking I believe really hindered this team but you do need players to step up as well when it comes to scoring opportunities. Kyle Kuzma has to improve if this team keeps him this offseason.
There is no way the Lakers can go into the players next year and be confident if Kyle Kuzma is still on the roster and has not shown improvement. He had a forgettable playoffs 6pts, 4rebs, and 1ast while shooting 29/17/67 from the field. At this point, the Lakers are paying him $13 million a year and he needs to be a key part of this team's success. With a team that is strapped for cash like the 17-time NBA Champion Lakers, they can't afford to pay $13 million for that type of performance.
At 25 years old it is time for Kuzma to take the next step and for this upcoming season, he needs to be even better than he was in the 2020 playoffs where he played decently. He has to be a go-to option off the bench if he is on this roster next season. The Lakers don't need to make too many moves besides probably get another reliable ball-handler, similar to when they had Rajon Rondo during the 2019-2020 Championship run.
Another addition this team needs to make is a center. Montrezl and Drummond both were unplayable in the playoffs and Marc Gasol is only getting older. This team needs to make a play for a center that can protect the rim and rebound. They don't need much from the center position but since Anthony Davis does not want to play center, they need one who knows where he needs to be on offense and can provide excellent paint protection on defense. The Lakers don't need a star, they just need to fill in the gaps in order to get back on track. 
Needs: Ball handling, paint protection, and shooting
Potential Off-Season Targets: PG Kyle Lowry, C Dwight Howard, G Bryn Forbes

Must See
Three weeks have passed so far in the NFL regular season, and we can...

Less than a month away from NBA tip-off, our expectations of teams and players...

We are inching closer and closer to the start of the season. But to...