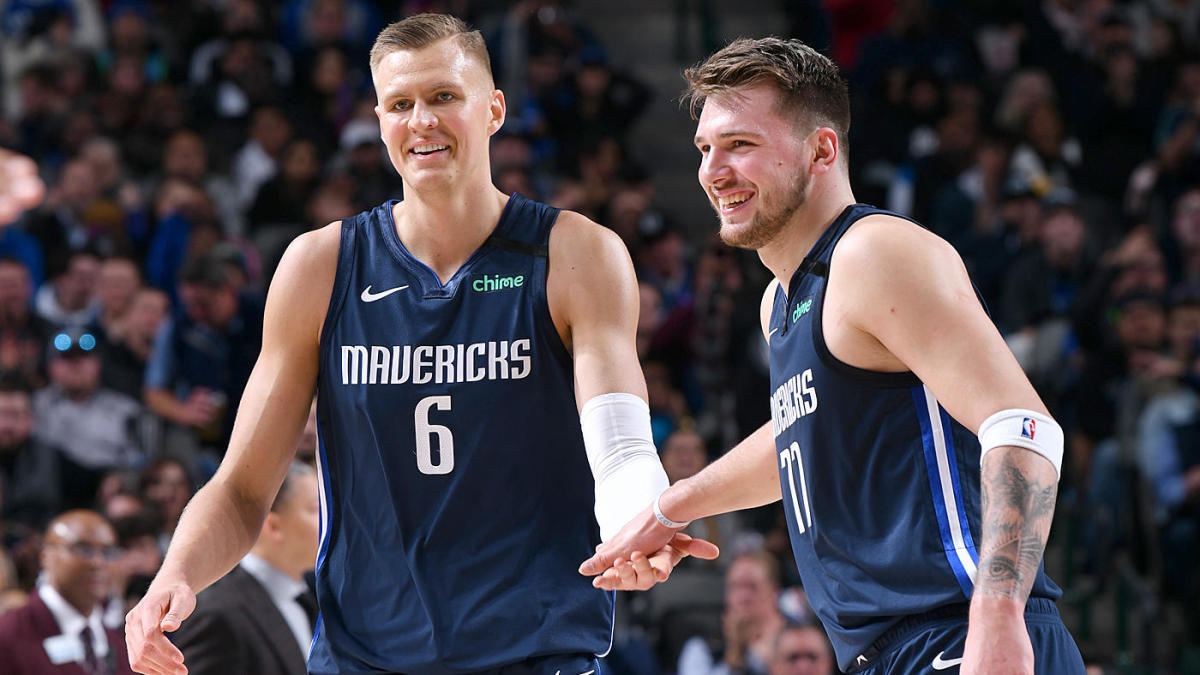 The first half of the season has finally been done and it's time we get on to the second half. A lot of players and teams will be making a huge push to make the playoffs now and hoping to be on an upward trend going into the playoffs. Let's get into some teams that will have a strong second half of the season…
1. Dallas Mavericks
The Mavericks have the easiest remaining schedule the rest of the way. The strength of their schedule remaining is .468 which is the easiest in the NBA. Luka Doncic has been on fire as of recent and I think he will be the biggest reason why they go on a huge win streak the rest of the way. The Mavericks will need to play extremely well if they plan on making a big push to remain in the playoff race and also get a top 4-5 seed.
They have the team to do so as Porzingis is healthy now and the team has slowly gotten more healthy these past weeks. Wil definitely be interesting to watch how well Luka and the Mavericks finish the rest of the season…
2. Denver Nuggets
The Nuggets have 7th easiest remaining schedule the rest of the season. They're sitting at the 5th seed currently and are going to need to keep on winning and making a push to get a top 4 seed. The Nuggets proved they are capable of beating anybody in the playoffs so they just need to stay in contention and be on the upward trend going into the playoffs and having an easy schedule helps that. Expect them to go on a long win streak with the help of Murray playing better and Michael Porter Jr. playing extremely well as of recent.
3. Golden State Warriors
The Warriors have the 3rd easiest schedule remaining and are sitting at the 9th seed right now. If they can keep fighting and grinding out wins, Curry and the Warriors should have no problem getting to the playoffs. Steph Curry has had a very underrated MVP campaign this season averaging 29 PPG, hopefully it's enough to carry them into the playoffs in the 2nd half of the season. I expect the Warriors to half a positive record in the second half of the season while having the 3rd easiest remaining schedule.
It will all depend on the Warriors wings ability to stay consistent and for them to maximize what they can get out of James Wiseman and their big men.

Check out our new podcast episode!
Got Hoops Podcast
A new up and coming basketball podcast by 4 dedicated NBA and basketball fans. It's for fans, by the fans.
Got Hoops Podcast (Ep. 13): KD the Greatest Scorer? Rondo's Impact! Celtics on FIRE!
In this podcast episode, we discuss KD being the greatest scorer in the league right now, Curry potentially being a top 10 player when he retires, Celtics being on fire, Rondo's impact on the Clippers, and more!
Search Results placeholder
Must See
When I say his doubters, I am including myself. I wrote an article months...

According to NBA.com's MVP ladder from April 9th, the top 5 players in order...

Paul George has been on a groove recently with his stellar play as of...