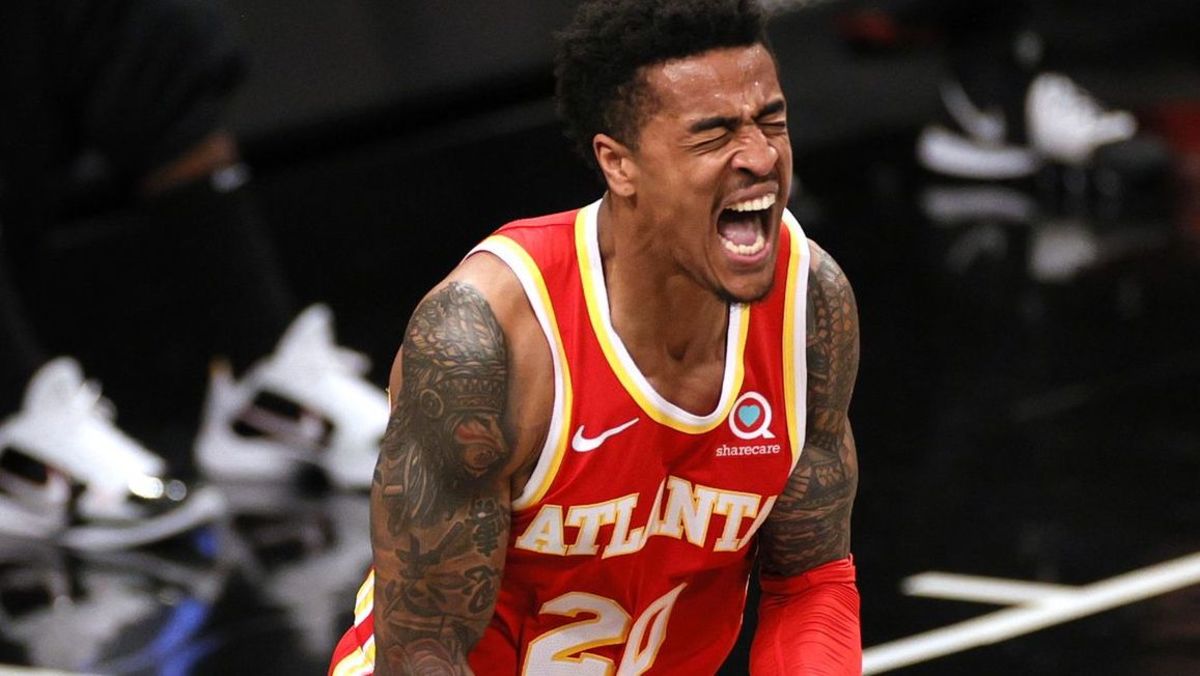 Everyone loves trades, well… until your favorite player gets traded on your favorite team… then you hate them. Trade season is the most fun for us content creators and it definitely makes the NBA so intriguing. No league has more trades and more intrigue behind their trade deadline than the NBA and for good reason. A lot of trades are projected to happen, some big and some small, let's get into some predictions for trades that I think will happen by Thursday…
1. Victor Oladipo gets traded AGAIN
I mean… we all know this already right? Victor Oladipo has had a really rough season this year and has looked very unmotivated to be on the Rockets. Apparently, he wants to be in Miami and I would definitely be interested to see what the Rockets would listen to in a potential Oladipo trade. There seems to be other players in the mix like the New York Knicks and also the Denver Nuggets as other teams that I would watch in a potential trade.
Oladipo can still provide solid defense and another scoring option for a team at the 2 position. His playmaking is still pretty underrated so he can still be a factor sometimes, even though his scoring will be expected to be up and down.
Prediction: He gets his wish and gets traded to Miami.
2. Spurs ship out all their veterans
I mean it only makes sense. They have a bunch of veterans on the team that do not belong. Players like LaMarcus Aldridge, DeMar DeRozan, and Rudy Gay will all be looking to be traded this trade deadline to a potential contender. DeMar DeRozan will especially have a lot of interest from a lot of teams contending for a championship like the Nuggets, Lakers, and others. I definitely want to see DeRozan contend for a championship again like he did when was with the Raptors going to Conference Finals.
Prediction: All three of their top veterans get shipped to contenders.
3. Celtics make a Big Splash
I have a feeling that Danny Ainge won't go down easy this trade deadline. I expect the Celtics to make a big trade which will include getting rid of Kemba Walker one way or the other. Don't be surprised if you see a Nikola Vucevic or John Collins in a Celtics uniform after the trade deadline. Personally, that could be the best decision for them. They have too many wing scorers right now and need more dominant play from their front court desperately.
Getting a player of John Collins caliber that can score from anywhere, rebound, and defend at a high level should definitely be an option for them.
Prediction: They end up trading for a star big man like a John Collins or Nikola Vucevic.

Check out our new podcast episode!
Got Hoops Podcast
A new up and coming basketball podcast by 4 dedicated NBA and basketball fans. It's for fans, by the fans.
Got Hoops Podcast (Ep. 13): KD the Greatest Scorer? Rondo's Impact! Celtics on FIRE!
In this podcast episode, we discuss KD being the greatest scorer in the league right now, Curry potentially being a top 10 player when he retires, Celtics being on fire, Rondo's impact on the Clippers, and more!
Search Results placeholder
Must See
When I say his doubters, I am including myself. I wrote an article months...

According to NBA.com's MVP ladder from April 9th, the top 5 players in order...

Paul George has been on a groove recently with his stellar play as of...