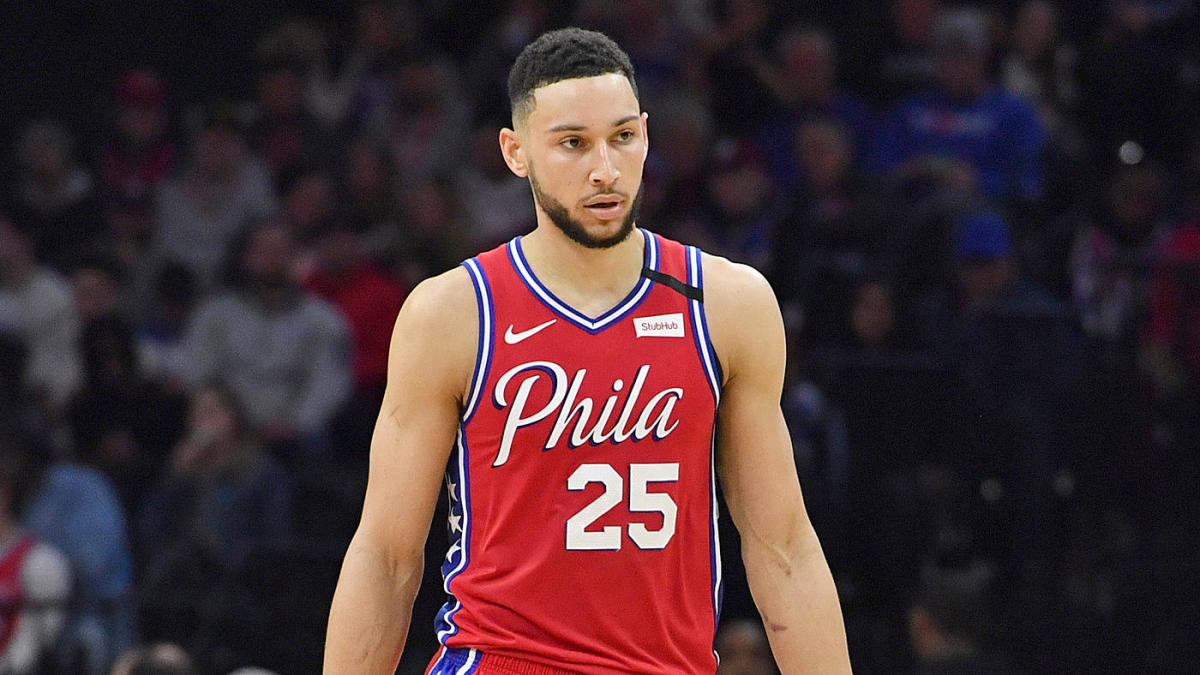 When looking at the overview of what's happened so far at midpoint of the season, you can't ignore the award races. Let's get into the state of the award races so far into the season…
MVP
At the heart of this race, it's LeBron versus newcomer Joel Embiid. For the most part, Embiid has held on tightly to the top spot, but James has been the pulse that's kept the Lakers alive after a rocky stretch without some key players. Other players such as Nikola Jokic, who is having a historically great offensive season, as well as Damian Lillard and James Harden/KD/Kyrie have all entered their names into the chat various times. Look out for any of these five players, but don't be surprised to see some new faces pop up.
ROTY
This has been a one-horse race with said horse watching every other in his rearview mirror. LaMelo has been head and shoulders better than the competition, despite an exceptional first half from Tyrese Haliburton. This class was a confusing one and still remains to be, with plenty of lottery guys playing solid, and many getting less playing time than they may deserve. Anthony Edwards and James Weisman have had inconsistent starts but surely have shown flashes of why they were taken so high. Watch for guys like Patrick Williams, Tyrese Maxey, Immanuel Quickley, and Saddiq Bey to make more noise, as well as guys like Ja'Sean Tate and Desmond Bane to start making some more noise outside of their home fan bases.
MIP
Julius Randle I believe is who will end up with this one, seeing as he went from a disappointing contract to an All-Star in the snap of a finger. Also in serious consideration is Jerami Grant, who's improved in nearly every category as well as scoring 11 more points than the previous season. Also finding their names in the race are Cleveland's Collin Sexton, Jaylen Brown of the Celtics, Christian Wood of the Rockets, Shai Gilgeous-Alexander of OKC, and Chris Boucher of Toronto.
6MOY
Jordan Clarkson. Nothing more, nothing less.
DPOY
This award has been one of the more intriguing award races this season, with three true candidates holding it down. The top three candidates can be found from some familiar faces. First, we have the perennial DPOY candidate in the stifle tower, Rudy Gobert, whose defensive prowess on the Jazz has been as impactful to the Jazz's season as any member of that entire Utah organization.
Second, we have the polarizing Ben Simmons, whose length and versatility to guard every position have shown throughout numerous times this season. Simmons has been tooting his own horn lately, and rightfully so. Every night Simmons is tasked with guarding the offense's top scorer and recently put on a defensive masterpiece against Mavericks star Luka Doncic, adding to his candidacy.
Third is who one I consider the most versatile defensive big in the league in Myles Turner. His shot-blocking in the paint is second to none, and his ability to step out and guard the perimeter as well as any defensive big out there is amazing. All three of these defenders can influence the game on that end better than anybody. If it were up to me, Simmons would take my vote as the job he's done guarding the league's premier stars so far this season has been gaudy, but I'm also still salty about Gobert winning the award over AD last season which is also worth noting.
COTY
What a race this is, and as much as the Nets have succeeded this year, I feel as though it's a given that Steve Nash is going to miss out on the list this year. Though his team is as successful as any, the jobs that coaches like Quinn Snyder of the Jazz, Monty Williams with the Suns, and Tom Thibodeau in New York have done a great job.
While guys like Doc Rivers and Ty Lue have come into excellent situations and seemingly made them better (ironically from River leaving LA), the other three coaches listed have brought their teams out of nowhere to the top of NBA relevancy. If the Jazz and Suns can keep their dominance, the race will come down to Quinn and Monty, however, if the Knicks find themselves with home-court advantage come playoff time, Thibs should be holding that trophy for the second time in his career.

Check out our new podcast episode!
Got Hoops Podcast
A new up and coming basketball podcast by 4 dedicated NBA and basketball fans. It's for fans, by the fans.
Got Hoops Podcast (Ep. 12): Luka on Fire! Bam or KAT? Nuggets Contenders?
In this specific episode we discuss a lot of topics regarding Luka, KD's DM Fiasco, Bam or KAT, Nuggets as Contenders, and many other topics you don't want to miss out!
Search Results placeholder
Must See
When I say his doubters, I am including myself. I wrote an article months...

According to NBA.com's MVP ladder from April 9th, the top 5 players in order...

Paul George has been on a groove recently with his stellar play as of...