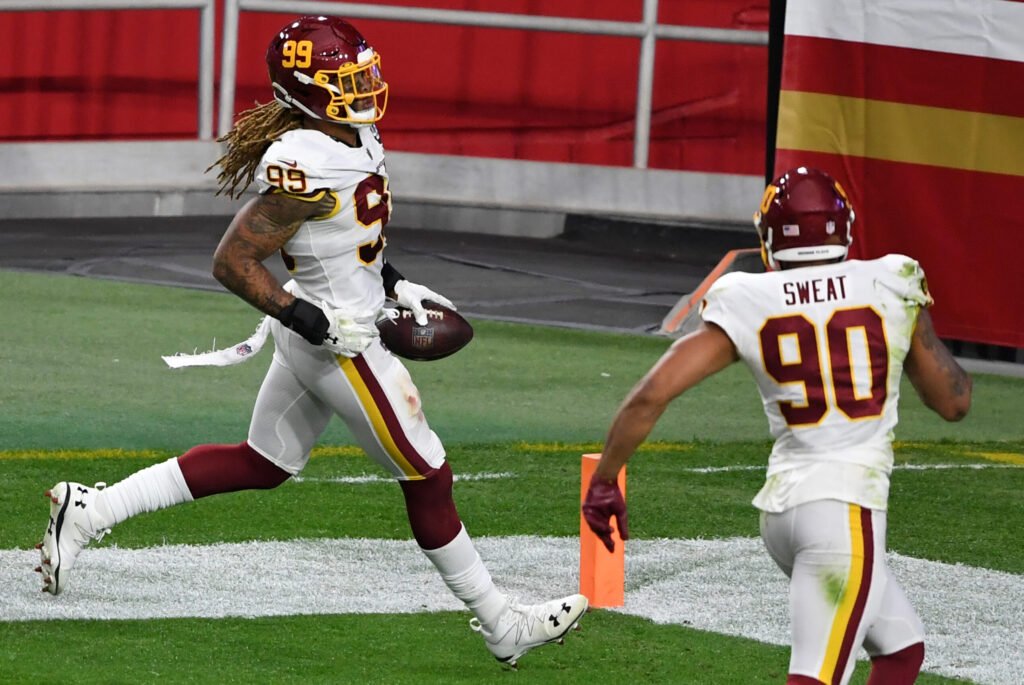 The NFL season is coming up in a few months and a lot of teams are being slept on to start the season. Let's get into some of the top teams that are going under the radar going into the new season…
Cincinnati Bengals
A lot of people are already writing off the Bengals already and I don't get it at all… Sure, they have some question marks on the defensive side of the ball and the offensive line wasn't great last year, but there's more to them than that. The Bengals spent big this year again in free agency to repair the defense and replaced their two worst offensive linemen last year with veteran Riley Reiff and 2nd round pick Jackson Carman. The Bengals with Joe Burrow and his insane amount of weapons will definitely be exciting to watch this season.
Don't be surprised if the Bengals somehow get into the playoffs with a high-powered offense behind Burrow and his comeback year. They have a lot of pieces on the defensive end that are looking to make a stride and if they do, watch out for the Bengals.
Indianapolis Colts
A lot of this will be dependent on which Wentz we see. If we see the Carson Wentz that we saw last year, this could be a long season for the Colts. But now, if we see the Carson Wentz that was a MVP candidate a few seasons ago, the sky is the limit for the Colts. The Colts have a solid defense and a growing offense with Johnathan Taylor at running back and receivers like Michael Pittman and veteran T.Y. Hilton still. Their defense is what their known for currently, but if they can make some noise offensively? The Colts will be scary to play against.
They finished 11-5 last season and lost in the Wild Card last year, but their potential is much more. They have the ability to compete for a championship this season. It will all come down to which Carson Wentz the Colts have traded for…
Washington Football Team
I just want to say, the Washington Football Team is one of the most complete teams in the whole league right now. They have a scary defensive line and an improving secondary and on the offensive side, a decent running back, and a nice WR core with Terry McLaurin and now Curtis Samuels. Their biggest weakness might just be quarterback with Ryan Fitzpatrick. Although Fitzmagic has been absolutely insane at times, he always seems to cool down in the latter half of the season.
If the Washington Football Team can get a consistent Ryan Fitzpatrick all the way throughout, they'll be competing for a championship in the NFC for sure.

Must See
The NFL preseason is among us and it's time we start diving more deep...

I finished up my center position tiers, so I figured I would move on...

As we approach the 2022-23 NBA season, I wanted to give my tier rankings...