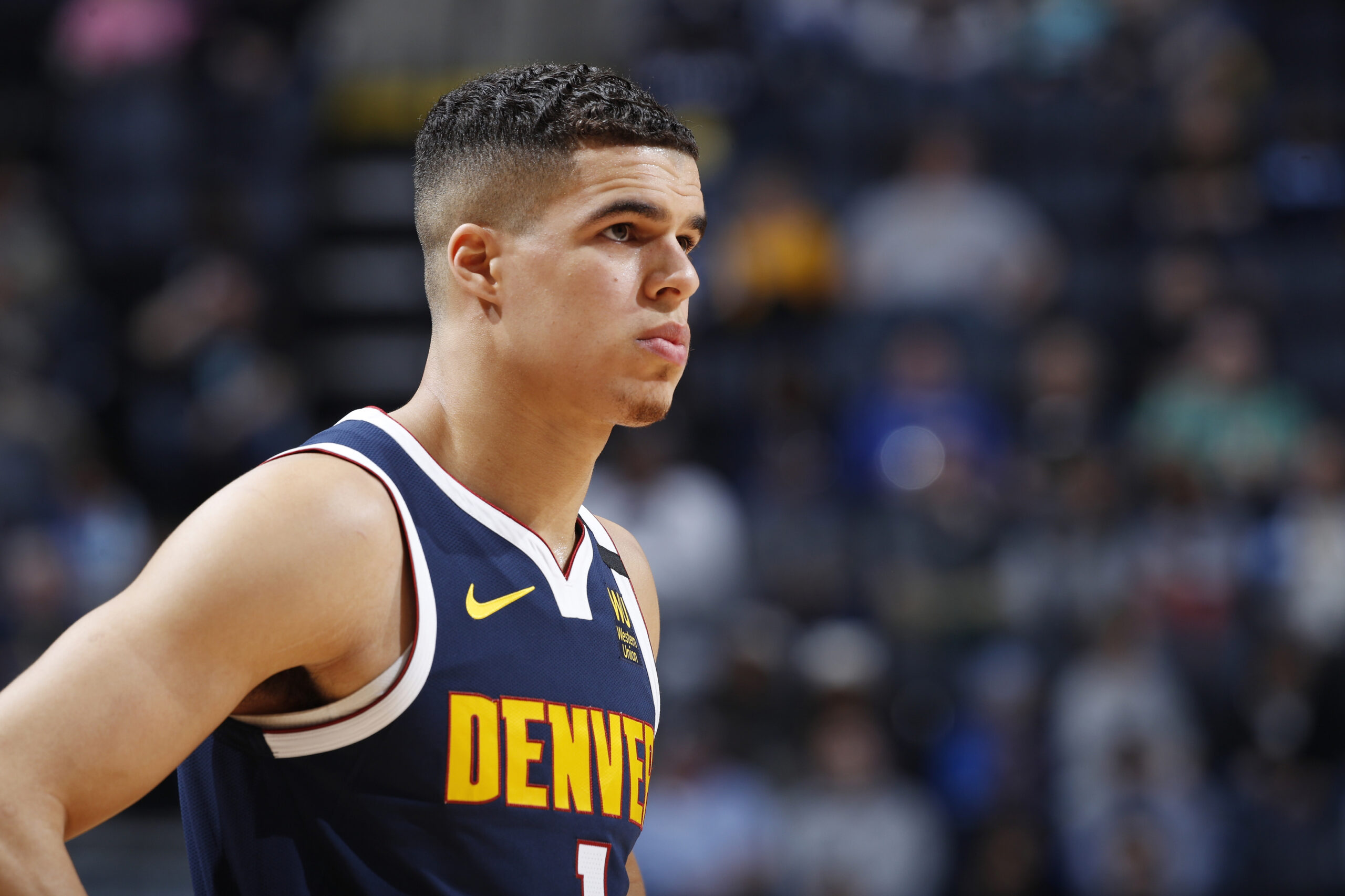 There are a lot of potential breakout players in the NBA this upcoming season. Some will be given the opportunity to breakout due to increased workload/minutes and some will be given an opportunity to breakout due to just going through the growth in their abilities.
Let's get into the 3 players that will break out this season in my opinion…
Michael Porter Jr, Denver Nuggets
I mean… this was expected right? MPJ has been the topic of breakout for some time now and this year will be his year. He will finally get a starting role on the Nuggets in this upcoming season. He will push to become the 3rd star for the Nuggets as they look to make a Finals push. They made it far this past year making the Conference Finals and will need MPJ to take it to another level for them to get farther.
MPJ has all the tools to do so with his plethora of ways to score, whether it's from the outside or even inside. He's long and can score on anyone. I think he breaks out this season and proves the Nuggets right for taking him a few years ago in the draft.
Coby White, Chicago Bulls
Coby White showed a lot glimpses of a potential star in his rookie year with the Bulls. Although he shot a terrible 39.4% from the field, he showed the Chicago Bulls why he was drafted so high. He has great speed and bings a sense of electricity to a team's offense when on the court. After the All-Star Break, in 10 games for the Bulls where he averaged around 34 minutes a game, he averaged 24.7 points per game and 4.3 assists to go with it. Not to mention also in those 10 games, he shot 40.6% from 3 point land.
White has all the potential to be the side kick to Zach Lavine and it's going to definitely be interesting to see him finally get the opportunity to do so this upcoming season. With Kris Dunn gone, I expect Coby White to take over as the starting PG and flourish.
Jerami Grant, Detroit Pistons
Jerami Grant will finally get a bigger opportunity to become more than a role player for a championship team. Grant was extremely valuable for the Nuggets this past playoff run to provide scoring and also great defensive versatility. The Pistons made a great signing to give Grant an opportunity to show his skillset where he can be more than a side role player on a team. With the Pistons, he would immediately take over as the starting PF and be relied on heavily in the offensive game.
The Pistons also have Blake Griffin, but you don't pay Jerami Grant that much to not give him the ball and let him play his game. I think Grant has a great season individually for the Pistons and will average around 18+ PPG and 8-10 RPG for the Pistons in his first season.