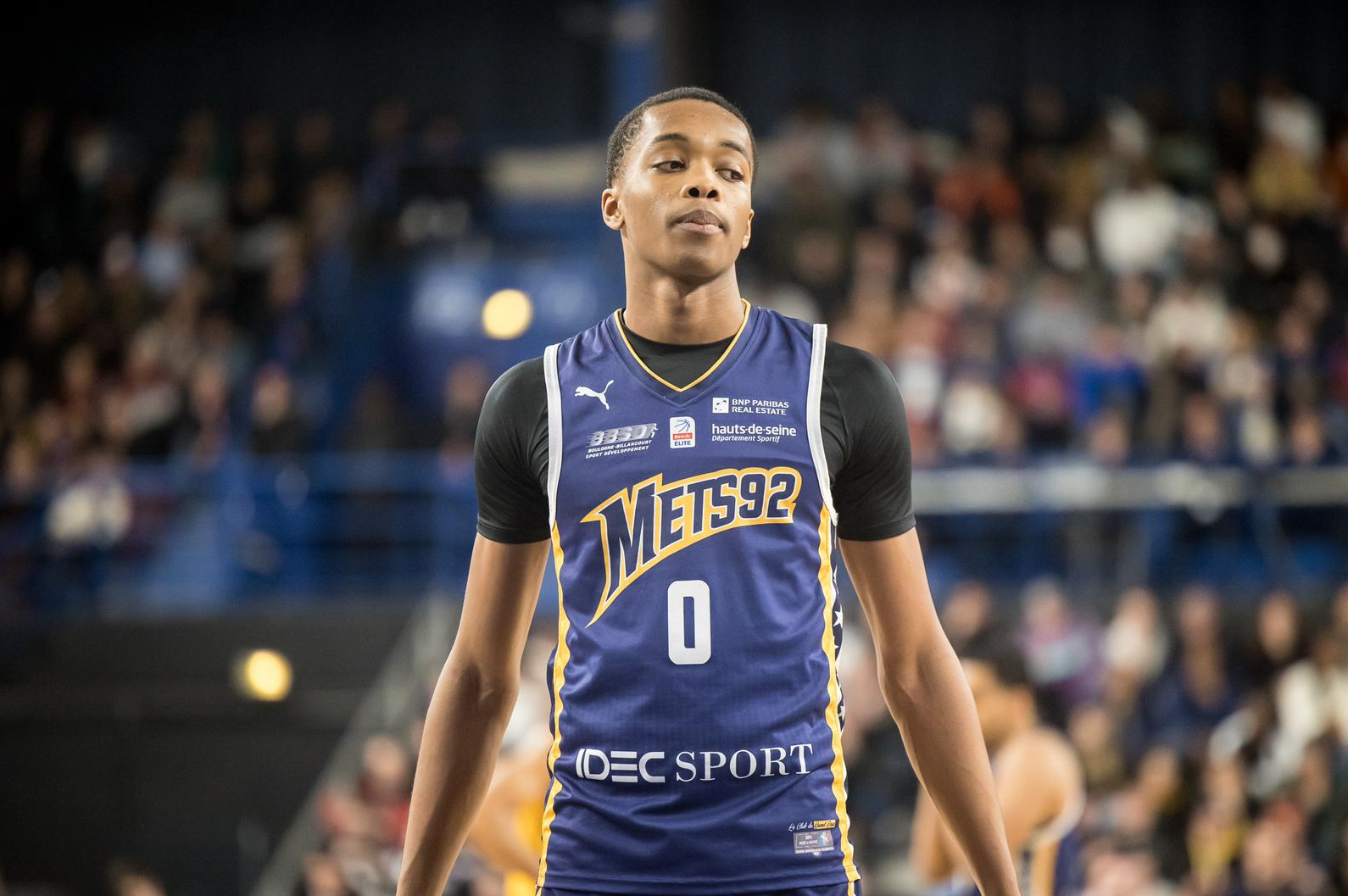 The 2023 NBA Draft is coming up next month and it could be one of the more intriguing drafts we've had in the past few years. The draft of Victor Wembanyama, arguably the greatest prospect we've ever seen.
Bilal Coulibaly, SF, Mets 92 (6'7)
Coulibaly is slowly becoming one of my favorite prospects in this draft. His ability to play lockdown defense and make it tough for opposition players with his length is what I love. Not only that, he shows flashes of hitting the three and being an above-average off-ball player. Putting him in an offense with playmakers around that can find him will be able to utilize him best.
With the way he's moving up boards, he might not be underrated come draft time. He hid behind the enormous shadows of Wembanyama, but the right team will shed light and find this hidden gem.
Best fits: Pacers, Hornets, Mavericks
NBA Comparison: Mikal Bridges
Leonard Miller, PF, G-League Ignite (6'8)
I can't lie, when I first watched Leonard Miller in the Rising Stars Challenge, I wasn't too impressed. After taking some time to watch Miller, he's definitely grown on me. I like the toughness he brings and aggressiveness with the ball in his hands. He's not afraid of contact and is willing to do what it takes to help the team. An above average rebounder for his position/size, he reminds me a lot of Bobby Portis. Has the ability to shoot, but is better in the post or on a baseline cut.
His body movements look a little awkward, but that doesn't matter. Miller will be an impact player wherever he gets drafted. He still needs to work on his 3-pt shot, but has shown that he's willing to improve and become more consistent. It wouldn't surprise me if he somehow went in the lottery with his offensive potential and length as a defender who can switch guarding positions 1-5.
Best fits: Pelicans, Thunder, Wizards
NBA Comparison: Mix of Bobby Portis and John Collins
Noah Clowney, PF/C, Alabama (6'10)
Noah Clowney is one of my favorite underrated prospects in this draft. After Victor Wembanyama, there's a pretty steep drop off of talent at the 5 position. Clowney should be in the discussion for being the 2nd best center in the draft. His ability to time blocks and be a capable shooter make him an intriguing prospect.
Although he shot 28.3% from three his one year at Alabama, you could see improvements in his shot throughout the year. He went from shooting 12.5% in beginning of year to end the season in March shooting around 33.3% (10 for 30). I like his versatility and ability to switch as a big-man and make it tough on opposing players trying to attack the rim. I think he'll end up being one of the biggest steals of the draft in a few years.
Best fits: Lakers, Wizards, Trail Blazers
NBA Comparison: Jaren Jackson Jr.