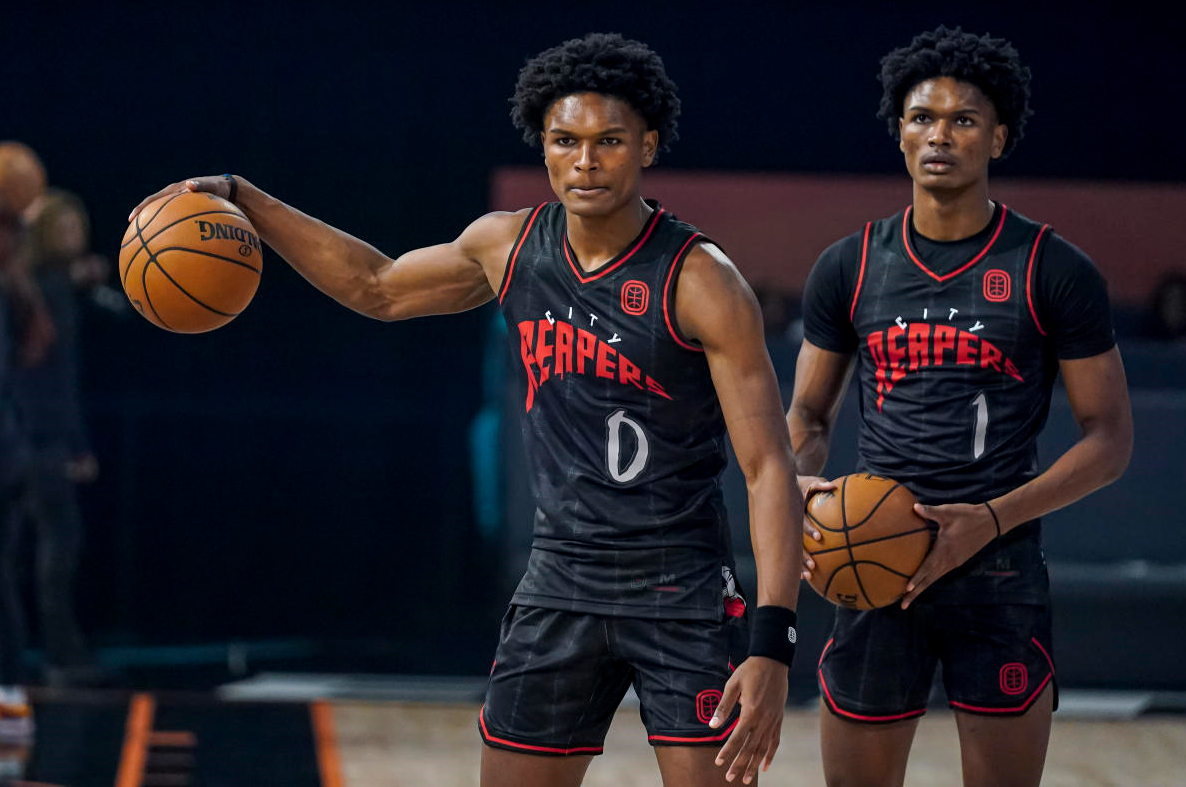 We are less than 24 hours away from the 2023 NBA draft and it's time we start speculating on potential picks and moves that could be made on draft night. Whether it's predictions based on picks that will be made or potential trades that could end up being a surprise. Let's get into some bold predictions for the 2023 NBA draft night..
Zion Williamson Gets Traded On Draft Night
It seems that Zion's time is coming to an end on the Pelicans. There have been a lack of communication between Zion and the Pelicans front office for months according to numerous reports. After being an untouchable player for some years, Zion's lack of being on the court and also off the court drama has put the Pelicans in a tough situation.
Watch out for a team to take a chance on Zion Williamson while his stock at its all-time low. A team like the Thunder, Blazers, or Hornets that are looking to add a co-star to their team to take them to another level could use a Zion. All the teams listed have assets to give to the Pelicans if they decide to move on from their franchise player.
Mavericks Will Make Big Trade
I don't know what it will be for or what it is, but I fully expect the Mavericks to be active in trade discussions throughout draft night. Whether it's dangling the 10th pick or multiple assets and future picks, they need to get help for Luka Doncic.
I expect Kyrie Irving to return the Mavericks, but they're going to need more. They need on the interior immensely and getting an interior presence should be their main target. I wouldn't be surprised if they cut a deal with the Hawks for Onyeka Okongwu or Clint Capela or made a trade with the Celtics for Robert Williams since the Celtics went and got Porzingis.
Getting an interior presence and another option for Luka will be essential. Their interior defense was horrendous and one of the biggest reasons they missed the playoffs this past year. With a player of Luka's caliber, you cannot waste his years.
Thompson Twins Both Get Drafted in Top 5
This might not be as bold, but I think it's not something many would be expecting. Amen Thompson, the playmaker out of the twins is expected to go #4 after the big 3 to the Rockets. But… what about Ausar Thompson? Both twins are top of the notch elite athletes with great defensive instincts.
Ausar is regarded as more of the off-ball player who can be a scoring wing while locking down the opposition's best offensive player. A player that could be useful for the team at #5… Pistons. The Pistons need a defensive wing to pair with Ivey and Cade, and what better way to do that than getting a phenomenal explosive athlete in Ausar Thompson.