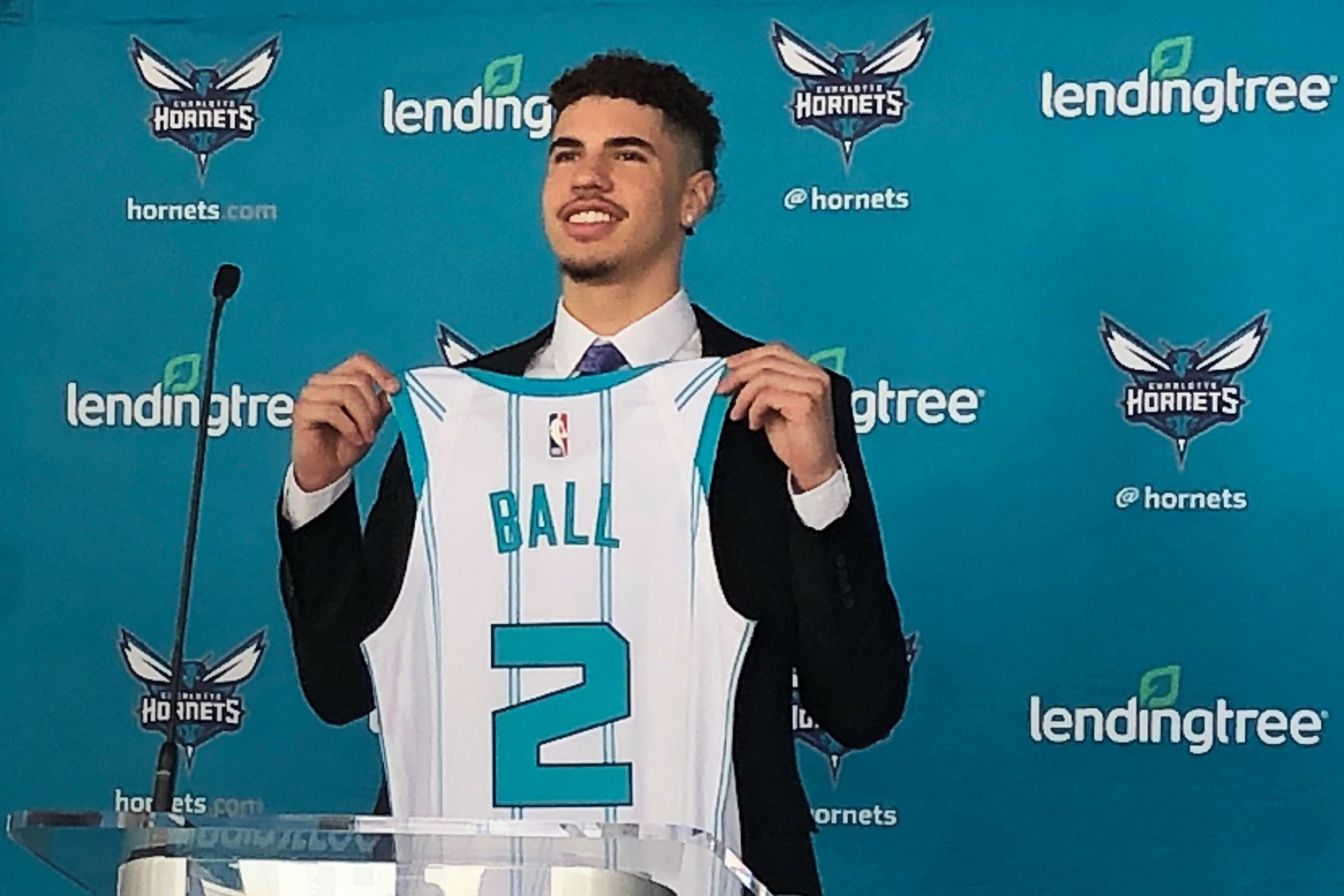 The NBA Draft just happened a few days ago and free agency followed right after it. A lot of NBA rookies will be able to hit the rotation for their team immediately and some won't get playing time. The top players will be given the opportunity to be a starter immediately for their team and showcase their ability to the league. The players that are going to get playing time are the players that are most likely to be the ROTY candidates as those are the players that we're going to see the most.
Let's get into the early ROTY candidates this season…
LaMelo Ball, Charlotte Hornets
The Hornets decided to draft the crafty playmaker from the NBL in this year's draft. LaMelo Ball's name has been heard around for what seems like forever now due to the drama that goes around with his dad and family. The Hornets 100% made the right decision to draft LaMelo Ball at #3 to become the face of the franchise for the Hornets. LaMelo Ball immediately brings a ton of press to the Hornets and attention they just haven't been getting. LaMelo Ball should take over as the starting PG immediately and will contribute extremely well doing so.
His ability to find players and make the right pass is his best quality as a player. If he can improve his shot and create a sense of consistency, watch out. I think Ball is my #1 candidate for ROTY due to the opportunity at hand and also his skills.
Stat predictions: 15.2 PPG, 5.1 RPG, 7.9 APG
James Wiseman, Golden State Warriors
Wiseman will be an interesting player to watch this season. He's going to a team where he will compete for a top 5 seed immediately and his ability on the inside will be relied on heavily. The Warriors will be without Klay Thompson due to a devastating injury and Wiseman will be relied on early and heavily. The Warriors decided to draft the big man with the #2 pick for a reason and he's going to prove it really early.
Wiseman possesses great inside scoring ability and can also defend at a high level to go with it. He could be a key factor for the Warriors from day 1. I think he will start immediately for the Warriors and give them that dominant big on the inside.
Stat predictions: 16.7 PPG, 10.2 RPG, 1.6 BPG
Obi Toppin, New York Knicks
Obi Toppin will get a lot of opportunity and early in his career. The Knicks don't have much talent and Toppin will be given scoring chances really early in his career. I expect Toppin to take over as the starting power forward and flourish doing so. Toppin is a crafty scorer on the inside and has been growing his shot to where he shot 41.7% from three in his college career. Those are really good stats and definitely going to be interesting to see if they can translate.
I think Toppin will score a decent amount in his rookie season but his defensive liabilities are going to show very often and it's going to hurt his stock for sure. Nonetheless, a great pick by the Knicks (Although they needed a PG).
Stat predictions: 17.7 PPG, 6.2 RPG, 2.3 APG