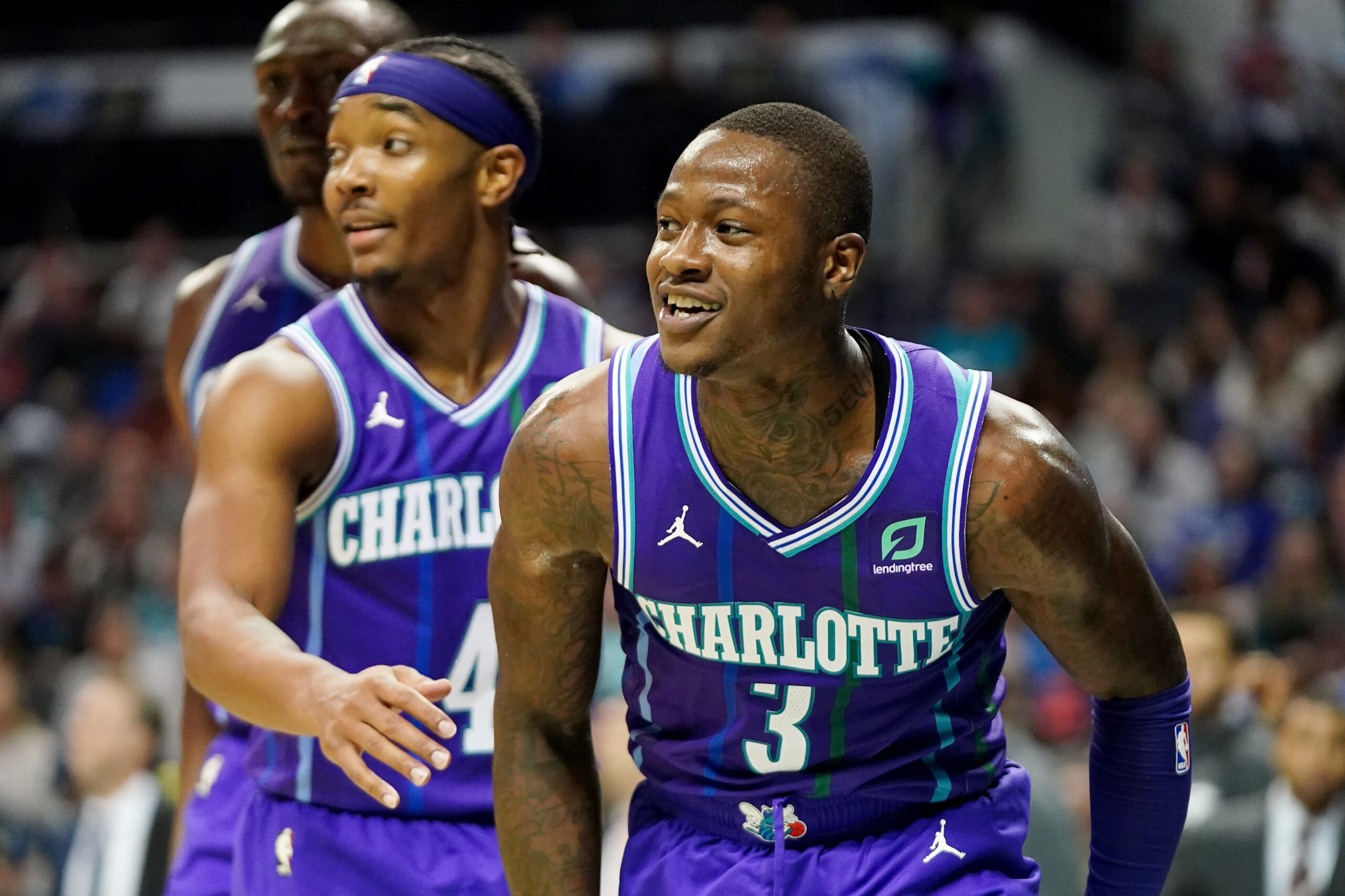 "Michael Jordan is the Michael Jordan of bad owners"
It seems the Hornets have little to no interest in making the playoffs. You could make the assumption that they made this decision when they decided to give Terry Rozier a 3-year/$56 million contract. But their lateral moves this offseason seem to only entrench them further into perpetual mediocrity.
Gordon Hayward is the latest addition to the "new look" Hornets. The 30-year-old Small Forward is coming off an Eastern Conference Finals appearance with the Celtics. Hayward was expected to miss the ECF for the birth of his child, but he made it back in time to play in Game 3 and participate in a series loss to the Miami Heat in 6 games.
Hayward hasn't been a bad player necessarily; however, availability is the best ability, and Hayward's availability is the biggest concern. Hayward played only 52 games in an already shortened season. He put up fairly admirable stats, and his intangibles are a welcome contribution to any team, but he needs to prove he can stay healthy.
He dropped 17.5 points per game on 50/38/85 splits, which is as efficient as you could ask for. His defense was consistent. He is liable on any given night to snag you a couple of offensive boards a game, a welcome surprise from a SF/wing.
You're probably thinking to yourself: "This doesn't sound that bad, I think most teams would love Hayward on their team!" You're right, I'm sure most teams would.
But not for $30 million a year.
The Hornets have $50 million a year wrapped up in Rozier and Hayward alone. That's not even mentioning Nicolas Batum's massive contract. Assuming Batum isn't claimed by another team, the Rozier/Hayward/Batum cap hit is a whopping $75 million.
The concern is not that Hayward is a bad player, the concern is that signing Hayward to a long-term contract hurts the team's flexibility 4 years from now. You're taking an exciting young team and crippling them with big contracts for fringe All-Stars.
Fortunately, every dark cloud has a silver lining.
The Hornets secured LaMelo Ball with the 3rd overall pick in the 2020 NBA Draft. If all goes well, Ball could be the franchise cornerstone that Charlotte has been looking for. He brings some mind-boggling playmaking to the table, and he was hitting half-court shots as a 15-year-old. If his game translates well to the league, all hope may not be lost.
They also have a promising young Power Forward in PJ Washington. Washington started out last season scorching hot and many thought he may make a Rookie of the Year campaign. Unfortunately, his play tapered off throughout the season, but his game is exactly what you want from a stretch big. He shot an admirable 37% from deep and put up double-digit points per game. For a rookie, that's about all you could really ask for.
So the question remains, is all this really enough to put them into playoff contention? I suppose that relies on two things: how Ball develops as a player and if Hayward can return to form or not. If the stars align, I'd say Charlotte has a pretty good chance, especially being in a less competitive Eastern Conference. Did they make bad offseason moves? No. But they're about as unimpressive as you'd expect from a front office ran by the GOAT bad owner.

Must See
I swear I was writing a fun Kyrie to the Laker trade when the...

With the news that Kyrie Irving is being traded to Dallas, fans are already...

No matter what opinion you have of Aaron Rodgers off the field, on the...