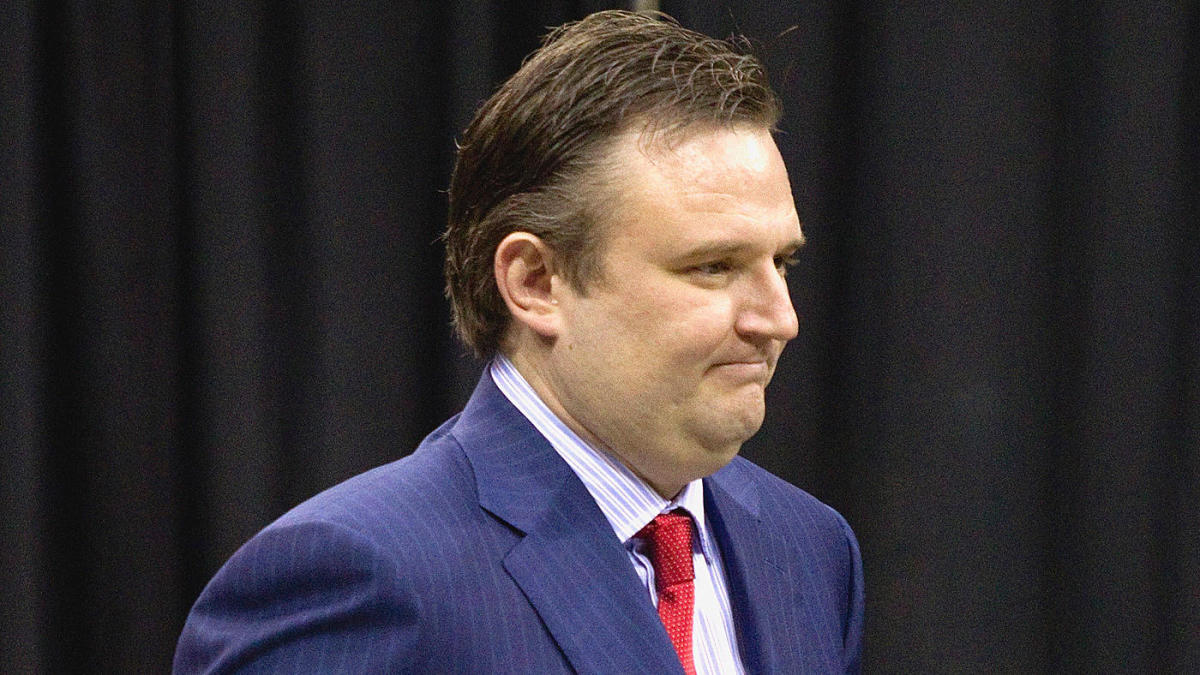 Are the Sixers good?
We'll see. But they have definitely improved. Daryl Morey did exactly what the Sixers brought him in to do and he seemingly fixed some of their most glaring problems overnight. The acquisitions of Seth Curry and Danny Green provide the 76ers with what they desperately need: Shooting.
Say what you will about Danny Green and his playoff woes. He is liable to heat up from deep on any given night. Green shot a very respectable 36% from three this season, and 34% in the playoffs. He also provides additional defense to an already defensively loaded Philly team.
Seth Curry provides arguably the most consistent shooting from a role player in the NBA. The former Maverick absolutely lit up the field with a scorching 45% from deep. The spacing he'll provide for Embiid and Simmons (assuming they're both on the roster this season) will be paramount to opening up the floor.
They also made an underrated acquisition at PG: Tyrese Maxey. Maxey is a very exciting prospect who I believe will make an impact the moment he steps into the game for Philly. Maxey is crafty finisher and young enough to make improvements to his shooting. A highlight of UK's team, Maxey averaged 14 points per game and .9 steals per game, showing he can be a decent enough defender on day one.
He shows flashes of elite athleticism and his almost jerky, stuttering ball handling ability will be interesting to watch on the NBA stage. Think Coby White in terms of ball handling. They're very similar in their playstyles, albeit White is a stronger shooter. Both provide good perimeter defense with room to improve.
This opens up the opportunity for Shake Milton to come off the bench. Milton was forced into the limelight last season when the decision was made to move Simmons to Power Forward. Milton possesses solid shooting ability, and is a perfectly fine bench piece. I just don't think he was ready to be a starter.
The Sixers managed to offload Horfords massive contract. This gives them a little bit of breathing room in terms of cap space. They offloaded a whopping $27 million. After the acquisition of Curry and Green, that comes out to a net gain of cap space of roughly $17 million.
They obviously won't be signing any marquee free agents, but this gives them plenty of wiggle room for sign-and-trade deals. A player like Bogdan Bogdanovic or Danillo Gallinari would fit exceptionally well in Philly. I could also see them trying to bring back PF Jerami Grant, a product of the Process Era Sixers.
Daryl Morey has always been aggressive in the offseason. He always manages to make win-now moves to keep teams competitive. He has the freedom to make the moves required to win, and he has a clear goal in mind: Complete the Process.

Must See
I swear I was writing a fun Kyrie to the Laker trade when the...

With the news that Kyrie Irving is being traded to Dallas, fans are already...

No matter what opinion you have of Aaron Rodgers off the field, on the...