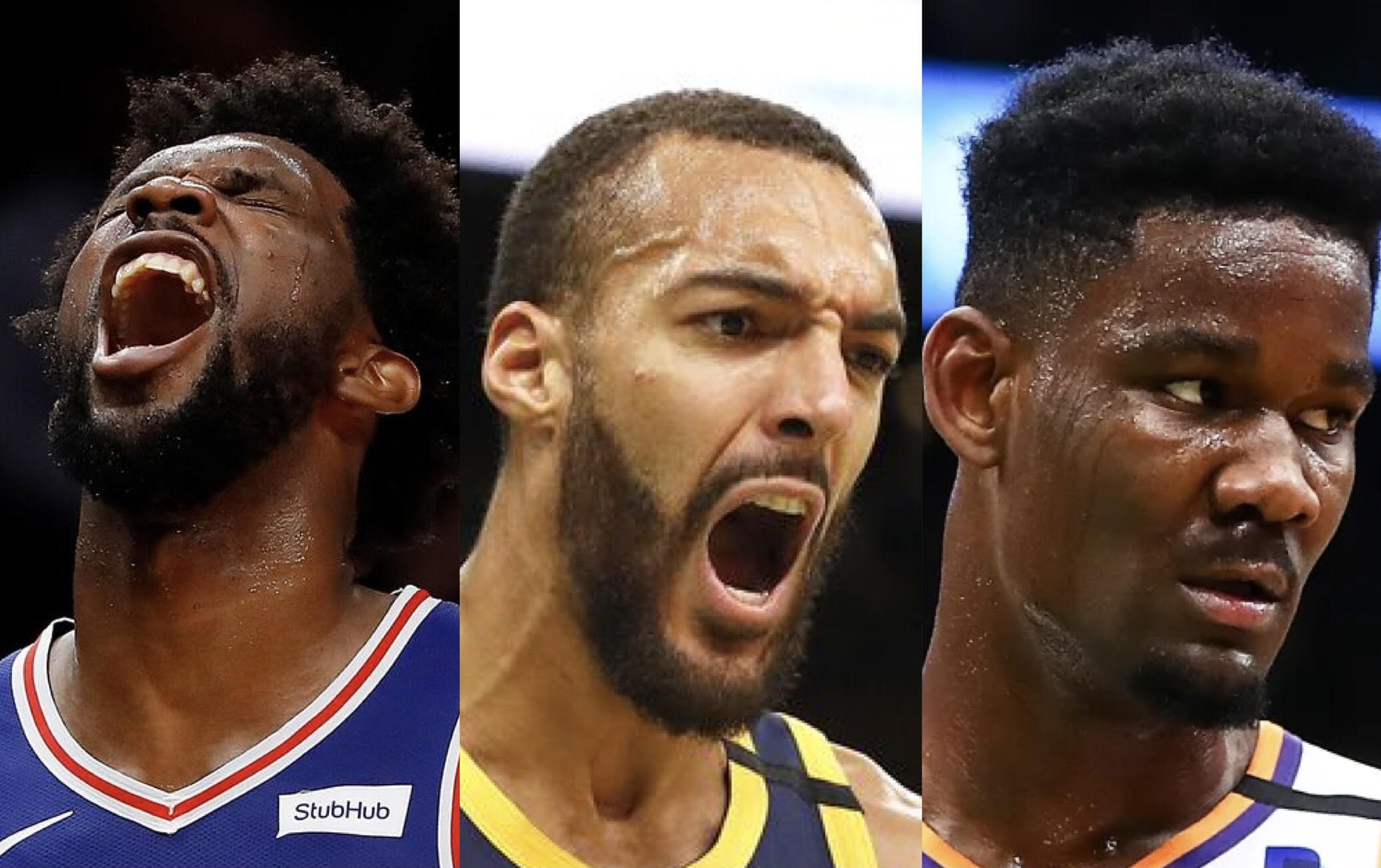 The 2021 NBA season starts in less than 21 days as players are getting ready to compete for an NBA title. Many star players just recently cashed in big contracts during free agency. While there are a number of star players in the NBA only the top 10 centers will make this list. Who will they be and why?
10. Lamarcus Aldridge
As Aldridge continues to age, he continues to become more and more overlooked. Aldridge averaged 18.9ppg, 7.4rpg, and 2.4apg on a surprisingly mediocre Spurs team. There isn't a whole lot to say about Aldridge as he has been a consistent scorer and rebounder for the Spurs for the past 5 seasons. With a smooth fadeaway jumper and the ability to knock down tough shots, expect Aldridge's numbers to be quite similar, if not down slightly next season.
9. Deandre Ayton
The former number 1 overall draft pick in 2018 is still getting settled into Phoenix. Ayton has some serious potential to become a star alongside Devin Booker as he averaged an 18ppg double double last season. Ayton is very difficult to contain in the paint and is a beast on the offensive and defensive glass. Ayton is someone to keep an eye on next season.
8. Nikola Vucevic
Vucevic has been consistently good for years. However, he's also been the only consistently good Magic player as well. With little to no help, Vucevic has been able to carry the Magic to the postseason in back to back years before getting eliminated in the first round. Vuc has been averaging about 20ppg the last two seasons on a Magic team looking for someone else to step up. Vuc will continue to be himself, but he definitely needs some help in order for the Magic to get further in the playoffs.
7. Andre Drummond
Drummond is undoubtedly one of the best rebounders in the NBA. He is now on the Cavs and is hoping to continue his strong play at center. Drummond is great in the pick and roll and will continue to be big and strong and provide opportunities for whatever team he is on.
6. Kristaps Porzingis
The tall skinny 7-footer did just about everything the Mavericks wanted him to do. Though Porzingis was injured for most of the Mavericks short playoff run, he averaged 20ppg and 9.8 rpg. There is no doubt that playing alongside Luka Doncic only improved Porzingis's gameplay. The only thing that could further increase Porzingis's play would be to develop more of a game inside of the paint. Maybe some putting on some weight would help Porzingis in that aspect? Either way, Porzingis will continue to knock down threes and big shots for the Mavericks.
5. Rudy Gobert
The two time defensive player of the year continued his strong defensive play again this past season. Surprisingly, he also had one of his best offensive years this past season averaging 15ppg and 13.5rpg before his team lost to the Denver Nuggets in the first round of the playoffs. However, in that series Gobert had a great series averaging 16.9ppg and 11.4rpg. Gobert creates a difficult matchup at center and plays well alongside Donovan Mitchell.
4. Bam Adebayo
The big strong young center out of Kentucky put on a show throughout the playoffs as he was arguably the MVP of the Eastern Conference Finals for the Miami Heat. Adebayo averaged 17ppg and 10rpg in the playoffs. Though he was injured for two games in the finals, he left it all out on the court and did his best to try to bring back a championship to Miami. We should keep an eye out for Adebayo and hope he tries to improve his mid range shot for the upcoming season.
3. Karl Anthony-Towns
In just 35 games played, Towns put up stunning averages with 26ppg, 10rpg, and 4apg. Towns has all of the tools with a great outside and inside game. We sadly weren't able to see what Towns could offer his team in the postseason since his team missed the playoffs this past season. Towns will most likely play at a very high level next season.
2. Joel Embiid
Embiid averaged 23pg, 11rbg, and 3apg throughout the regular season. I would've liked to see Embiid try to take the game over a little more throughout the regular season and playoffs without Ben Simmons out due to injuries. Embiid played at a very high level this season, but I thought he could've been even better. There is no doubt Embiid will look to be more aggressive next season.
1. Nikola Jokic
There are so many things you can say about Nikola Jokic. The first being his playoff numbers are through the roof. Throughout his young playoff career, Jokic is averaging about 24.7ppg, 11.4pg, and 7apg. Jokic is already 10th all-time in playoff triple-doubles and let's not forget he is a center. Jokic may not be the most athletic player, but he seriously may already be the best passing center ever. There aren't too many current players in the NBA at any position who are better than Nikola Jokic. 
Honorable Mentions:
Jonas Valanciunas
Steven Adams