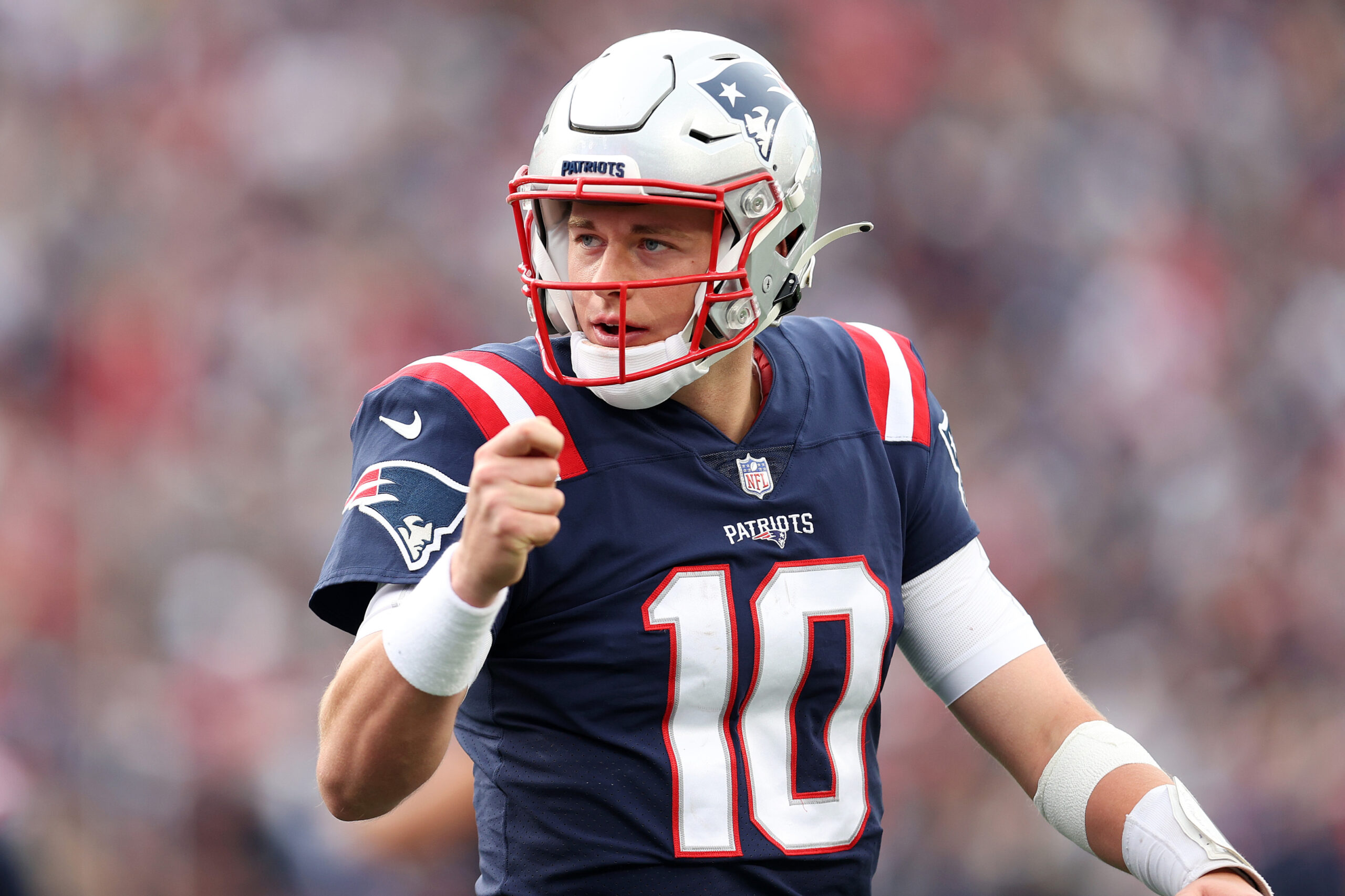 Everyone that doubted Mac Jones needs to apologize like right now. Mac Jones is playing like the best rookie quarterback this season and it's not even remotely close. Every quarterback that was taken ahead of Jones is underperforming right now. The Patriots got an absolute steal.
The biggest reason why a lot of teams decided to pass on Mac Jones was his lack of flashiness. Which never made sense at all. Sure, Mac Jones won't throw a crazy side arm throw or run for a 40 yard run juking defenders out, but he'll sure as hell get you that win. Mac Jones doesn't need to be flashy, he just goes and plays his game and plays at an efficient level. The greatest player of all time in the NFL in Tom Brady was NEVER flashy and just dinked and dunked to 7 rings.
Mac Jones currently has thrown for 2,333 yards, 13 touchdowns, and 7 interceptions on the year in 10 games played. Those are efficient numbers throwing the ball and by far the greatest among the young rookie quarterbacks. Mac Jones has stepped in immediately as a starter for the Patriots and looked comfortable. If you ignore that one game against the New Orleans Saints, Jones hasn't thrown more than an interception in a game.
What you see in young rookie quarterbacks many times is a lack of composure and panic filled mistakes. Mac Jones has come in and looked the exact opposite. I'm not saying playing for Alabama didn't help in the big stage, but many quarterbacks from big programs still struggle with composure in the league. Every single game that I've watched Jones play so far, he's never looked like he's panicking and that's a great sign of a franchise quarterback.
If Mac Jones can continue on this trajectory, the sky is the limit for the young quarterback from Alabama. The Patriots have their next star quarterback in Mac Jones for the next 15+ years…

Must See
The NFL preseason is among us and it's time we start diving more deep...

I finished up my center position tiers, so I figured I would move on...

As we approach the 2022-23 NBA season, I wanted to give my tier rankings...