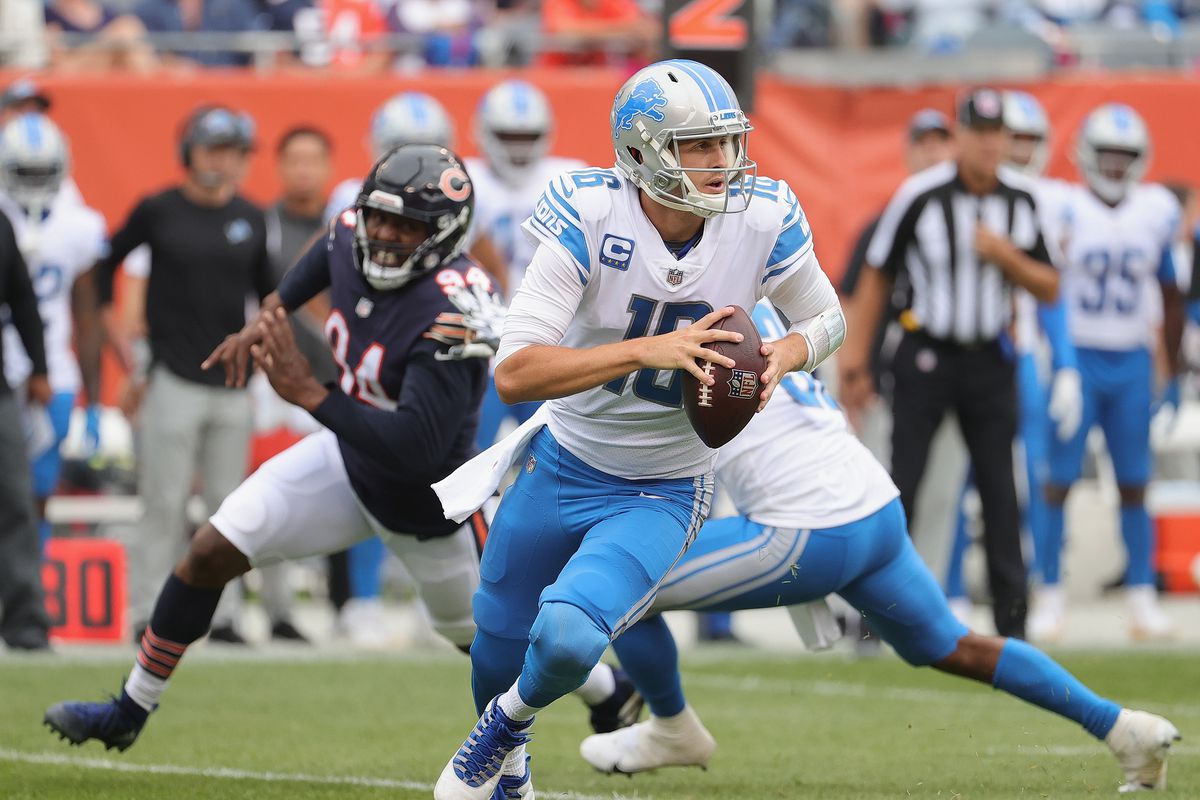 It's that time of the football season where we eat turkey and enjoy some football. There's going to be a decent slate amount of games this Thursday with the Bears playing the Lions, the Raiders playing the Cowboys, and the Saints playing the Bills. Let's get into some predictions for the games.
Bears vs Lions
I'll be honest with you, both offenses are really bad. The Bears do have the slight edge with Andy Dalton, but it's not anything to write home about. The Lions have Jared Goff and are still looking to get that first win on the season. This game will probably be very low-scoring and will be the battle of defenses. Although I do think the Bears should win, the Lions have proven to stay close in games. The Lions have lost or tied 4 games this year with a combined deficit of 7 from those 4 games. Either way, football is football and definitely can't hurt during the middle of the day.
Score prediction: Bears: 17 Lions: 10
Raiders vs Cowboys
The Cowboys have been really weird these past weeks. After getting absolutely shut down by the Broncos, they go and dominate the hell out of the Falcons, and then the next week they get shut down again by the Chiefs. On the other hand, the Raiders are on a 3 game losing streak and haven't looked very sharp at all. After starting off the season 5-2, the Raiders are sitting outside looking in the playoff picture at 5-5. If they want to prove they are not again going to be a fluke team, they need to win this game and start changing course on their season.
Score prediction: Cowboys: 34 Raiders: 21
Saints vs Bills
The Bills are going to want to bounce back after getting embarrassed by Jonathan Taylor and the Colts this past week. The Saints are on 3 game losing streak right now and are fresh off from getting juked out by Jalen Hurts for 3 rushing touchdowns. I'm going to be curious about how the Saints plan on utilizing Taysom Hill if he comes back this game with Trevor Siemian at quarterback. They just signed Hill to a massive contract that has him making a minimum of $10M a year. If you're going to pay him $10M a year, you better get $10M type production.
Score Prediction: Bills: 31 Saints: 17

Must See
Around two years ago this time, I posted an article titled "5 players who...

On Monday, June 27th, Kyrie Irving decided to opt into his player option, also...

The draft is over and NBA summer league is about to kick off. Before...