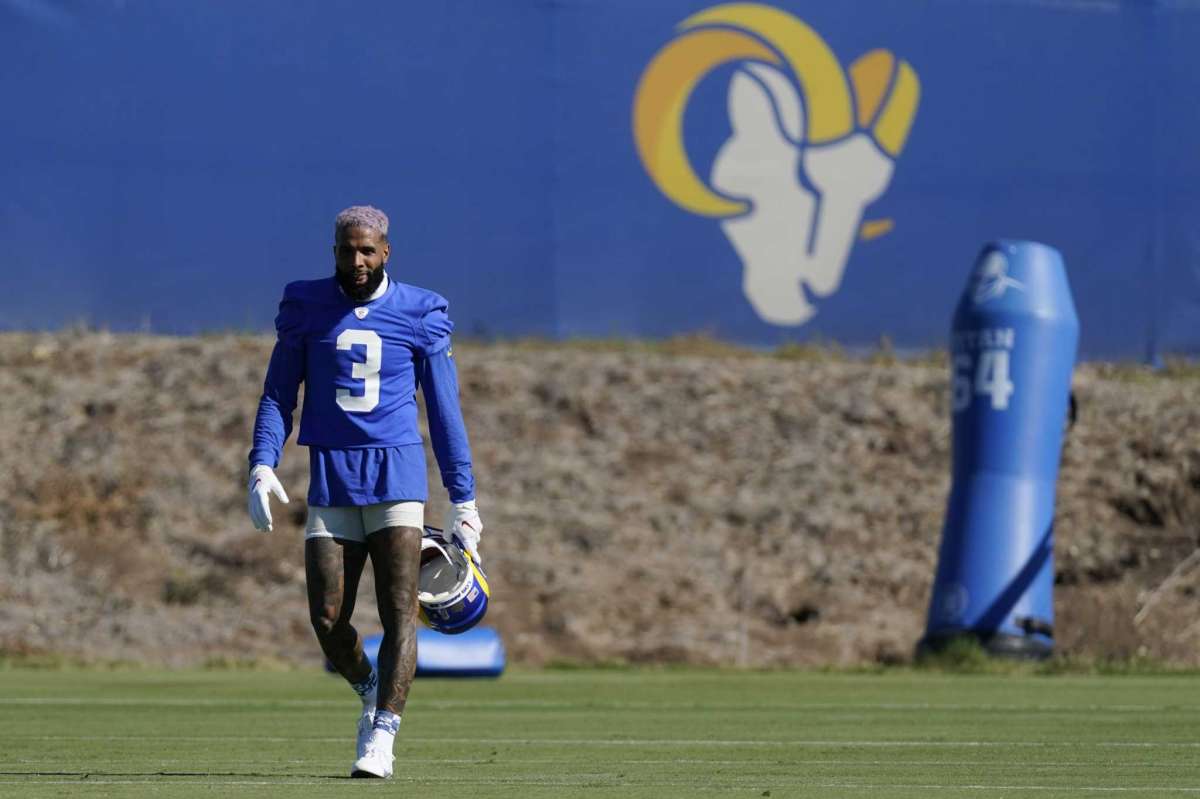 The Odell Beckham Jr. and the Cleveland Browns saga is officially over now. Odell has moved on and so have the Cleveland Browns. Now raises the question, how much of an impact will Odell have with the LA Rams?
Let's start off with this, going from Baker Mayfield to Matthew Stafford is going to be HUGE for Odell. In his career, Odell has not really had the luxury of playing with a top 5 or even a top 10 quarterback. When Odell was with the Giants, Eli Manning was near the end of his reign and Baker has been average most of his career. The impact of having Matthew Stafford on Odell will be huge in itself.
Before the injury to Robert Woods, the Odell signing still looked like a big deal for the Rams. Odell would be another weapon that Stafford could throw to other than Kupp and Woods running deep. There was so much evidence showing that Odell was being wrongly used in the Browns offense and wasn't getting the targets he was deserving of. After the injury to Robert Woods, the importance of Odell gets magnified more. Odell will be expected to be that deep threat and go-to receiver other than Kupp (who is having an insane year).
The whole video of Odell being missed by Baker:
Let's just say, that definitely won't be happening with Matthew Stafford. Not only does Stafford have an insane arm, but he's also a really smart quarterback. There was a reason why the Rams gave up what they gave up to get Matthew Stafford onto the team. Odell Beckham Jr. will come in and have a major impact instantly and bring another facet to the Rams offense that they needed across Cooper Kupp.
Conclusion
With the injury to Robert Woods, the impact that Odell will need to have will be much more and I expect him to flourish on the Rams offense under Sean McVay and with his new star QB in Matthew Stafford. Although his last 1,000-yard campaign was 2 years ago, expect Odell to have a strong 2nd half to the season. Not only is Odell a great route-runner, but he's also a deep threat that the Rams could use with the injury to Robert Woods. Without a doubt, I expect Odell to go back to his ways making plays on the field.

Check out our new podcast episode!
Got Hoops Podcast
A new up and coming basketball podcast by 4 dedicated NBA and basketball fans. It's for fans, by the fans.
Got Hoops Podcast (Ep.20): The Return
Search Results placeholder
Must See
The NBA season is in full swing, and teams have already begun to switch...

If I were to tell you that on an NBA team, a player who...

Regardless of our initial expectations, the NBA is always full of surprises. Whether we...