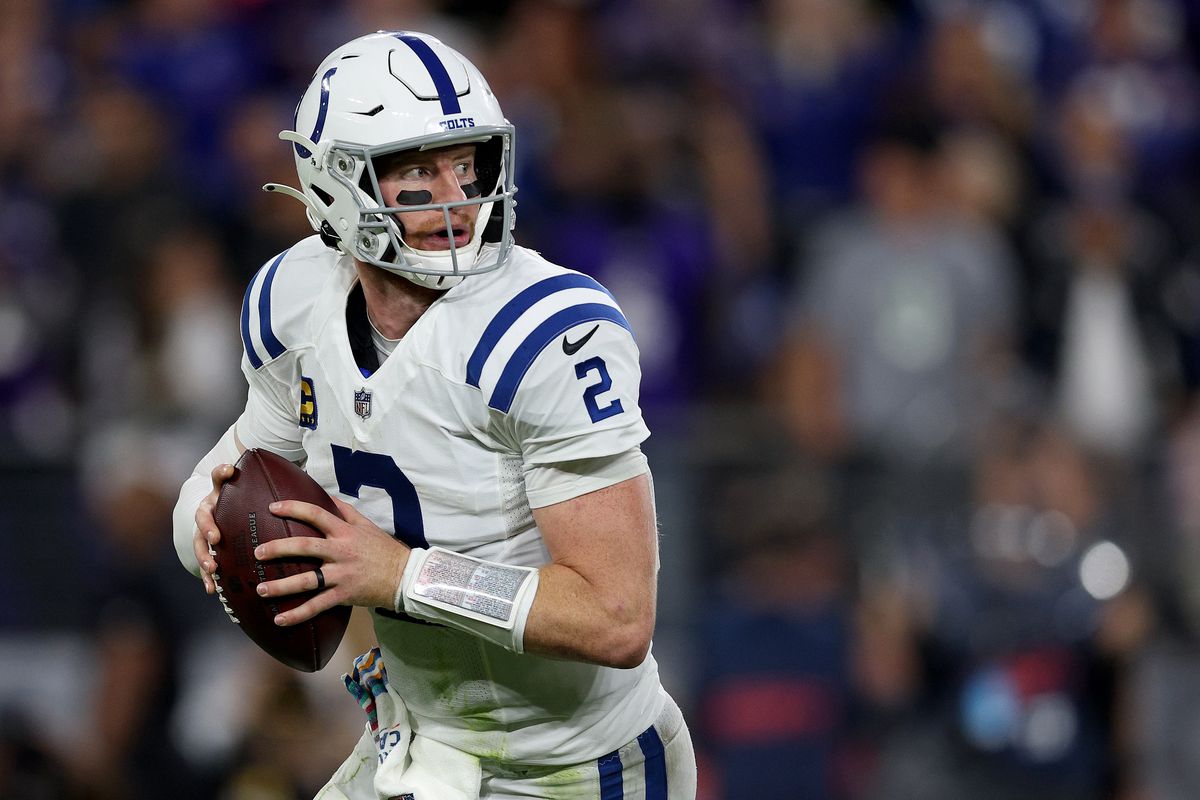 The NFL season is about halfway in and it's time we start talking about some players that are going under the radar and having insanely good seasons. These are players that aren't getting enough love and honestly should for the way they've played all year.
Carson Wentz, QB, Indianapolis Colts
Carson Wentz is having an insanely productive season this year so far. He's thrown for the 9th most passing yards, tied for 7th most passing touchdowns, and also is tied for second least amount of interceptions this year. He's having a great season finally with some weapons around him like Michael Pittman Jr., Johnathan Taylor, and others. If he can keep it up, the Colts will continue to stay dangerous and potentially make the playoffs in the AFC conference.
He's only getting better as well, throwing for 3 touchdowns in his past 2 games and slowly getting more comfortable in the Colts offense under Frank Reich. Don't be surprised if Wentz ends up finishing in top 5 in all of those passing categories by the end of the year.
Darrell Henderson, RB, Los Angeles Rams
What if I told you Darrell Henderson has more rushing yards than Dalvin Cook, Alvin Kamara, Aaron Jones, James Robinson, and others? Well, he does. He currently is 8th in rushing yards on the year with 562 yards and also has 144 receiving yards to go along with it. The Los Angeles Rams are known more for having a crazy explosive passing game, but slowly their running game is to be feared as well.
Henderson hasn't necessarily had any crazy explosive runs or anything, but just has been chugging along and been a consistent option for the Rams all year to go to. He has a total of 7 touchdowns on the year already and I expect that number to be around the same for the second half as he becomes more involved in the passing game. I'm not saying Henderson is a top 10 running back yet or anything, but if he can continue to play well and be consistent, don't be surprised if he ends up finishing as a top 6 rusher by the end of the season.
Johnathan Greenard, DE, Houston Texans
I'll be completely honest right now, the Texans aren't a team with many players to talk about, but Greenard is one of the few that should get some praise. Greenard has currently more sacks (7.0) than Nick Bosa, Danielle Hunter, Khalil Mack, Aaron Donald, and many other top known edge rushers. Greenard, in his second season, has looked very explosive off the edge for the Texans and one of the few bright spots on the Texans defense.
He's been known to have a relentless motor all year and has taken over being the top rusher off the edge for the Texans since the departure of franchise-great J.J. Watt. Even though he's missed the first two games of the season, he still has 7 sacks on the year and looks like one of the top young defensive ends in the league.