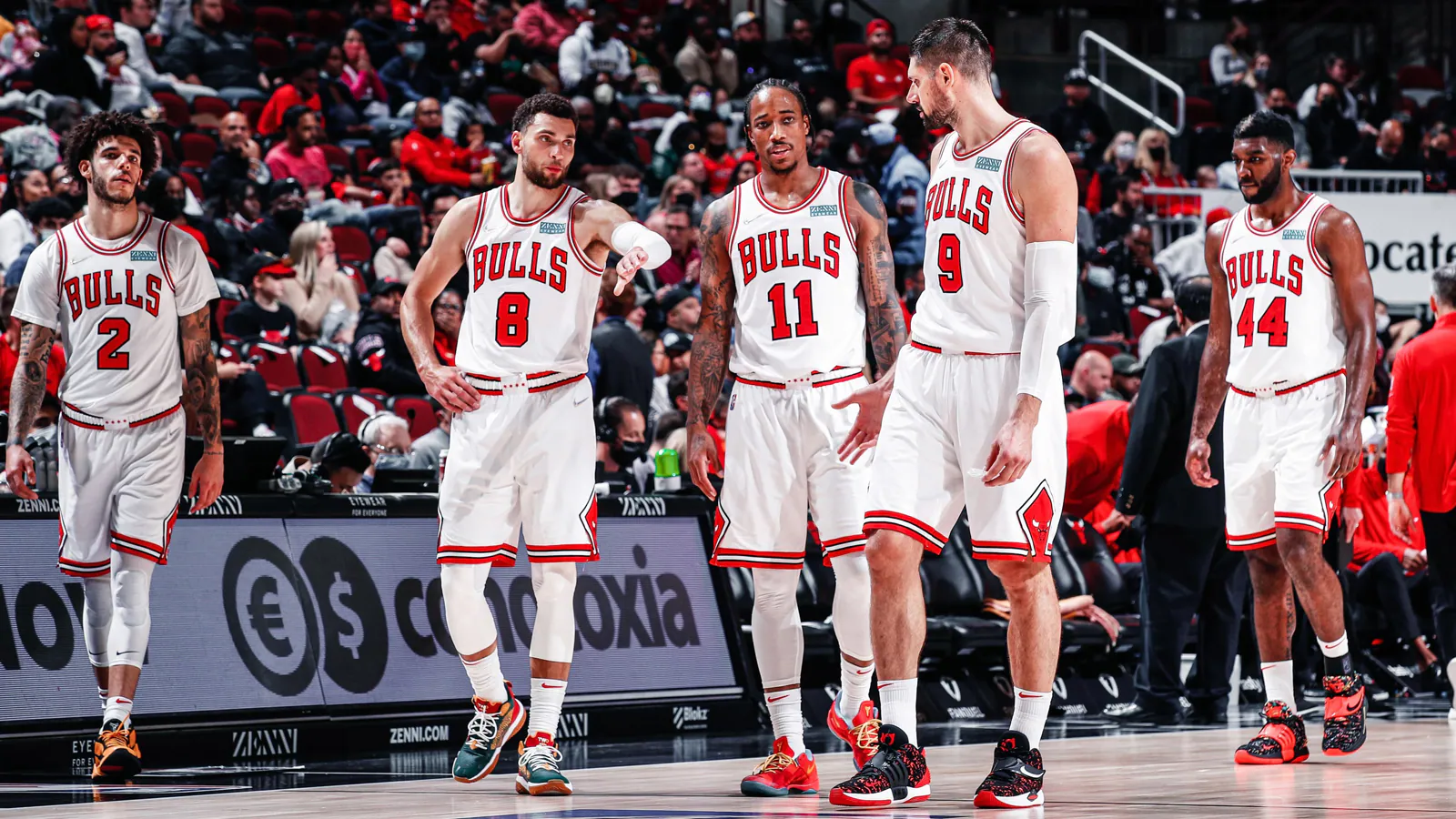 Over the course of the offseason, the Chicago Bulls were not only very active, but very aggressive. They did everything in their power to keep their best player, 1x All-Star Zach Lavine, happy. They started the overhaul in the 2020-21 season by adding the sharpshooting big man Nikola Vučević.
Offseason Additions
During the offseason, they added a plethora of pieces such as Lonzo Ball, Alex Caruso, Derrick Jones Jr., and the most controversial, Demar Derozan. According to a Bleacher Report article, written by Zach Buckley on August 11, 2021, Derozan was the worst signee of that free-agent class. The argument is that the 3 year, $85 million deal was too much for an aging star who is past his prime.
How It's Worked Out
This can't be farther from the truth (at least to this point in the season). The 4x All-Star is having himself another very impressive year. He's averaging 27 points, 6 rebounds, and 4 assists, which leads the team in scoring. Not to mention his 50/42/87 shooting splits. So far, this year he's proved that he's got plenty left in the tank and can still be a contributing, or even star piece on a championship team.
A Quote From the GOAT
Derozan had this to say about his fit with the Bulls, "I knew from coming here that everybody on the team had that chip on their shoulder and wasn't going to lay down for no reason. That was the reason why I came. The conversation I had with the front office, I felt it. I sensed it. I understood it, and as a competitor, that's something I wanted to be a part of. The guys had that same type of mindset, so to me, it didn't just seem like words. Everybody's willing to put it into action, understanding that nothing's going to be perfect, but everybody wants to win." The Bulls sit at 5th place in the Eastern Conference with key wins coming against the Knicks, Celtics, and Raptors. They hope to continue their success throughout the long NBA season.
All stats taken from NBA.com, ESPN.com, or Basketball Reference unless otherwise stated.