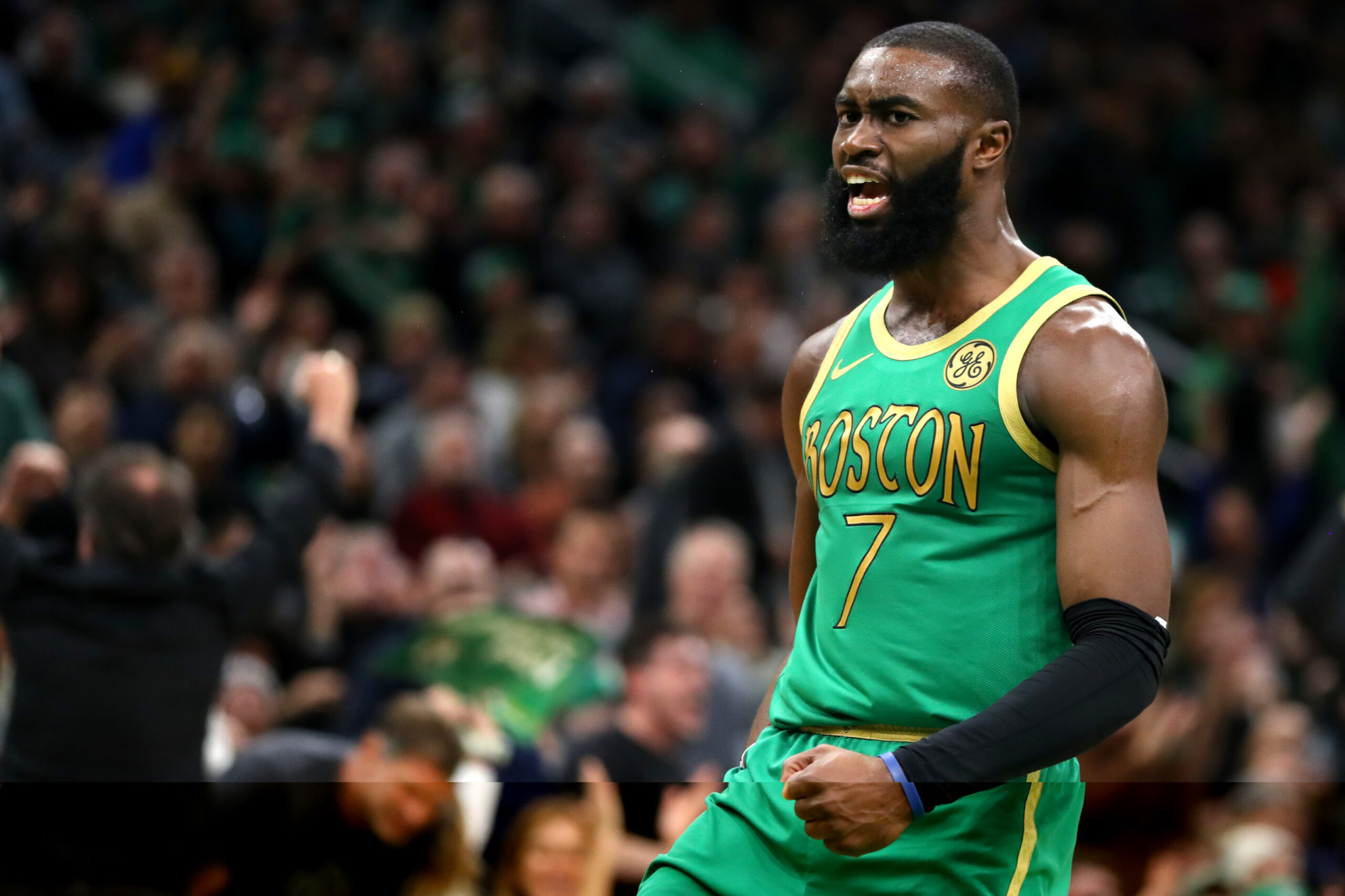 The 2020-2021 season has been one for the ages, and with this season 25% complete, let's take a look at one of the most interesting stories from this season. Jaylen Brown, in his fifth year in the league, is putting up crazy numbers and leading the Celtics, alongside Jayson Tatum, to 3rd place in the Eastern Conference.
Brown is averaging career highs of 27.3 points and 3.5 assists per game, as well as 5.8 rebounds. Brown is also averaging career highs of 53.2% from the field and 43% from beyond the arc, both 5% higher than his precious career highs. The most impressive feat is that Brown has these averages with a higher volume of shots.
The injuries to Kemba Walker have lead to Jaylen Brown having the highest usage percentage, 30.7%, in his career and he has taken full advantage of that increased usage. Over the past week, Brown is averaging 31.5 points including a 42 performance and a 33 point game with a +/- of +31.
Brown has also shown improvement on the defensive end, averaging a career high in steals and the lowest opponents shooting percentage while serving as the primary defender in his career. His energy and effort on the defensive end is beginning to show, even if he still has room to improve.
This breakout from Jaylen Brown should come as no surprise, due to the fact that he has improved in nearly every major statistical category in every year, but this year has been especially impressive. Brown has not only proven to be turning into an elite offensive player, but also the ability to lead a team. While he still may be a few steps from being the No. 1 option on a title-contending team, he has certainly shown that he can be No. 2.
All stats taken from ESPN.com, NBA.com or Basketball Reference unless otherwise stated.

Check out our new podcast episode!
Got Hoops Podcast
A new up and coming basketball podcast by 4 dedicated NBA and basketball fans. It's for fans, by the fans.
Got Hoops Podcast (Ep. 15): Nuggets in the Conference Finals? Monty for COTY? CRAZY PLAY-IN GAMES!
This episode talks about the craziness that's about to occur in the playoffs, what a wonderful time to be alive.
Search Results placeholder
Must See
There's been a lot of changes in the coaching departments at some of the...

Don't let Kevin Durant's incredible performance distract you from Mike Budenholzer's terrible coaching display....

The Washington Wizards had an unlikely road to the playoffs. There was a point...