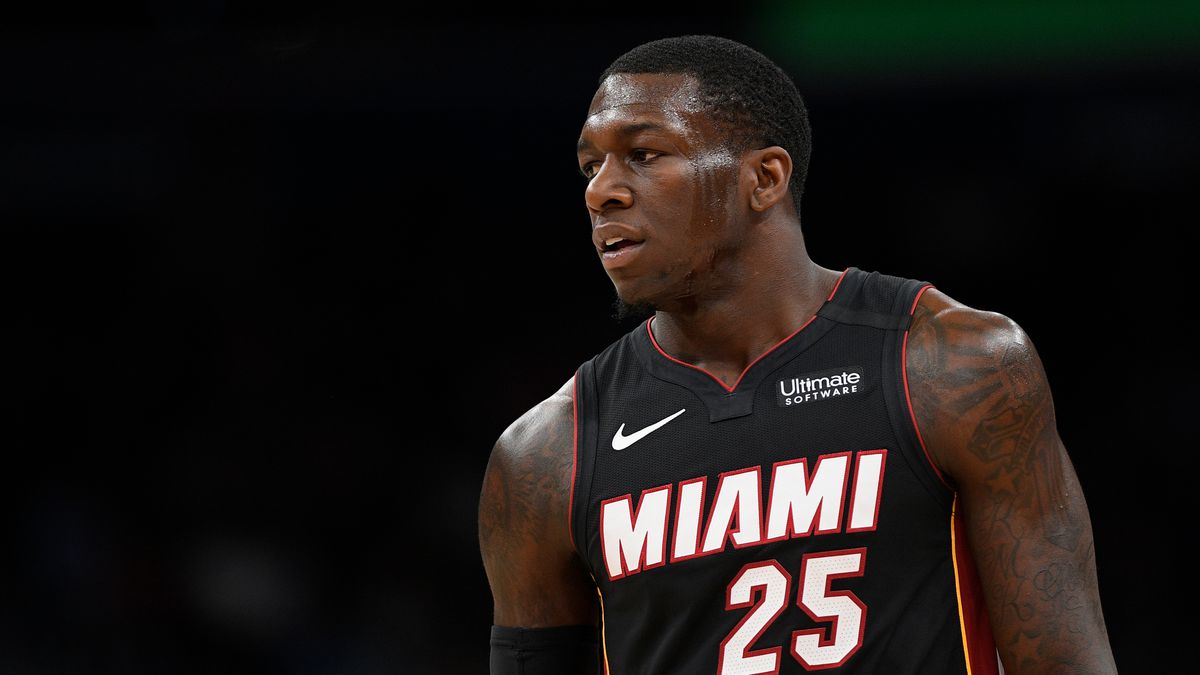 While there are many talented NBA players, some stand out more than others. As we know, sometimes bench players can actually be better and more impactful to a team than a starter. Here are five current NBA players who are coming off the bench that could start on other teams. Who are they and why?
1. Chris Boucher
This season, the tall lanky center is averaging 14.6ppg, 6rpg, and 1.1apg in just 23 minutes per game. He is a menace on the defensive end and the Raptors are currently starting Aaron Baynes ahead of Boucher. Boucher is one of the early favorites for most improved player and should probably be starting ahead of Baynes. If he were to average 30 minutes per game, he could be putting up almost 18ppg. Boucher looks like a star forming right in front of our eyes and could easily be a starting center in the NBA.
2. Michael Porter Jr.
While Porter was starting earlier in the season, he was on the COVID list and was out for almost a month. After two games back, Porter has been playing as Denver's sixth man which leaves us wondering if and when Porter will be inserted back into the starting lineup. As it stands now, Porter is the team's most reliable bench player and could certainly be starting on any team considering Porter can play shooting guard, small forward, and power forward. If Porter develops into an average defender and improves his ball handling skills, he could be the steal of the 2018 draft and the Denver Nuggets will have no choice but to start him with his elite upside.
3. Jordan Clarkson
One of the most underrated trades last season was when the Utah Jazz acquired Jordan Clarkson from the Cleveland Cavaliers. Clarkson who is averaging 17.4ppg, 4.4rpg, and 1.9apg is certainly one of the early favorites for the sixth man of the year award. Clarkson is a scoring machine and Utah is very lucky to have a stud like him coming off the bench. He could be starting on many teams looking for a shooting guard/small forward including the teams like the Nuggets, Knicks, Pelicans, Thunder, Spurs, Grizzlies, and Timberwolves. Who wouldn't want this elite playmaker and scorer in their starting lineup?
4. Kendrick Nunn
Nunn, who has been playing starter minutes with Jimmy Butler and Tyler Herro out, is Miami's best bench player. Nunn has played over 30 minutes in his last three games and put up an average of 22.6 points per contest. This shows that Nunn is ready for a bigger role and could probably be a starting point guard on about half of the teams in the NBA. Nunn is still only 25 and the Heat will most likely give him more minutes with his incredible play so far early on.
5. Tyrese Haliburton
The athletic rookie out of Iowa State is currently playing behind Buddy Hield and De'Aaron Fox. Of course, since he is a rookie it makes some sense that the Kings don't have him in the starting five. The rookie is averaging 11.4ppg, 3rpg, and 4.9apg while shooting a remarkable 50 percent from the field and over 47 percent from behind the three-point line. Sooner or later, the Kings will have no choice but to start him. There are many other teams in the NBA who could use such a talented young point guard/shooting guard. Haliburton would fit perfectly on teams like the Thunder, Pistons, and Grizzlies. The Pistons actually had a chance to take Haliburton in the draft but instead chose Killian Hayes, from Germany, as their point guard.

Check out our new podcast episode!
Got Hoops Podcast
A new up and coming basketball podcast by 4 dedicated NBA and basketball fans. It's for fans, by the fans.
Got Hoops Podcast (Ep. 17): Replace CP3 w/ 2017 MVP Westbrook? Trades? NBA DRAFT!
A lot of interesting topics in this week's podcast, starting off with the argument if the Suns would be in Finals if CP3 was replaced by 2017 MVP Westbrook and other takes.
Search Results placeholder
Must See
With days 1 and 2 of Free Agency in the books, it is common...

Time to give out some report card grades for each selection in the draft...

In the offseason, especially the last segment, there are often victims of the hype...